Checklist To Have Perfect Bob Wig: Black Women Edition
Bob wigs are short-cut wig hairpieces that come in different textures and varieties. You can order them at affordable prices with maximum coverage. If you are a black woman looking for hair transformation in a snap, then a bob wig is a good choice for you.
Let us check out some of the smart tips you need to follow for having a perfect Bob wig and get ideas about its pros and cons for a fun, new experience. You will also get to know about some amazing hairstyles with bob wigs.
Must Knows About Bob Wig
When you are buying bob wigs for yourself, make sure that you check all the boxes of the areas below.
Remy Human Hair
Your bob wig should be made of Remy human hair. The reason is the easy blending with the most natural look. As the wig is made of Remy human hair, the cuticles are aligned in one direction, making it easy to wash and get back into shape without affecting the texture. Such bob wigs do not tangle, are easy to wear, easy to blend, and easy to maintain.
Breathable Mesh
When you wear a bob wig, it is very obvious that your whole scalp will be covered under your extension piece. So, you need to get the kind of hair extension with breathable mesh or lace that provides enough ventilation to your scalp so that your hair beneath could also be healthy and fresh.
Free Parting
When you are buying a bob wig for yourself, you must take note of the hair parting done on the lace. If you are buying a side-parted or middle-parted hair wig, you can be restricted to doing hairstyles that go with respect to partitions. But, when you get free parting hair wigs, you can change the direction of the hair to any side to achieve the desired hair look.
Pros Of Wearing A Bob Wig
Instant Length and Volume
The bob wigs are installed through sew-ins, quick weave, or glueless methods, giving you instant length and volume as the hair strands are already attached to the lace or mesh.
Full Coverage
Unlike frontals, closures, or ponytails that are attached to a certain part of your scalp, bob wigs cover your full head, which gives maximum and full coverage. This is the best choice for ladies who suffer from hair loss or want a voluminous hair look altogether.
Easy Styling
As all the hair strands are on mesh or lace with full coverage, you can twist and style them whichever way you want, which gives you the option to style them in multiple ways without worrying about blending them with your real hair.
Scalp Ventilation
However good and breathable your skin lace or mesh is, if you constantly keep your head covered with the wig, it may become sweaty and cause irritation. If possible, take your bob wig off before going to sleep to allow ventilation to your scalp.
Wig Maintenance
When you wear wigs, there are certain hair care products and hair routines you have to follow for the longer shelf life of the hairpiece. You cannot simply use your regular shampoos or products on them as it may damage their quality. Think about this cost!
Time Consuming Installation
The bob wig could either come in the form of sew-ins, quick weaves or glueless installs. Whenever you wear them, as they have full coverage, you have to make sure they blend well from the hairline, making it a little tricky and time-consuming installation process.
5-Must-Try hairstyles With Bob Wig For Every Age
The best part about a bob wig is that it is timeless. It looks fun and glamorous for every age and group, and that is why we share 5 hairstyles with a Bob wig you can wear to amp up your look.
Headscarf Knot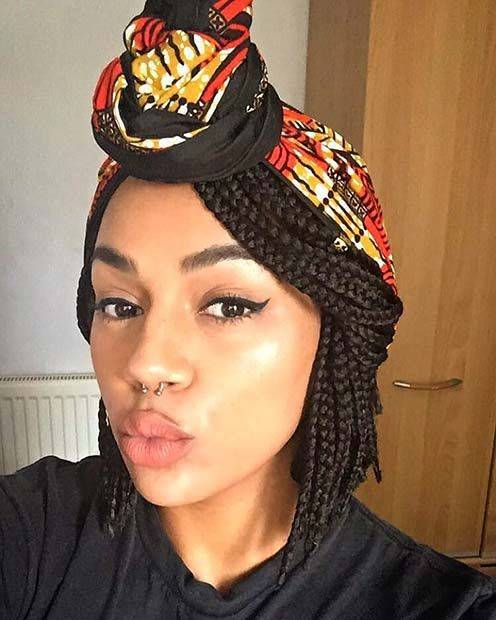 It would be best to have an elaborated headscarf with a beautiful bow or knot made that comes right above your hairline. Make sure that the ribbon is broad enough and goes behind your ear, and displays the knot in the middle or side as per your preference.
Side Wavy Bangs
Keep your bob wig in any texture you desire but just do a little side partition and then slightly wave out the extra hair falling on the side. A very delicate and classy look to wear at dinner parties.
Twisted Baby Braids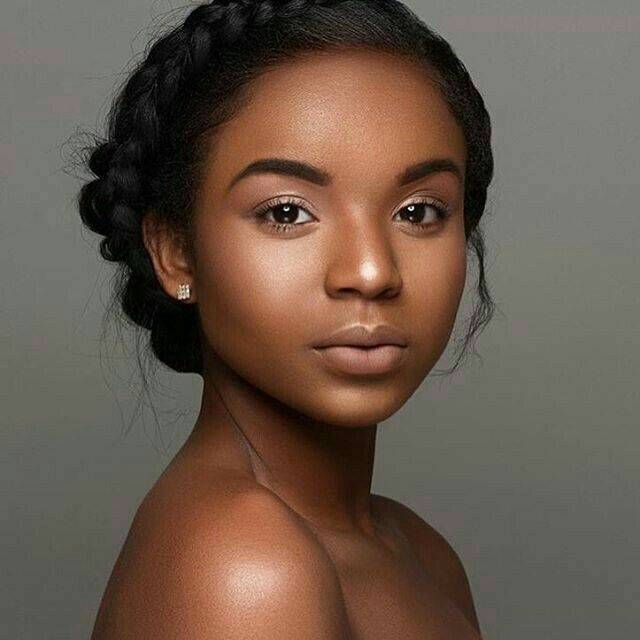 Take your U-part bob wig, make a middle partition of your head, and then do baby braids. Now, pull back the baby braids and tuck them with a pin. You can do a very cute and fun look for a date or girlfriend brunch day.
Fancy Pin Ensemble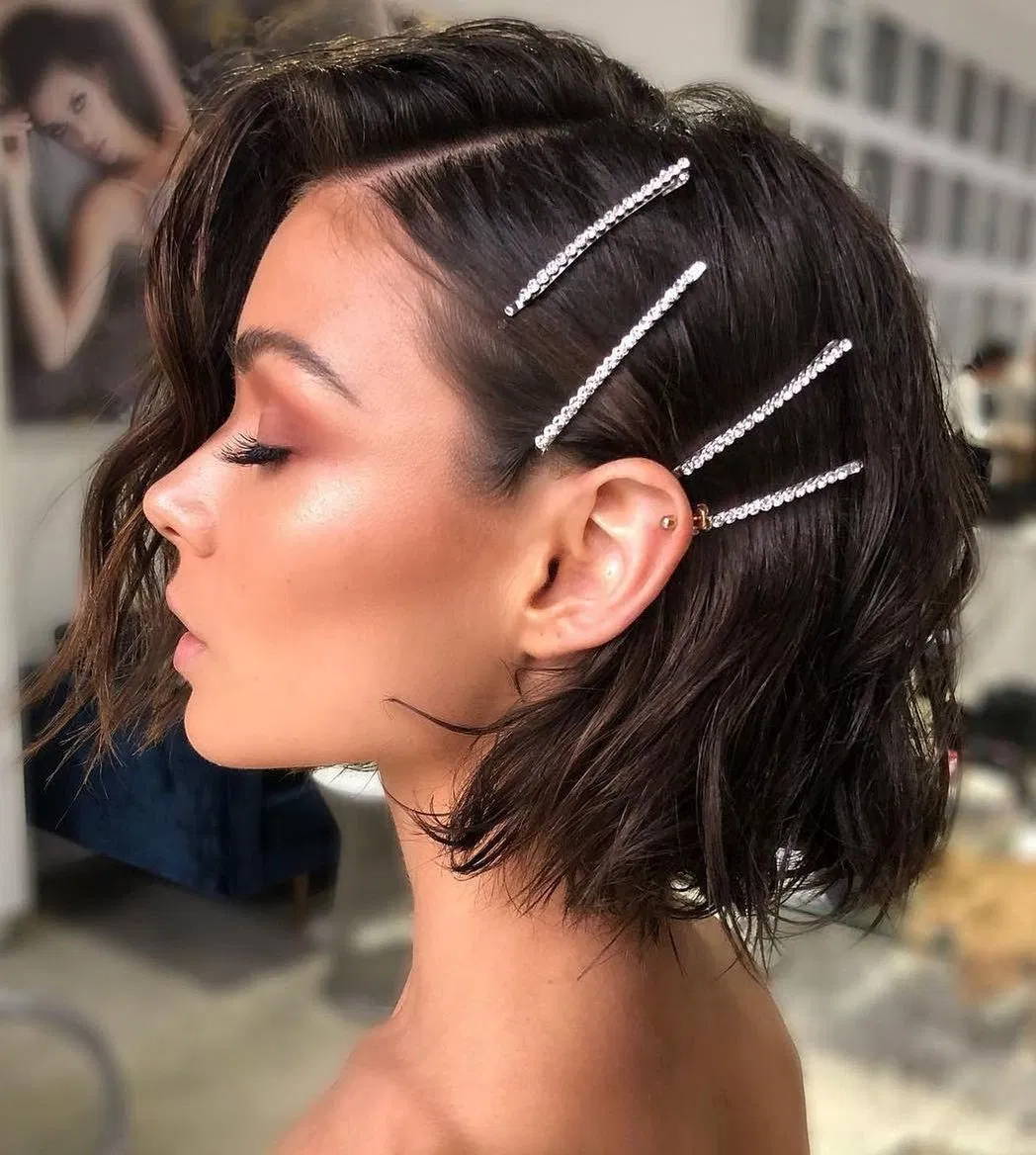 Nothing needs to be done. Just put all your energy on a dazzling hair accessory like a big clip or a hairpin. You can do all the hair to one side and then take a bunch of fancy hairpins and decorate the other side. It looks very modern and feminine punk.
Wispy Razor bangs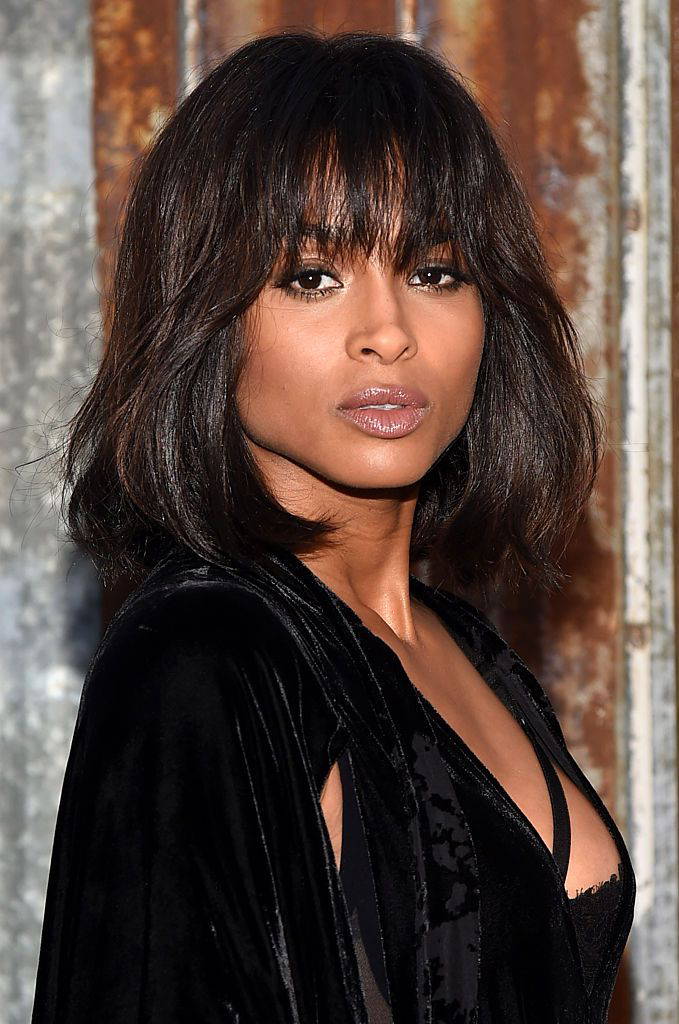 You require bang hair extensions for this look and the bob wig. Wear a bob wig, and then add bang extensions with the laser cut coming right above your eyebrows. It is recommended since bob wigs are fuller in volume, you have your hair bangs trimmed thin for that flutter look.
Styles come and go, but the short bob hairstyle never goes out of fashion because of its chicness and vibrant look. You can shop the best Bob hair wigs in the industry from True Glory made from Brazilian hair that gives shine, length, volume, and a good base for easy installation.
---