Dos and Don'ts of Taking Care of your Hair as a Student-Athlete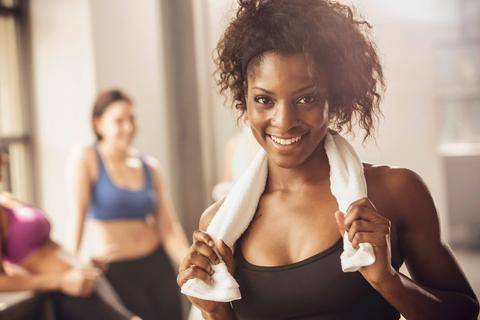 As a student-athlete, your time is already limited. Between school, practice, and games, the last thing you would want is to worry about is having your natural hair break off or your virgin hair extensions look a mess for lack of care. Here
Caring For Your Natural Hair
The best thing you could possibly do for your natural hair as a student athlete is to lock it away in a protective style, like an install or braids. But, if you aren't the protective style wearing type, there are still measures you can take to protect and promote growth.
Do put your hair up during workouts-removing your hair from your face and neck by putting it in a bun, ponytail or pineapple will reduce its ability to encounter sweat. You can also try protective styles like twists, cornrows or braids and leave it in for a week until you're ready to wash your hair.
Do use a Satin Scarf or Headband-We all know that satin scarfs are used to protect your hair while you sleep by trapping in moisture, and this is no different. Using a satin scarf while you workout will help to trap in moisture as well as prevent your hair from frizzing. Only remove your headscarf after your hair dries.
Do wash your hair weekly-Your hair will be exposed to excess amounts of sweat and dirt throughout your week. So, to avoid build up, wash your hair weekly. If you must refresh your scalp midweek, a co-wash is the way to go.
Don't shampoo your hair after every workout-Shampoos dry out and strip your hair of natural oils. So, using it too often could be detrimental to your hair health. Rather, co-wash your hair using a moisturizing conditioner rather than a shampoo.
Caring For Your Virgin Hair extensions
Even though your hair is locked away, it is still necessary to take care of your hair extensions. After all, you paid good money for it and deserve to get the maximum amount of wear.
Do put your hair up-Just like your natural hair, it is important to avoid contact with sweat as much as possible. So, putting your hair in a high ponytail or bun will help with this.
Don't pull too tight-To avoid loosening, damaging or ripping any wefts/lace, try to keep the updos loose but comfortable.
Clean your hair extensions after workout-After a while, your extensions will start to look lifeless from all the sweat and dirt. Wash your extensions weekly, just as you would your natural hair and let it air dry.