Hey There, Gorgeous!
Welcome to True Glory Hair, where we have been the top destination for premium virgin hair extensions since 2010, catering to hundreds of thousands of satisfied customers nationwide. Our commitment to superior quality virgin hair extensions and wigs has made us one of the largest black-owned, woman-led hair extensions companies in North America. We take pride in being your trusted and reliable source for premium hair, ensuring you always look and feel your best every single day.
We Are Here for You
My name is Maranda and I am your Chief Hair Officer! I've been here since the beginning, bringing my knowledge and experience as a certified stylist to help build True Glory Hair. With my passion for hair and dedication to providing the highest quality products, I work hard to ensure that your experience with us is both luxurious and accessible. I am committed to ensuring that every customer leaves feeling confident and beautiful, with hair that looks and feels amazing. 
How It All Started
It all began in 2010 when a young African-American couple recognized a gap in the market and an opportunity to offer high-quality virgin hair extensions at an affordable price. It was a big dream, but they were determined to make it happen.

Soon after, they started selling virgin hair from the trunk of their car in Southwest Atlanta. It was humble beginnings, but a start of something incredible. We were the first to introduce affordable, top-quality virgin remy hair to the Atlanta market, the hair capital of the world, and it was just the beginning!

Word spread quickly throughout the city, and before we knew it, True Glory Hair became a household name generating over $20M in annual sales within the first few years of starting. We built our brand the old fashion way- being on the ground, meeting customers where they were, and building trust and rapport by focusing on a quality product with great customer service. That was it.
We never spent money on marketing, we weren't on social media, and we didn't even have a website at the time. Our fast growth was all due to word-of-mouth from our loyal customers. It was an exceptional milestone, and we couldn't have done it without our amazing customers, who believed in us from day one.

Today, we continue to lead the way in quality, value, and service. It's an honor to say that we have become the most trusted brand of virgin hair in North America, all thanks to the support of our loyal customers. So come join us on this journey, and experience the True Glory difference for yourself.
Join the Hype
Check out what our customers say about us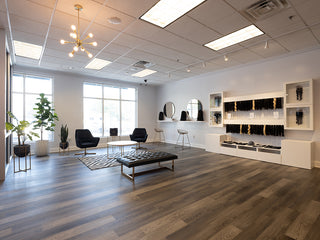 Our Locations
SMRYNA, GA
2700 Cumberland Blvd SE. Smyrna, GA 30080
Tuesday- Saturday: 11 AM - 5 PM
Sunday-Monday: Closed
Tel: (678) 916-6745
LITHONIA, GA
8075 Mall Pkwy. Lithonia, GA 30038
Tuesday- Saturday: 11 AM - 5 PM
Sunday-Monday: Closed
Tel: (678) 916-6745
*Note these are cashless locations