---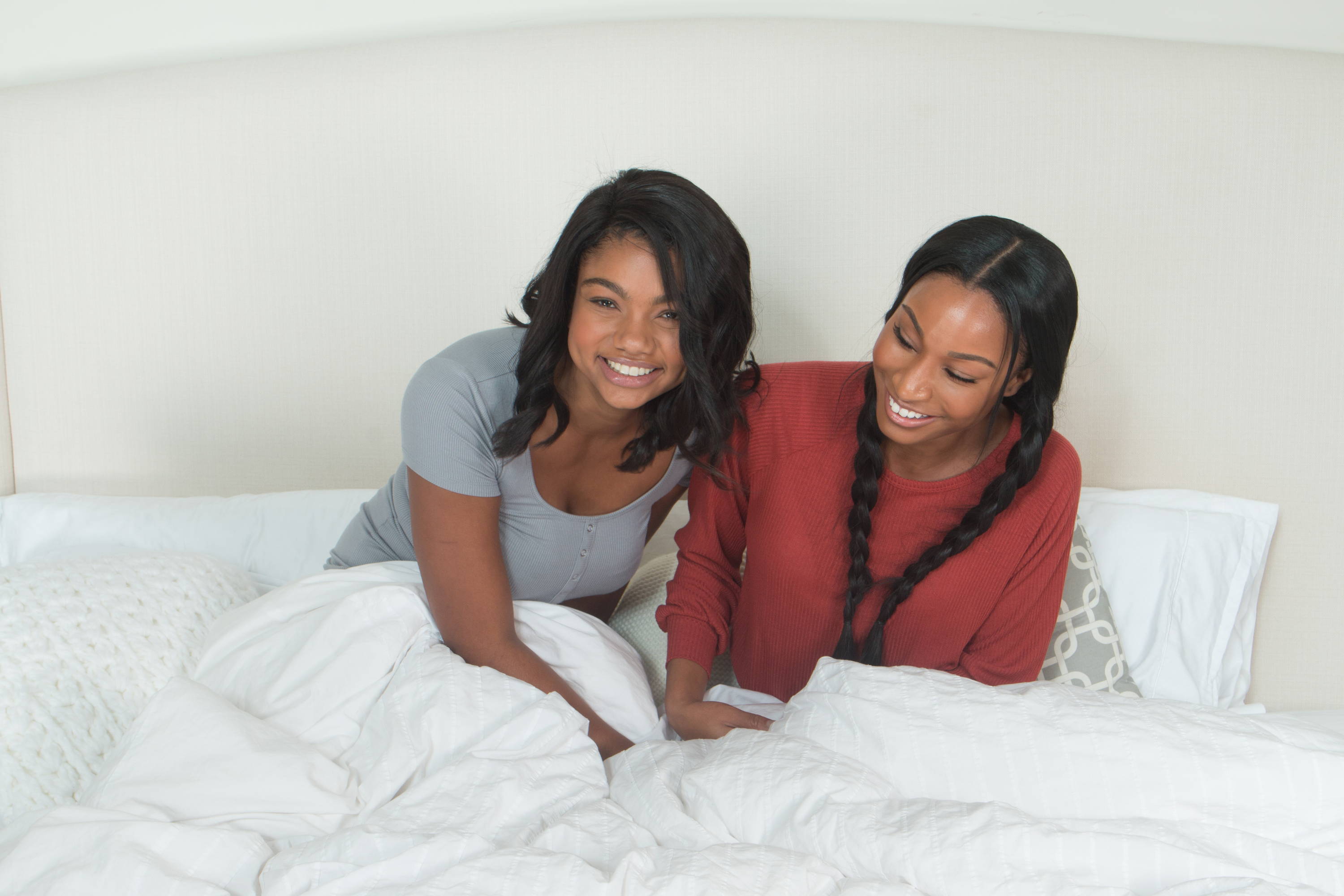 Do you know you can cause damage to your virgin hair extensions at night? Just like the hair that grows out of your scalp, your virgin hair extensions are susceptible to tangles and snagging while you sleep. Fortunately, if you follow these 3 easy tips you'll wake up seeing a major difference in how your virgin hair extensions look and feel!
1. Wrap It Up
Leaving your hair unattended while you sleep causes it to lose moisture, tangle, and knot. To avoid this, wrap your hair before bed using either a silk or satin scarf or bonnet. Satin and silk is much more gentle to your hair compared to cotton and does not cause breakage when your hair rubs against it while you sleep. Also, they do not absorb moisture from your hair like cotton does.
2. Upgrade to Satin Pillowcases
Similar to why we recommend using a satin or silk scarf or bonnet, adding a satin or silk pillowcase to the mix will add additional protection to your hair extensions. You'll notice a major difference in how your hair looks in the morning and you will thank us later.
3. Style and prep your hair for the morning
Style your virgin hair extensions in a way to keep them from tangling at night. Also, use this opportunity to prep your hair for the hairstyle you are going to do for the next day. If you have a less curly hair pattern like our Brazilian Body Wave or our Indian Straight hair, either wrap your extensions into a beehive ( you know, that wrap style your hairstylist does after a fresh blowout) or braid it into two ponytails. If you have a more curly texture, like our Brazilian Curly, Brazilian Kinky, or our Indian Deep Wave, you can either braid it or put it up into a high ponytail ( what some may call a pineapple) to keep the curls looking fresh.
---