Lace front hair wigs are a popular choice for women who seek full coverage from ear to ear and a natural hairline. Although there are a variety of different methods, glue is commonly used to install wigs. Sewing, clipping, and wig grips are available techniques for putting on a lace front wig without adhesive. There are a lot of hacks for human hair lace front wigs that will provide an effortless and natural look after installation. Check out these 5 human hair lace front wig hacks for a flawless finish.
Prep Your Natural Hair & Lace Front Wig
Preparing your natural hair for your lace front wig is a crucial step in achieving the desired look. Prepping your hair differs depending on your hair's length, texture, and thickness, but the purpose is for it to be as flat and smooth as possible.
Start by moisturizing your hair and scalp and making sure your forehead is dry, regardless of the technique you use. There are three popular prepping techniques used before installing a lace front wig.
Simple braids are one of the easiest ways to prepare your hair before wig installation, and it works regardless of the length. Apply a moisturizing cream and get smooth edges with styling gel. Braid your hair into sections and tuck them with bobby pins to the surface as flat as possible.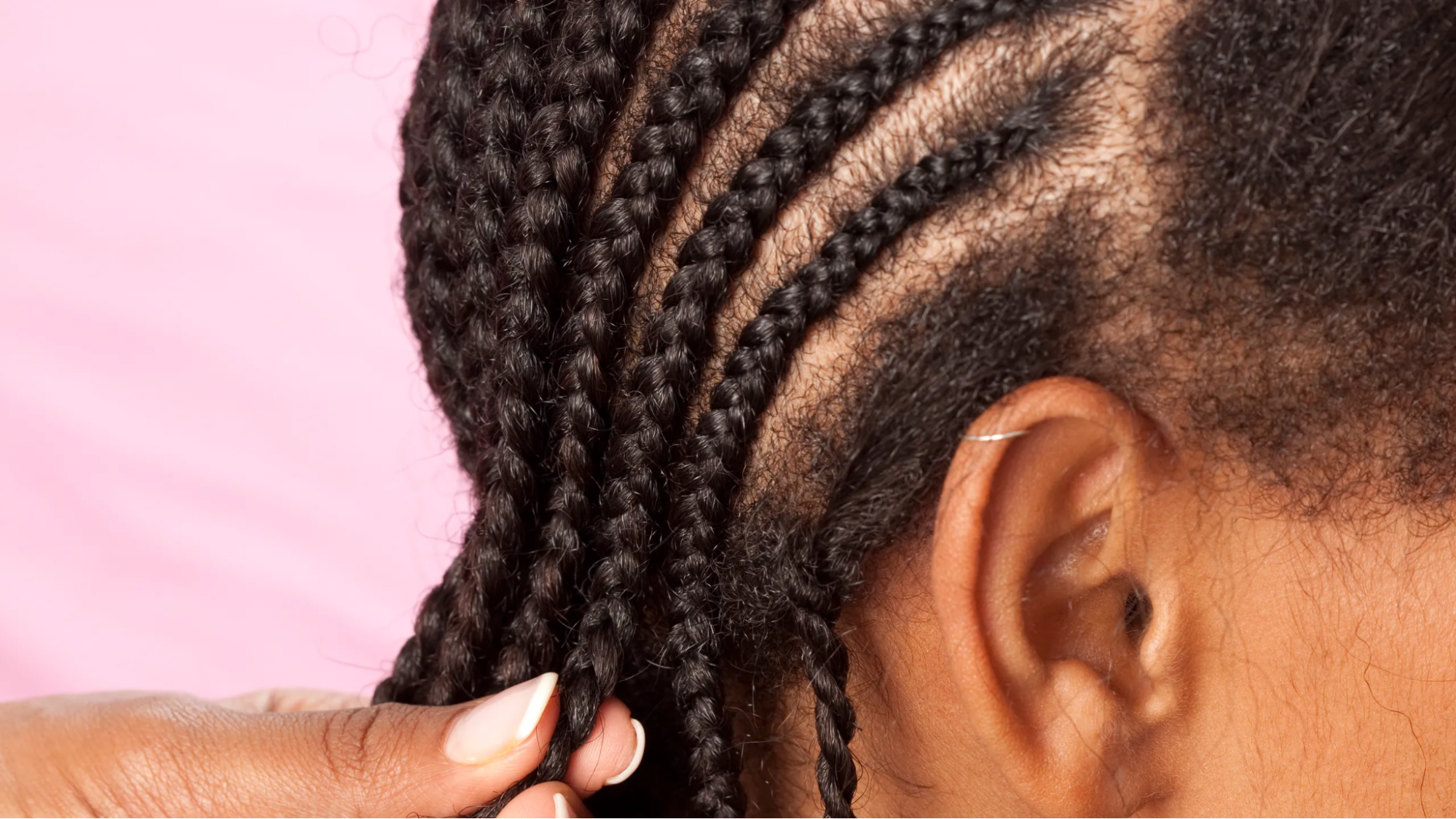 Cornrows help create the flattest surface and are a great choice for women with long and thick hair. Cornrows shouldn't be too tight; otherwise, they can cause tension to your roots and edges.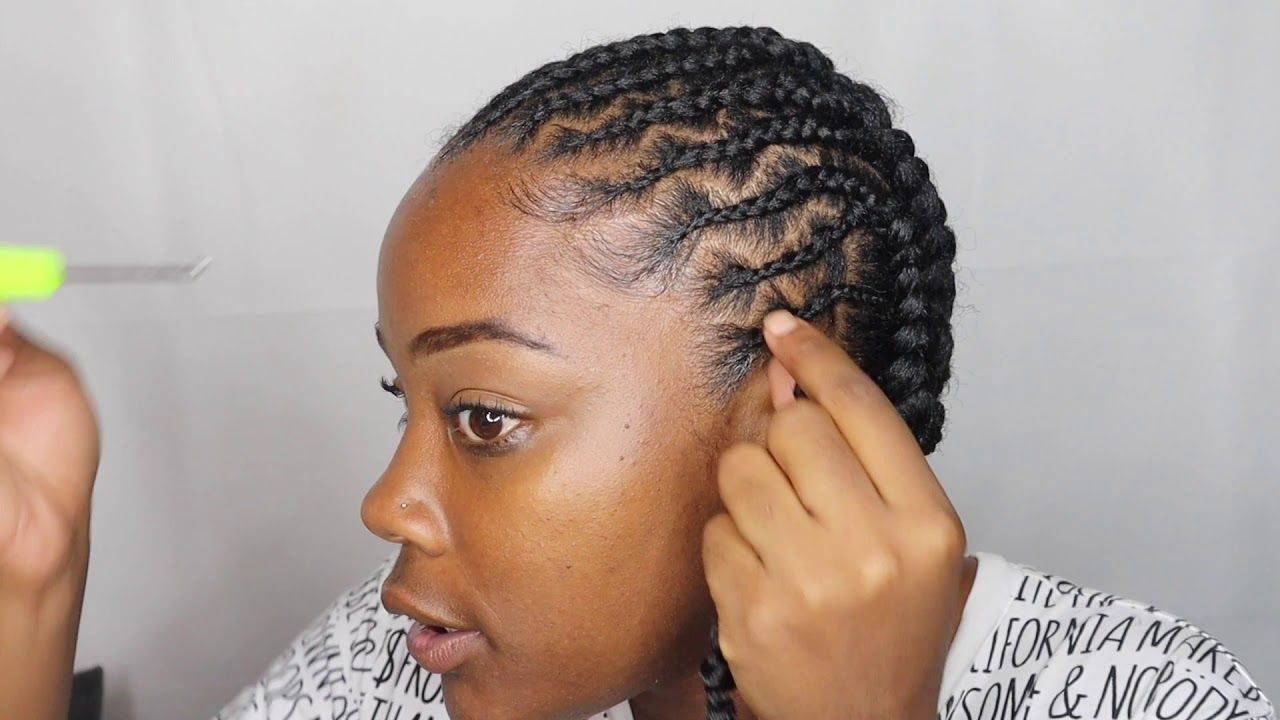 The twisting technique does not require a lot of time when prepping your hair for wig installation and is easy to undo. Section your hair and apply a moisturizing cream. Work the product into the strands with your fingers and stretch them as you go. Grab sections of your hair, split them into two, and twist them tightly.
Prepping You Lace Front Wig
Before doing anything to your lace front hair wig, it is important to bleach the knots to achieve a natural look. You need to wash your human hair lace front wig to get rid of the chemical smell or get rid of product build-ups and grease. Use a sulfate-free shampoo and conditioner to clean the lace front wigs thoroughly.
Plucking the hairline with a tweezer is another hack to help you achieve a flawless look, especially if it is a brand new lace front wig. Place the wig on a wig stand and replicate your natural hairline.
Securing The Prepped Hair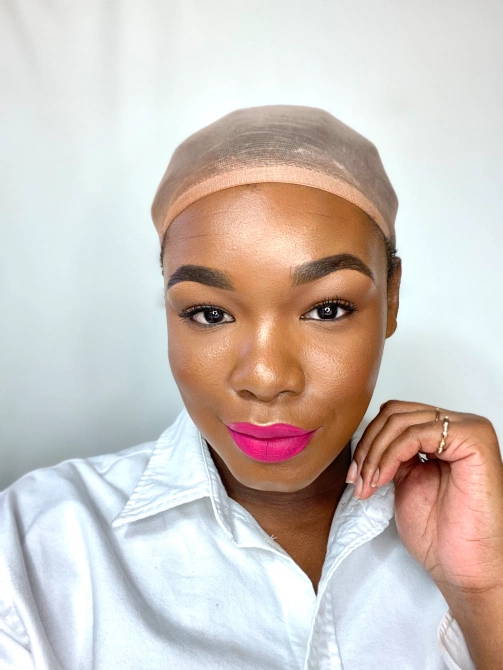 Once you are done with prepping and plucking the hairline, the installation process begins. Secure your entire braided hair with a wig cap that resembles your skin tone. It is crucial to wear a wig cap because it protects your hair from potential breakage from friction. If you do not have a wig cap in your skin color, you can always use foundation powder along the hairline. Always clean around the forehead and hairline with a cotton pad. This way, makeup residue, dirt, and oil get removed before installing the wig.
Finding The Right Wig Glue For Strong Hold
It's time to start gluing the wig. There are many types of glue for wigs on the market, but you want one with a firm hold and won't cause you to break out because it will be applied directly to your skin. Check the ingredients of the glue so you do not suffer from any allergic reaction. Other things you need to keep an eye out for when choosing wig glues are how fast it dries and how easily it can be removed. Applying the glue in dots or putting a thin line across the hairline helps provide a clean installment, which offers a seamless look. Apply the glue three times for a stronger hold.
Customizing The Human Hair Lace Front Wig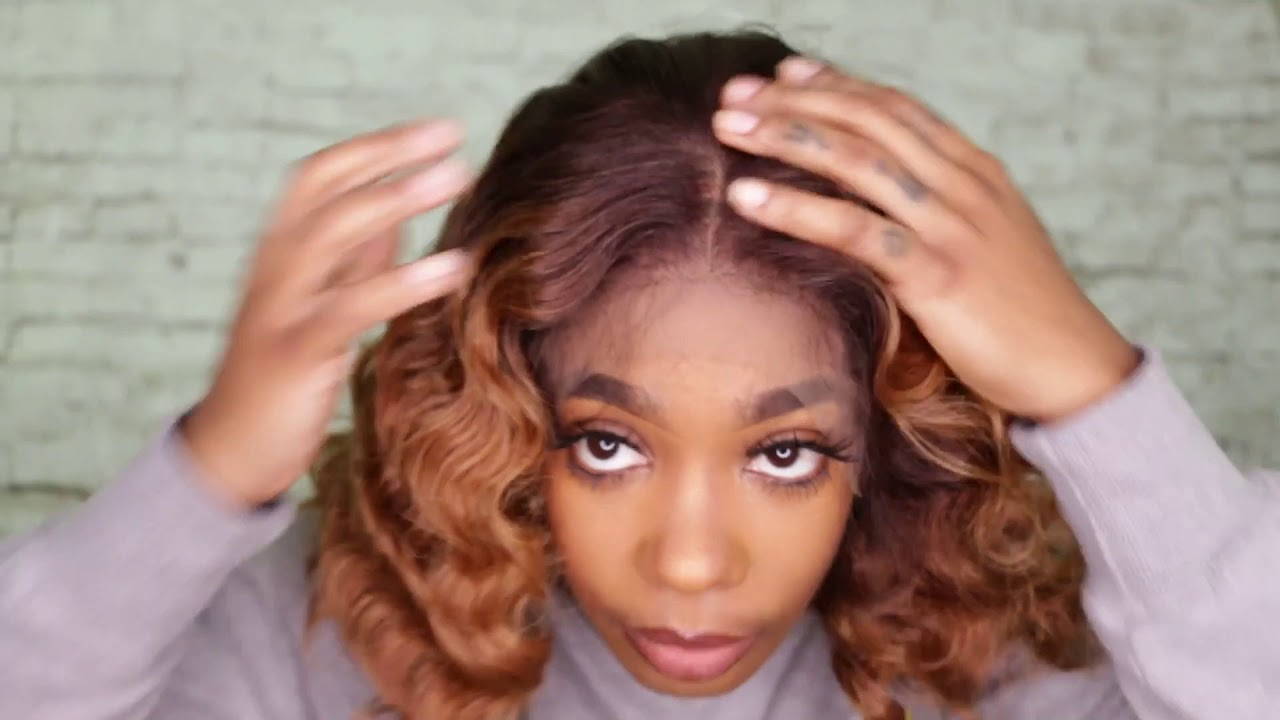 The next step is to cut the lace, which you will need to do twice in this process. Make two vertical cuts into the excess lace, one above each of your brows' highest points. This will allow you to work in parts and go on to the third and final application of glue. The wig should be on your head at this stage but not contacting the glue.
Start by dotting the glue and smoothen it with a hairdryer until it turns clear. After it becomes clear, you can begin attaching one side of the lace front wig. Pull your lace front wig forward, and you'll be able to see where the adhesive is because it'll have a high gloss shine to it.
Pull the lace down and line up with the hairline of the human hair wig with the edge where you'll be applying the adhesive. It's crucial to be very precise about where you place it because if you don't, you'll have to rip it off, which will remove the glue. Press down the adhesive with a comb while the wig is still attached.
Take a rat tail comb and insert it into the wig's hair, then use the back of the comb to press the adhesive and the unit together. Repeat the process and secure the lace front wig thoroughly. Use a wig band or scarf and tie it down for 10 minutes to secure the unit.
Tip: After removing the scarf or the wig band, blow dry it once more to seal the wig completely.
After the wig is secured, it's time to cut away all the excess lace for the second lace cutting process. Cut across the front using a razor or a pair of scissors to create a hairline. Cutting it straight across creates a line of demarcation, which is not desirable and is a telltale sign that you're wearing a unit. Experts advocate cutting it as ragged as possible.
This helps in achieving a natural-looking hairline by melting the lace. This method makes the lace line disappear. Mesh the lace into your skin by blow-drying it one last time.
Additional Tips For Human Hair Lace Front Wigs
Here are some additional human hair lace front wigs hacks to achieve a flawless look.
Smoothen You Lace Front Wig With A Hot Comb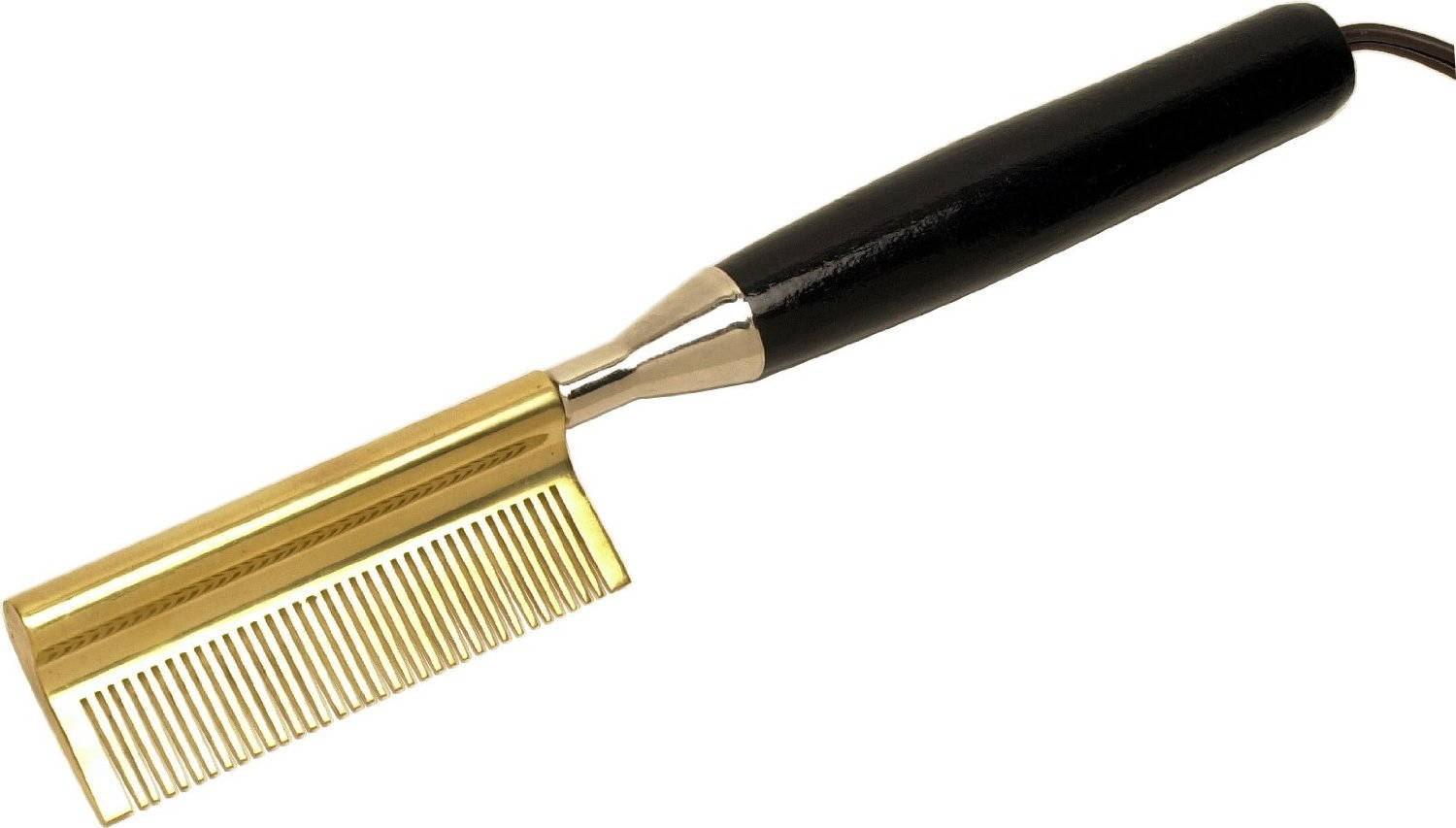 A general rule is to press out the hairline of your human hair lace front wig and part with a hot comb, regardless of how you intend to style it. This gives the wig a more natural and lifelike appearance.
Style Away Your Lace Front Hair Wig
After installing and securing your human hair lace front wig, style it any way you want with heat styling tools and get a beautiful natural look.
These are 5 wonderful human hair lace front wigs hacks to achieve an effortless look every time. Use the hacks mentioned above and additional tips for a flawless finish. Taking proper care of your human hair lace front wigs can increase their life span.