If you want cool, comfortable, and natural-looking hair wigs, then lace front wigs are for you! They give a very natural look at the hairline, almost as if the hair is growing right out of the scalp. There are many blogs and videos about how to style lace front wigs, but no one tells you how to style lace front wigs for short hair. Here are a few beautiful hairstyles for short lace front wigs and how to style them.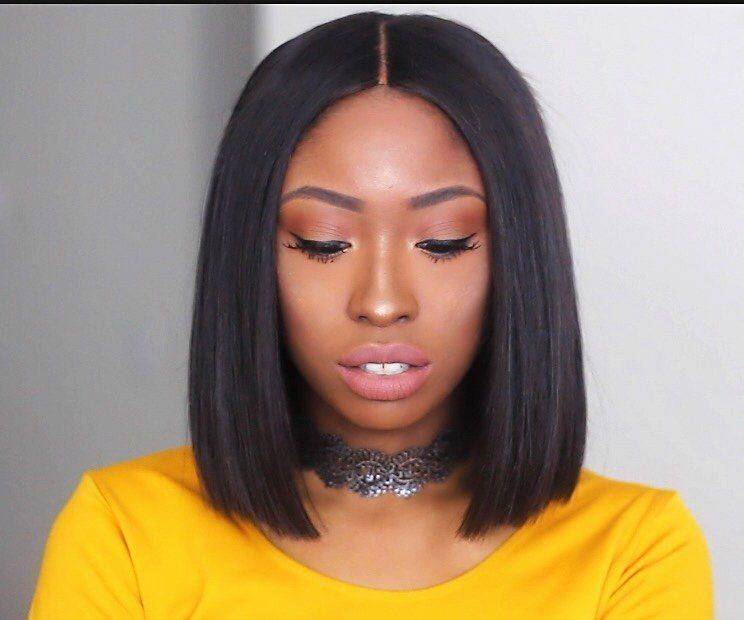 The center-parted blunt bob is an excellent hairstyle for women of all ages, and lace front bob wigs are the best way to achieve the center-parted blunt bob hairstyle. When it comes to styling this stunning hairstyle, you won't need to do much, especially if it's a bob lace front wig. Create a sharp center part with a rat tail comb and flat iron for a smooth finish. Apply foundation or an eye shadow along the parting to achieve a seamless look.
With this dual-toned asymmetric design, you can add dimension to your look. Asymmetric bobs offer a fun element to the basic bob cut, and they look great with a side part. Shop for colored lace front wigs or get them dyed, but make sure to choose a hue that compliments your skin tone.
Styling tip: Achieve the asymmetrical look side-parting and trimming the short lace front wig
Deep Side-Parted Curly Short Hairstyle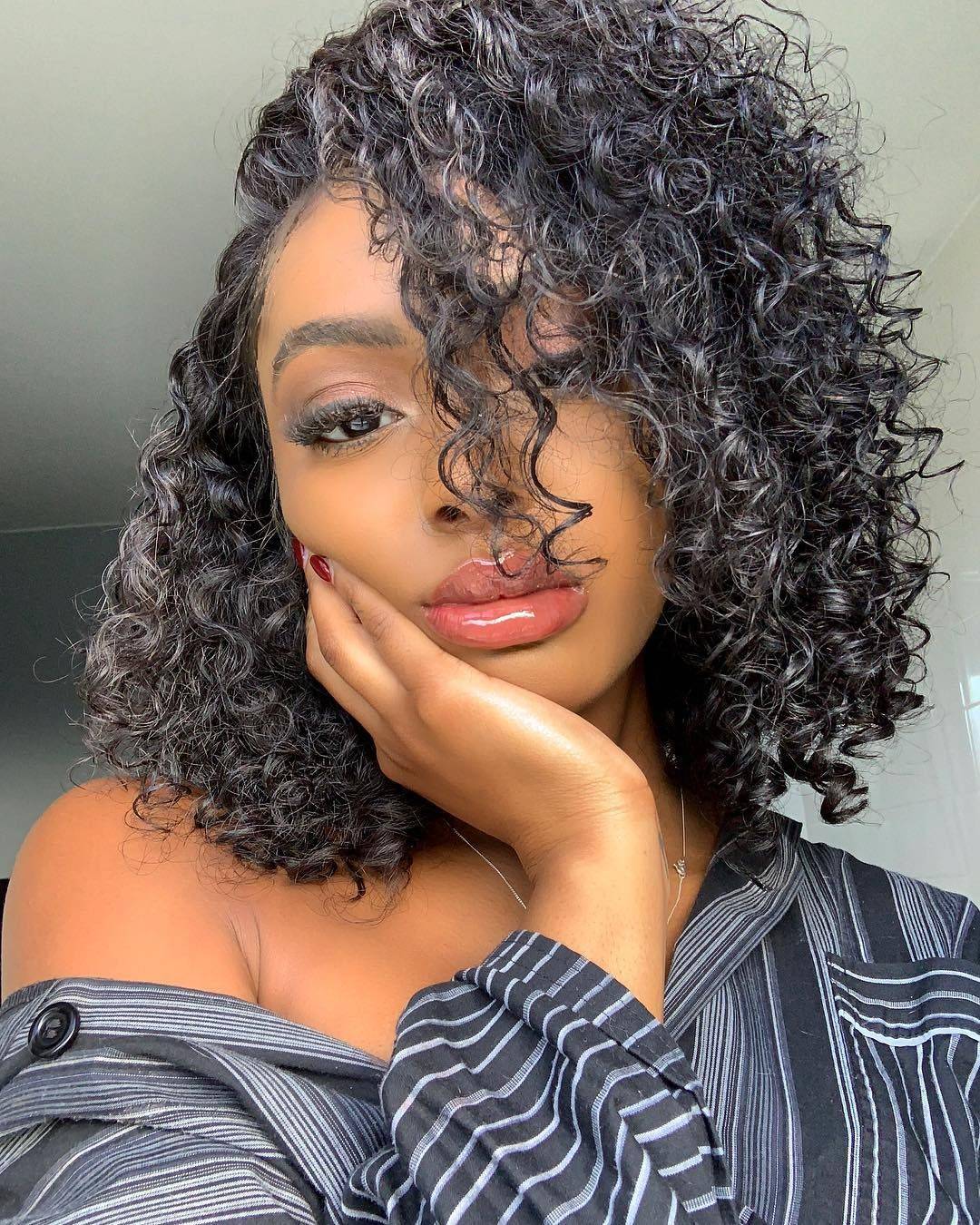 Embrace a natural look with a short curly lace front wig and deep side part. Achieve beautifully defined curls by applying a generous amount of curl-defining cream. Use your fingers to define the curls by twisting them out. Use a foundation to blend the lace with your hairline and enjoy a natural look.
Pulled-Back Box Braids With Lace Front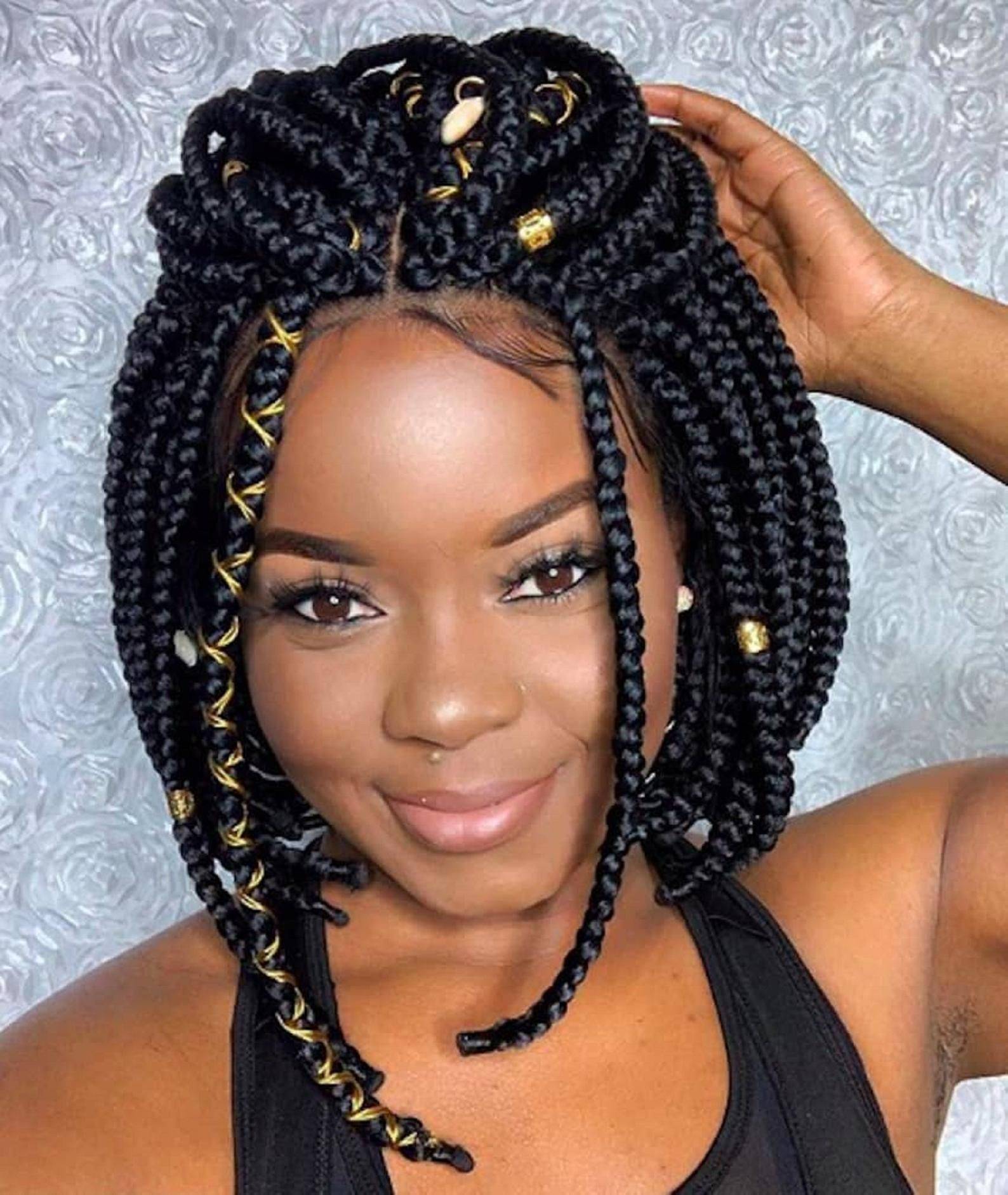 There are tons of lace front wigs that come pre-braided, and it's a great hairstyle for women who want the no-fuss look. Achieve the pulled-back look by grabbing a handful of braids and tying them at the back. Make your short lace front wig hairstyle stand out with hair accessories and colored threads.
Half-Up, Half-Down Hairstyle With Wavy Lace Front Wig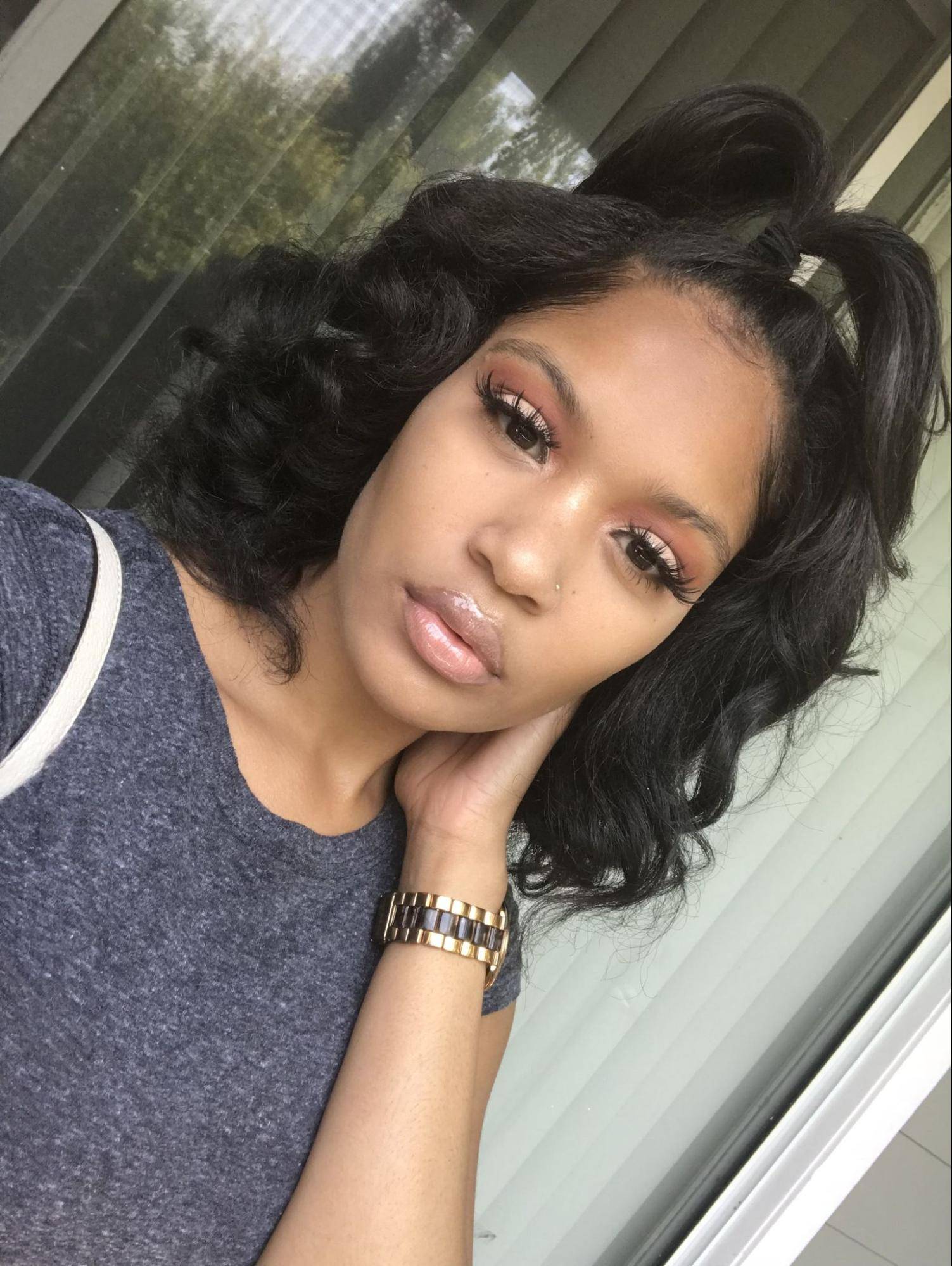 A half-up, half-down hairstyle with a wavy lace front wig is a fun take on a half ponytail. This is a great hairstyle to try during summer to achieve a short hair look. To get this look, you need to comb your lace front wig and gather a section of hair near the crown. Tie it into a half-up hairstyle and accentuate the waves with a curler. Whether you are going for brunch or attending a video conference, this hairstyle will make you look chic.
Short Bob With Choppy Bangs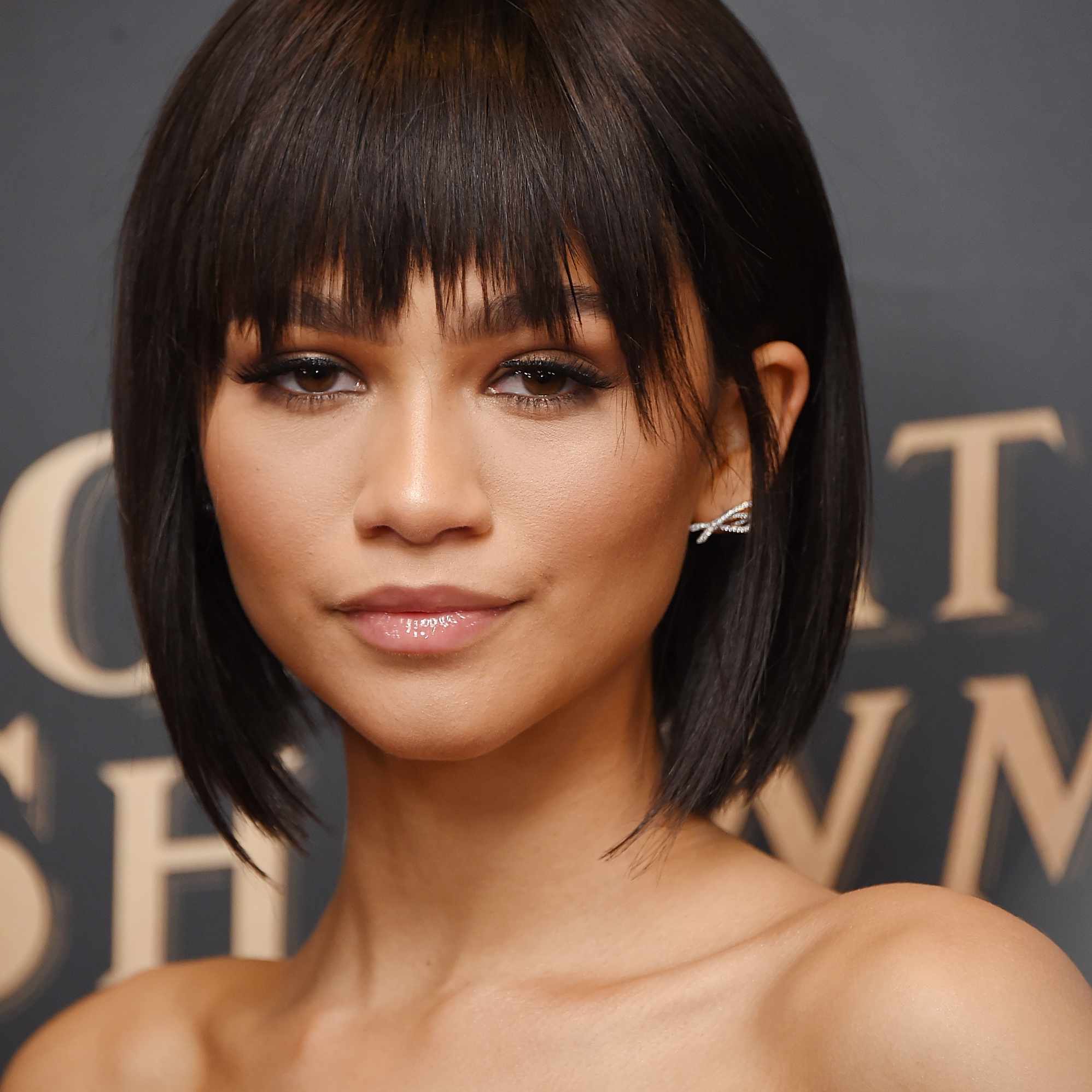 Keep it clean and elegant with a short straight bob with choppy, uneven bangs that draw attention to your eyes. You have the option to customize the bangs with shear scissors and create gradual thin ends. Keep the side fringes longer than the face-framing ones. Sport this beautiful hairstyle with an off-shoulder top and make heads turn!
Inverted Bob With Blonde Streaks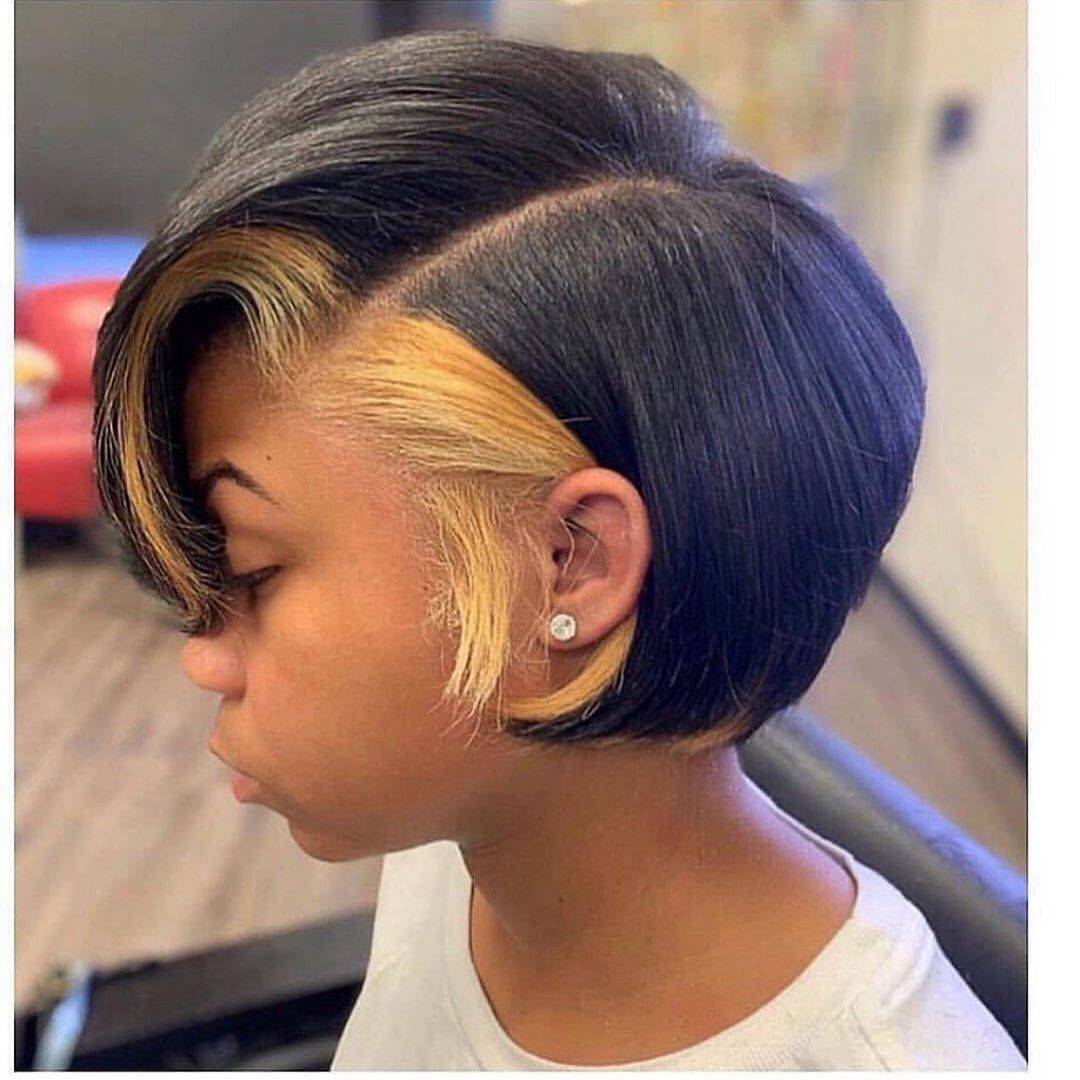 Inverted bob with blonde streaks is an excellent hairstyle option for young women. Side-part your short hair and choose a blonde tone for streaks. You can also color the inner section of your short inverted bob wig. Blow out the lace front wig on a wig stand to achieve a voluminous look.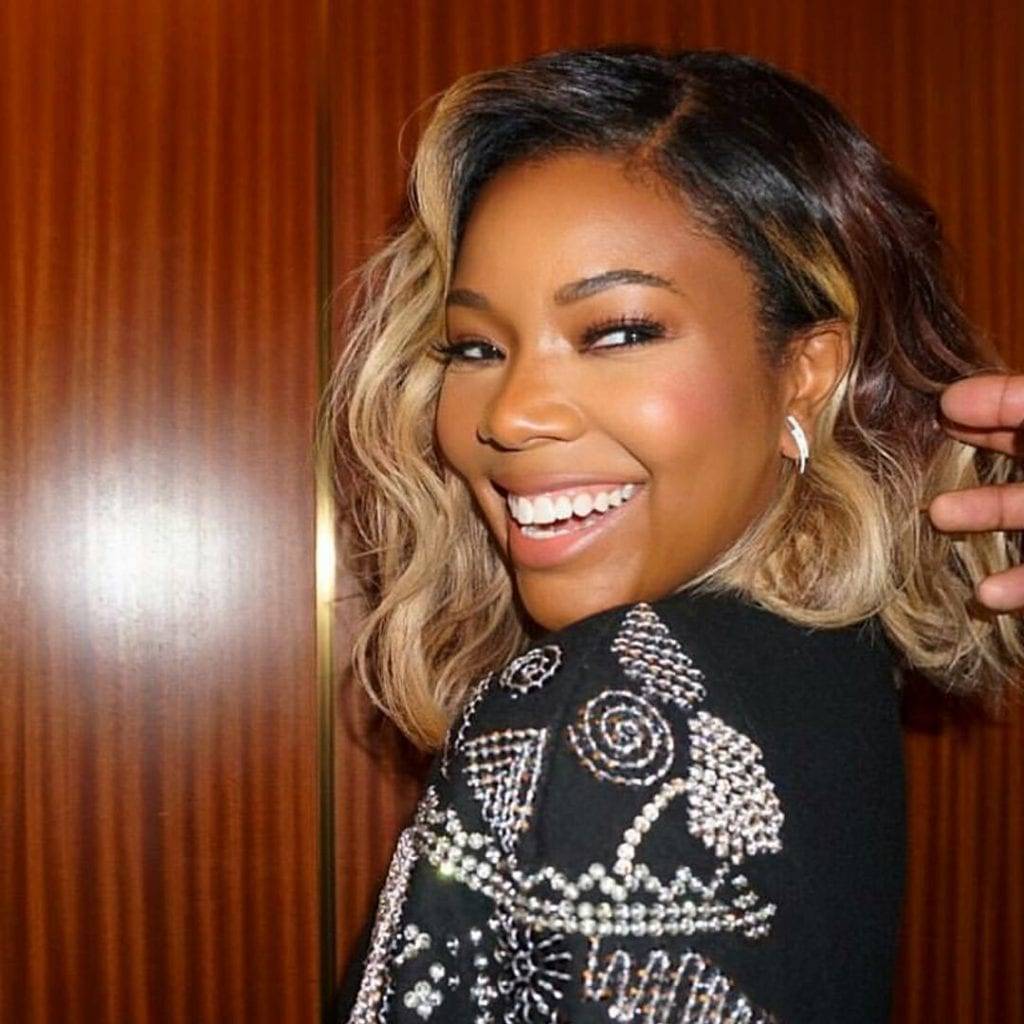 Look gorgeous and classy with this wavy ombre bob hairstyle with a short lace front wig. Create beautiful waves on your short ombre bob. This is a great hairstyle to sport when you go out with your partner.
These are some beautiful short hairstyles that you can achieve by styling your short lace front bob wigs; from ombre colors to short pre-braided bobs, there is no hairstyle you cannot achieve with these wigs!