What is a Lace Frontal?
A lace frontal is a "finishing piece" to your sew in. It stretches from ear to ear and mimics the appearance of an actual hairline.
Why get a Lace Frontal?
Frontals allow you to not have to have any leave-out and it saves you time on blending your real hair with the rest of your install. It is the ultimate protective style when installed and removed correctly.
Should I try a lace frontal?
If you're someone who has curly hair and want to try a
sleek straight style
, for example, than a frontal would be a perfect option. Or, if you are someone who has a lot of heat damage from having to straighten your hair constantly when wearing hair extensions than frontals are also a good option for you. However, be warned that frontals are delicate and require bi-weekly adjustments.
Will a Frontal pull my hair out?
This depends on how you remove your frontal. If you remove your frontal correctly, you'll keep your edges and maybe even see some growth. We recommend going to a professional to install and remove your frontal if you aren't sure how to.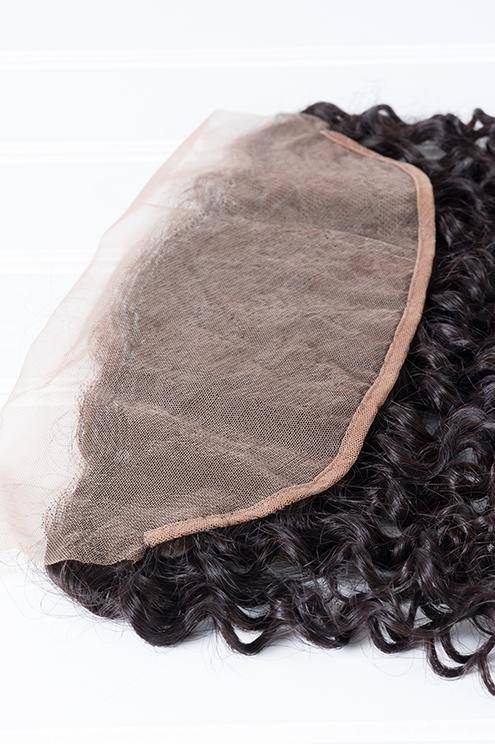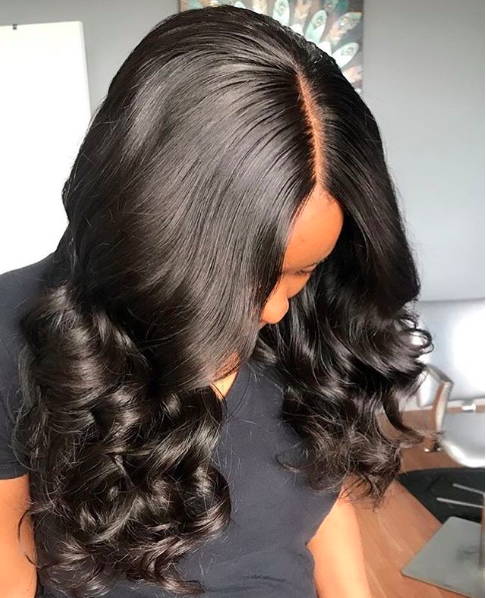 How are frontals installed?
This varies for every individual and how long they plan on keeping their install. Frontals can be glued down or completely sewn in. We suggest consulting a professional stylist for recommendations.
Can I reuse my frontal?
Just like your bundles, your frontal can be reused if you take good care of it. They are very delicate, so it is easy to ruin them by tearing or poking holes in the lace. As long as all the adhesive is removed or the lace isnt damaged, you can re-use the frontal as many times as you like.
 How do I maintain my Frontal
Be gentle! Do not comb, brush or pluck your frontal excessively. Tie a scarf around it when working out or sleeping to keep it from lifting. If glue is used, thorougly remove adhesive before washing and reapplying.
How long does a frontal install last?
The life of your frontal install depends on many factors such as how well it has been maintained and if it was glued or sewed down. But, generally, a frontall install can last up to 2-3 weeks with proper care and maintenance.