Why do women wear wigs? This question must have crossed your mind some point or another. It's no big surprise to wonder why women love their wigs. Most women love to wear wigs!
Wigs have become an integral part of our daily lives that one cannot imagine an evening out or a special event without them. Wearing wigs has become a new trend, and just like the many, many lipsticks that we own, there is a separate collection of wigs with lots of us.
Wearing wigs doesn't mean that you have a hair issue. It can mean that you love to try different hairstyles. People today don't wear wigs because they need to. They wear wigs because they want to.
Why Wearing A Bob Wig Has Become A Craze Recently?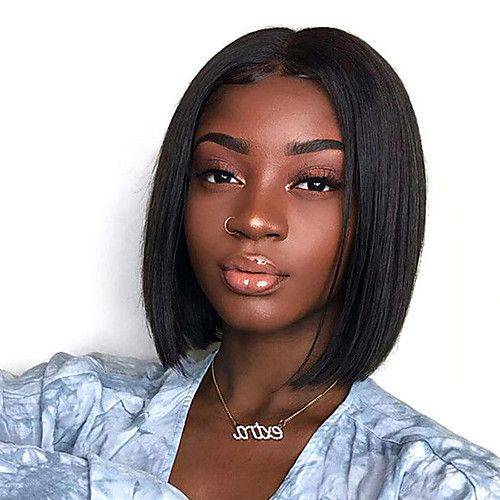 There are different kinds of wigs available in the market today that range from different lengths, materials, or even styles depending on your taste. Wigs are an easy and affordable way to look fabulous.
Bob wigs can be a great way to achieve a bold take on your overall look while also helping you embrace your sense of individuality and fashion without compromising your natural hairstyle. They are perfect for women who love the versatility of wearing extremely short styles that stay put even in humid climates.
How To Find The Perfect Bob Wig?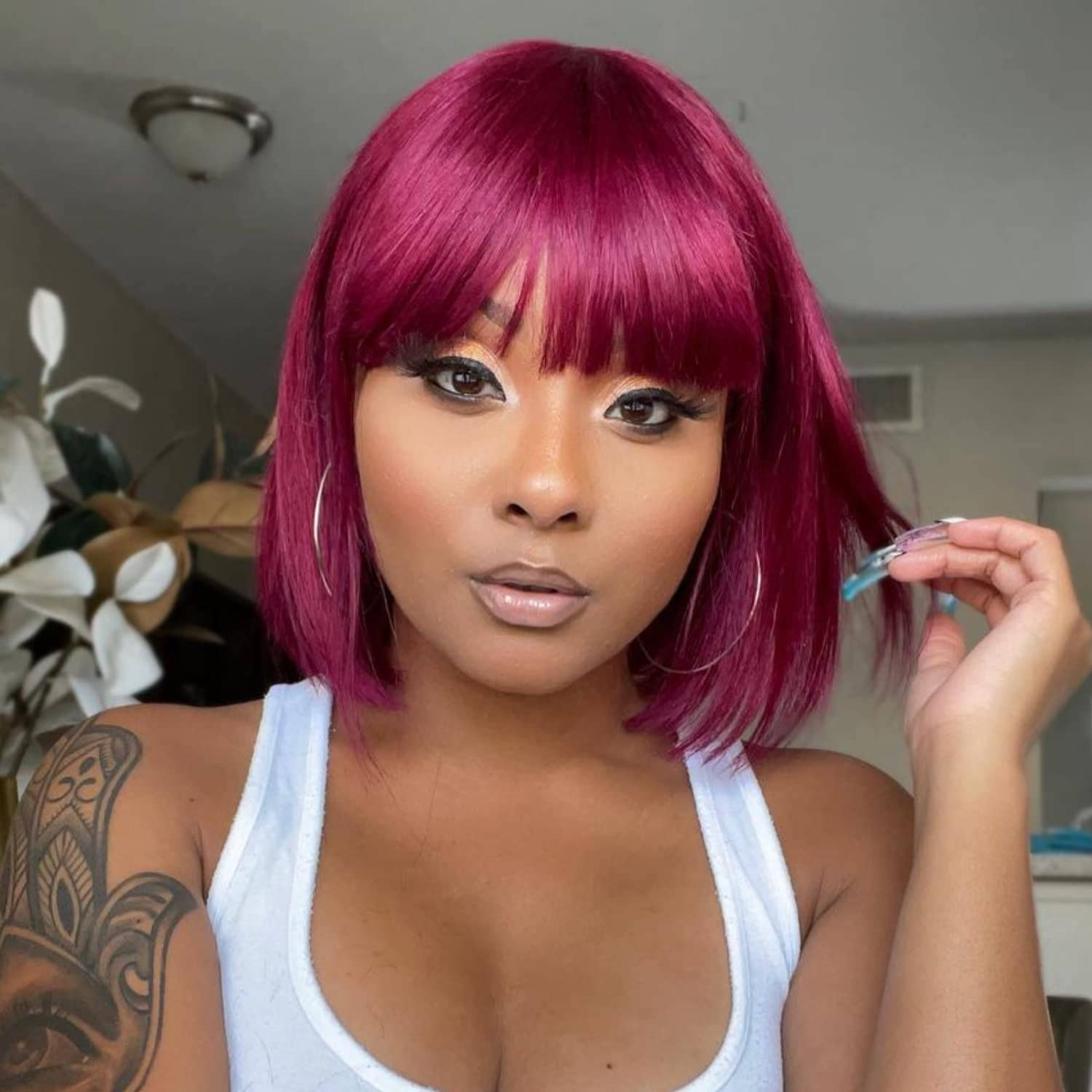 When looking to buy a wig, the decision cannot be made just by walking around the neighborhood one day and popping into a local beauty shop. There are certain facts and factors you must have in mind to get the best hairpiece for your intended purpose.
Here's what to consider:
Skin Tone
When choosing a wig for your character, it is equally important to consider how your skin color will blend with the colors in the costume. You can not forget that you portray the look of an entire character, not just yourself. If your skin tone does not match well with the colors in the bob wig, it will call attention to itself, contradicting your look.
Wig Type
Depending on your preference and styling needs, you may want to consider a few things before making a budget-busting purchase. The wigs can be categorized in either full lace or silk base. You have to decide whether you want to use frontal laces, adhesives, or stitching to fit a wig on top of your head. If you have a sensitive scalp and are allergic to adhesives, stitching is your best option, and therefore, it will be wise to buy a wig with a base that can be sewed by hand.
Natural Look
Wig enthusiasts typically want to look natural when wearing wigs. People often like to broaden their range of hairstyles by using wigs, but it's best to be mindful of your natural hair so that the change in length is not too drastic.
Price And Quality
When searching for a bob wig, it is important to think about quality and price. When comparing brands, you want to make sure you get the best look to fit your style to ensure you are investing in what you're trying to achieve. For example, although less expensive options may be available, only higher-quality wigs such as those made from human hair provide volume and create an amazing finished look! You should also test out different hairstyles on your head or a mannequin before finalizing a purchase!
Benefits Of Wearing A Bob Wig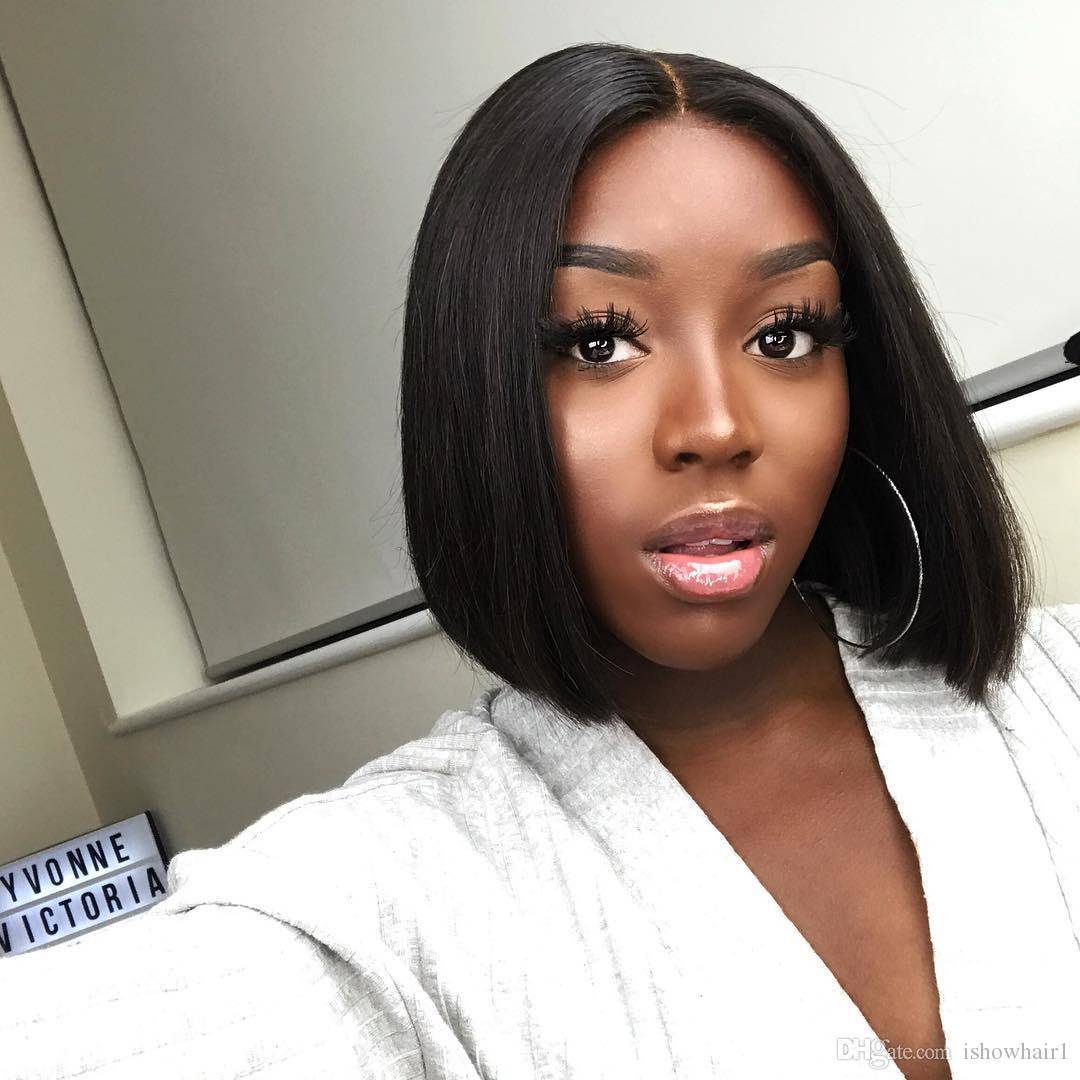 Bob wigs are a versatile product and can be adorned by women of different face shapes and sizes. They come in various lengths, colors, and styles. New designs and styles are developed every day to accommodate the latest fashion trends.
If you are looking to explore bob wigs, let's see some of the benefits of wearing a bob wig.
Saves Money
Wigs are expensive, so why are we saying it saves money? The cost of maintaining the natural hair with regular trims and hair cuts and hair treatments like smoothening, relaxing, perming, and coloring make a dent in the pocket repeatedly.
A good bob wig can last you anywhere between 8-12 months (depending on the quality of the wig and how well you take care of it). They come pre-styled, and all you have to do is care for them every 5-6 wears with shampooing and deep conditioning.
So yes, wigs save you money upfront over time.
Saves Time
Our lives are getting busier every day. When we start wearing wigs, one less thing to worry about in the morning is styling our hair.
Creating the perfect salon-like finish at home is a task only a few have mastered. Maintaining our natural hair takes forever to create for the rest of us. It is believed that, on average, American women spend 6 years of their life just doing their hair.
Protects Natural Hair
Anything that we do to style our hair, be it a straightener, curling iron, blow dryers, mousses, heat protectants, or anything else, causes damage to our hair after some time.
Wearing a bob wig protects our natural hair and gives it time to replenish and grow underneath the wig. Wigs literally give the hair a break, to grow longer and stronger than before.
Numerous Hairstyles
If you're hesitant about committing to a certain style or if you like to change your style often, then going all out with wigs is your answer.. Wigs offer you the option of wearing any number of different styles whenever and however often you'd like to change without causing damage to your natural hair.
They're Flattering
Gone are the days of hiding behind long locks of hair. It's time to get creative and show off your cheeks! A stunning short-style wig shows off your natural beauty, charm and vibrancy.
Less Maintenance
It takes a fraction of the time to dry and style bob wigs, making this another perfect solution for busy women! Hair maintenance will no longer be such a chore, especially with short wigs, which also prove to be a lot more convenient to store with their feather-like weight. It's a win-win for you.
Bob wigs have been popular ever since they came out as an alternative hairstyle for women. It's one of the few hairstyles that haven't lost its appeal among women and remains popular to this very day!
At True Glory Hair (TGH), we have a wide variety of Bob wigs to meet your needs. From U-Part Wigs to Closure wigs, we have something for everyone. Come shop now from TGH and change the way you look.