Women use many tips and tricks to switch their looks, and clip-in hair extensions are the most popular way to do so. Hair extensions are the simplest and quickest ways to add length, body, and volume, making them ideal for creating various hairstyles without the help of a hairstylist. Clip-in hair extensions are temporary and can be removed in a jiffy. Here are some beautiful clip-in hair extensions for women over 30 and different hairstyles you can achieve in no time.
Virgin Brazilian Body Wave Clip-In Hair Extension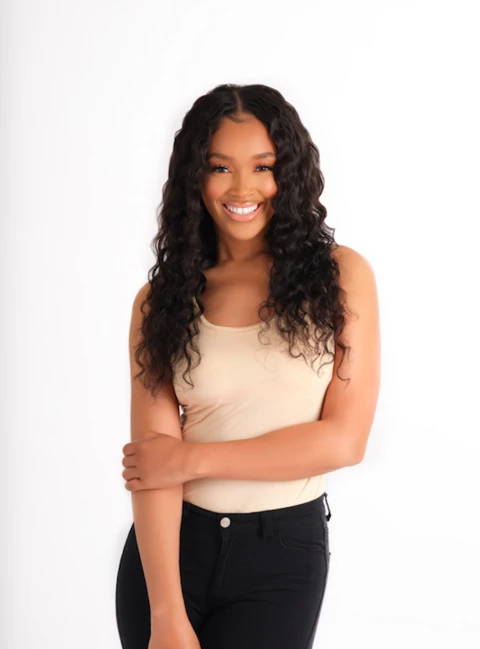 This virgin Brazilian clip-in is made entirely of premium virgin Brazilian hair and is built to last. This hair extension is tangle-free, with all cuticles aligned, and it's easy to bleach, color, curl, and straighten. Virgin Brazilian clip-ins come in a set of 9 pieces and three beautiful lengths, i.e., 16, 18, and 30 inches, allowing you to get a full, voluminous straight-out-of-the-salon look in minutes!
Hairstyles With Virgin Brazilian Body Wave
With three incredible lengths and nine different pieces, Virgin Brazilian Body Wave Clip-Ins offer jaw-dropping hairstyles. Here are a few hairstyles that you can slay with this clip-in extension.
Soft Effortless Waves With 20" Body Wave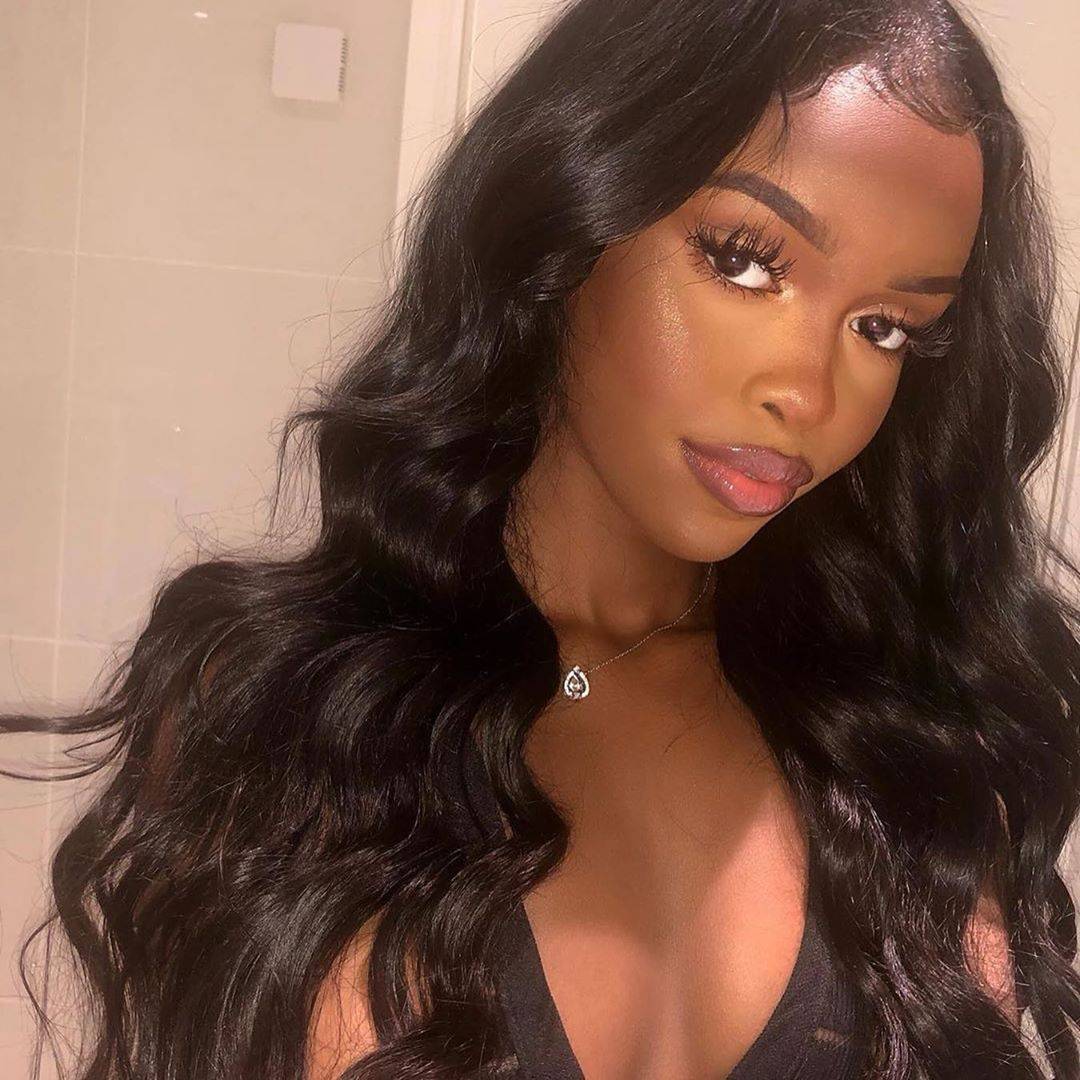 The soft, effortless waves with Virgin Brazilian Body Wave Clip-Ins are an ideal hairstyle for summer. Use a flat iron to straighten your natural mane and install these clip-in extensions. Use a curler to create soft waves and make heads turn with this gorgeous hairstyle.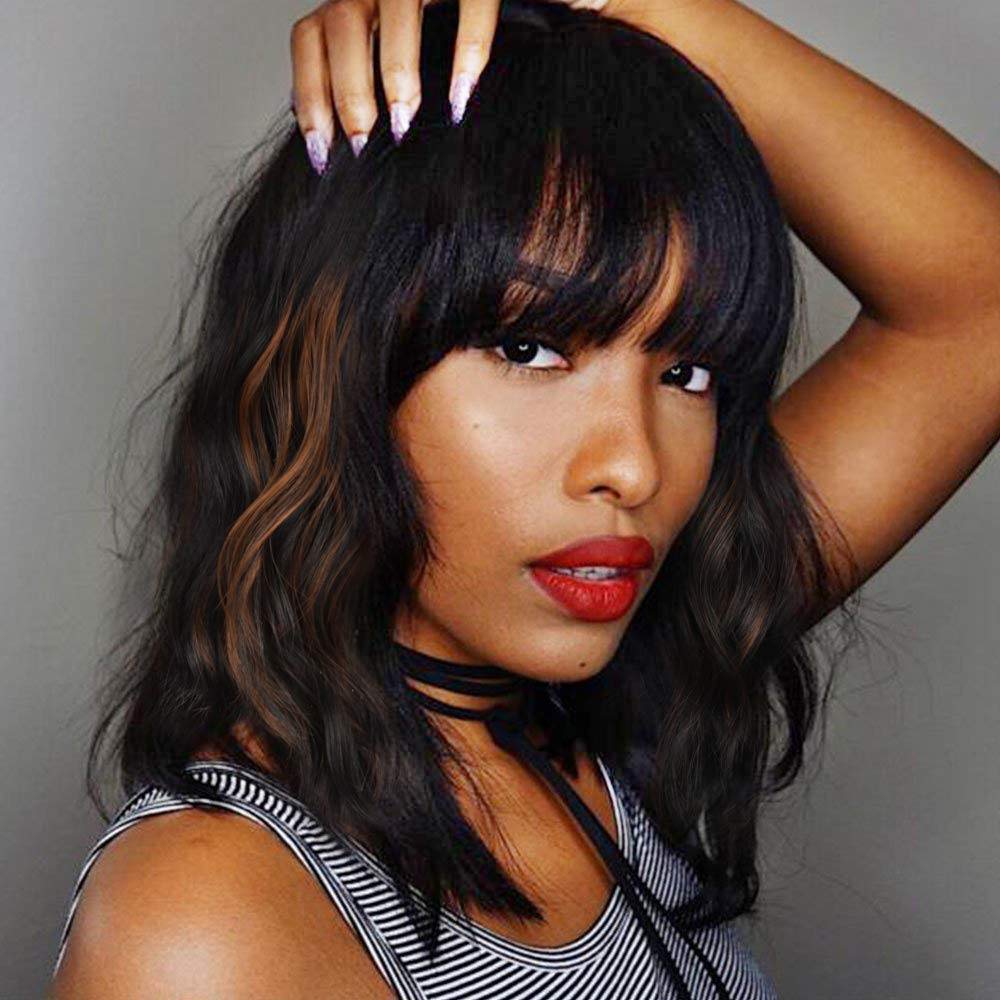 Lob hairstyle with bangs is a great hairstyle for a classic and edgy look. The 16" clip-in hair extension will help you achieve a beautiful lob hairstyle. You can use all nine pieces to get a layered look; however, it looks stunning in one length also. This hairstyle helps frame your face and make you look youthful.
Chic And Loose Side Braid Hairstyle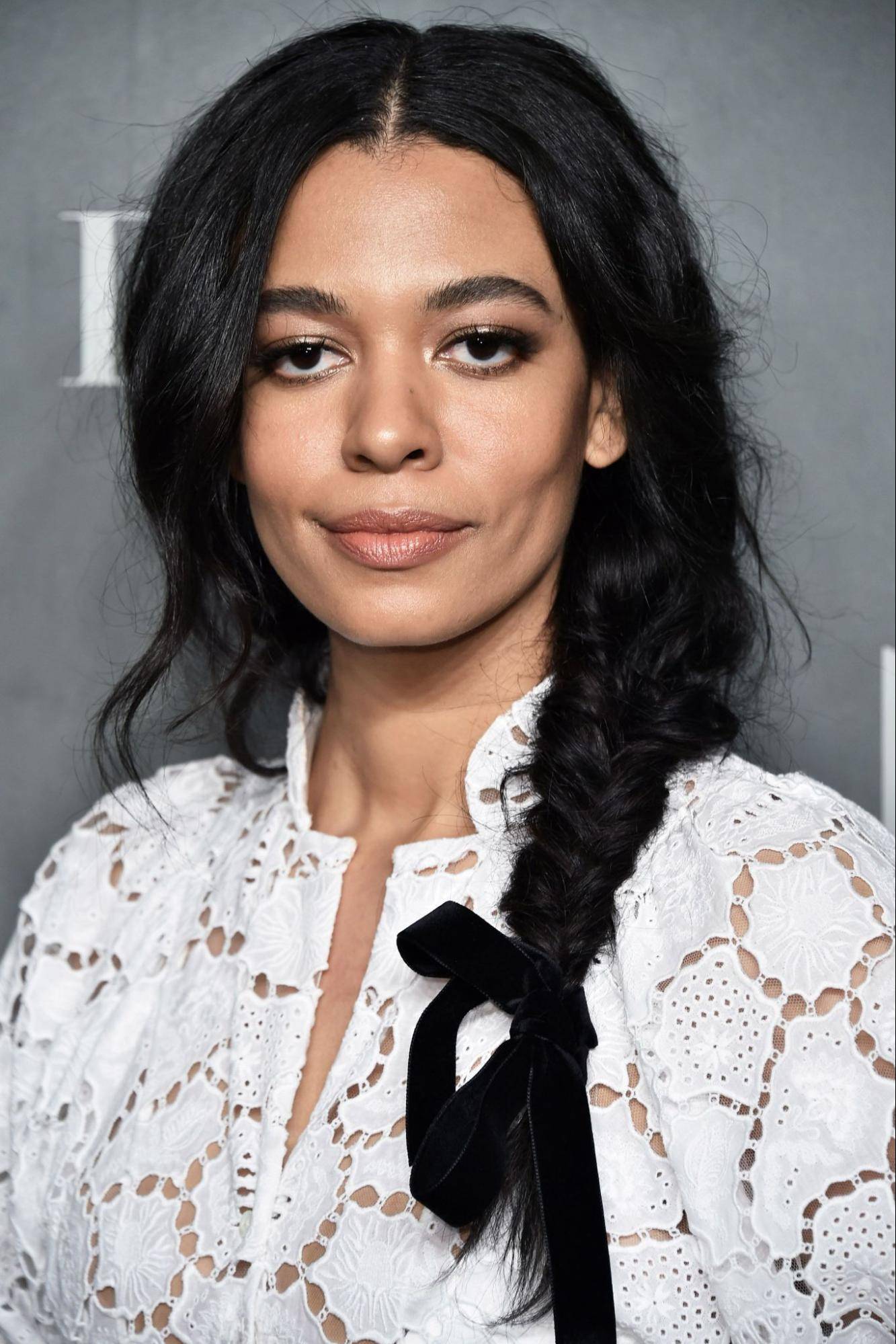 Looking for a hairstyle for a romantic day? This is a great hairstyle option if you don't have time to wash your hair. Simply treat the roots with dry shampoo and gently tease your hair before installing clip-in hair extensions. Do a loose fishtail braid and let it sit on one shoulder. Go the extra mile and wrap the braid with a satin or velvet ribbon. Gently loosen the braid for an effortless look.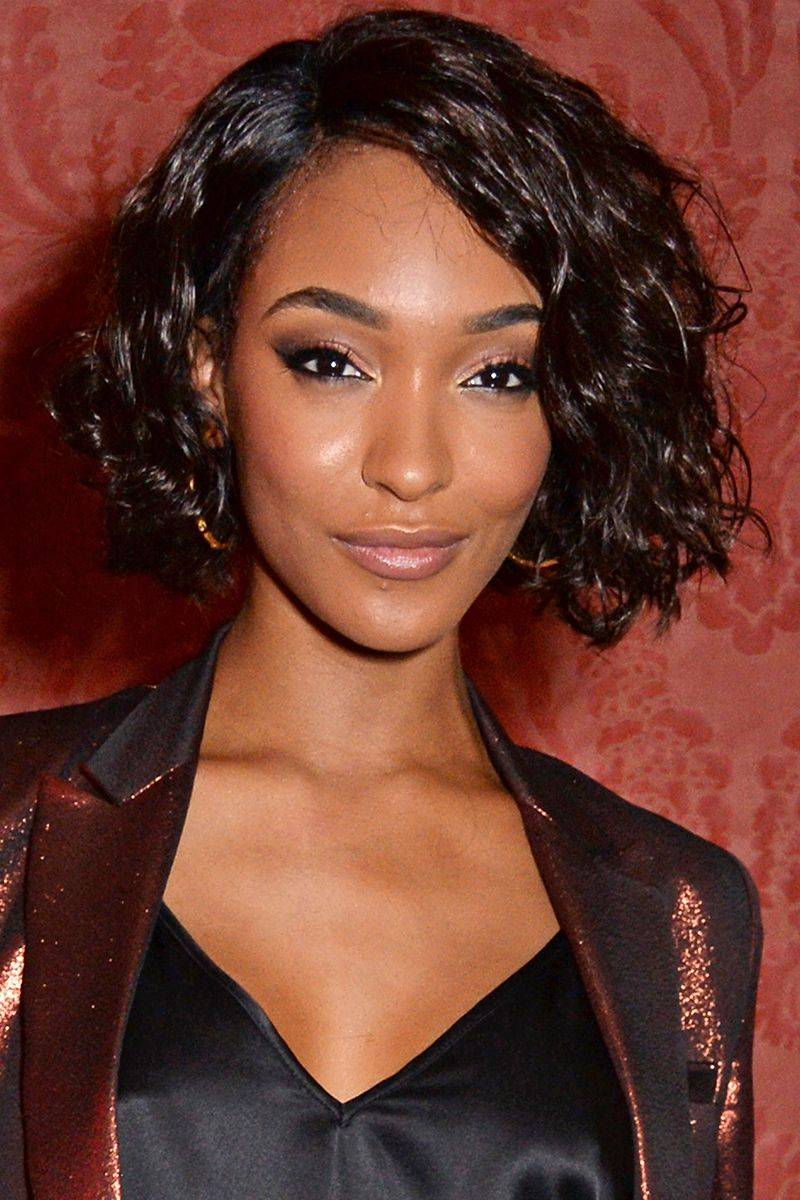 Get the most natural-looking waves with Virgin Brazilian Body Wave clip-in extensions. Add volume instantly and enjoy a stunning look with this hairstyle.
Virgin Brazilian Straight Clip-In Hair Extensions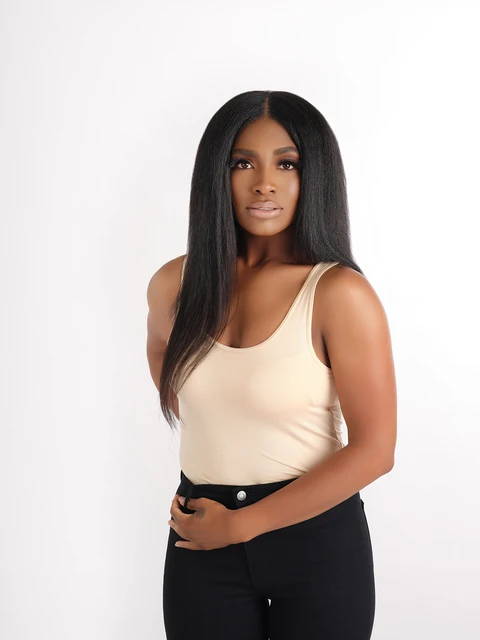 Like the Virgin Brazilian Body Wavy, the Virgin Brazilian Straight Clip-Ins are made of 100% premium virgin hair, and they are extremely durable. It's easy to bleach, color, and curl this clip-in hair extension because it's tangle-free, and all of the cuticles are aligned. Our Clip-Ins come in a pack of nine pieces, each weighing 200 grams, and helps you to get a full, voluminous, fresh out of the salon look in a few minutes!
Beautiful Hairstyles With Straight Virgin Brazilian Clip In Hair Extensions
Regardless of the length, straight hairstyles are a wonderful way to make jaws drop. Take a look at these beautiful straight hairstyles that you can achieve with Straight Virgin Brazilian clip-in extensions.
Sleek Long Center-Parted Hairstyle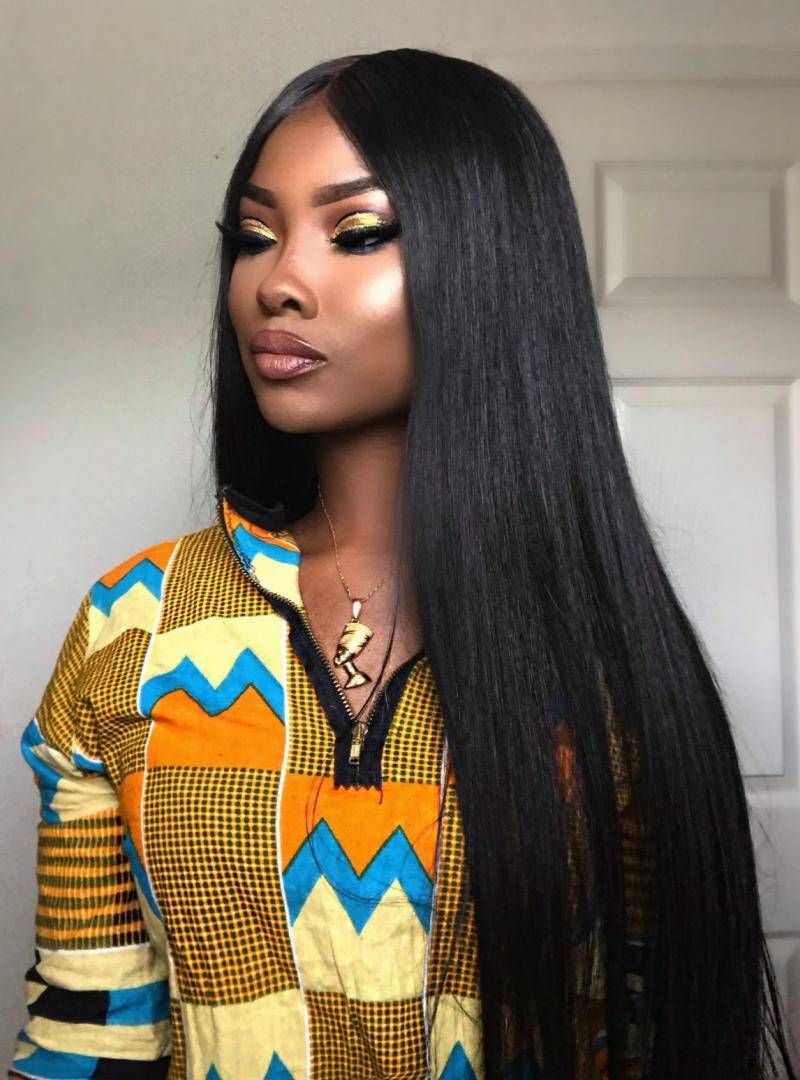 This sleek, long hairstyle with a center part is a gorgeous and chic look that goes with both formal and casual outfits. Keep your long locks looking shiny with Argan oil. Achieve a sleek layered look by thinning the ends of the straight hair clip-in extensions.
Styling Tip: Straighten your hair and the nine-set extensions with a flat iron for a sleek and smooth look.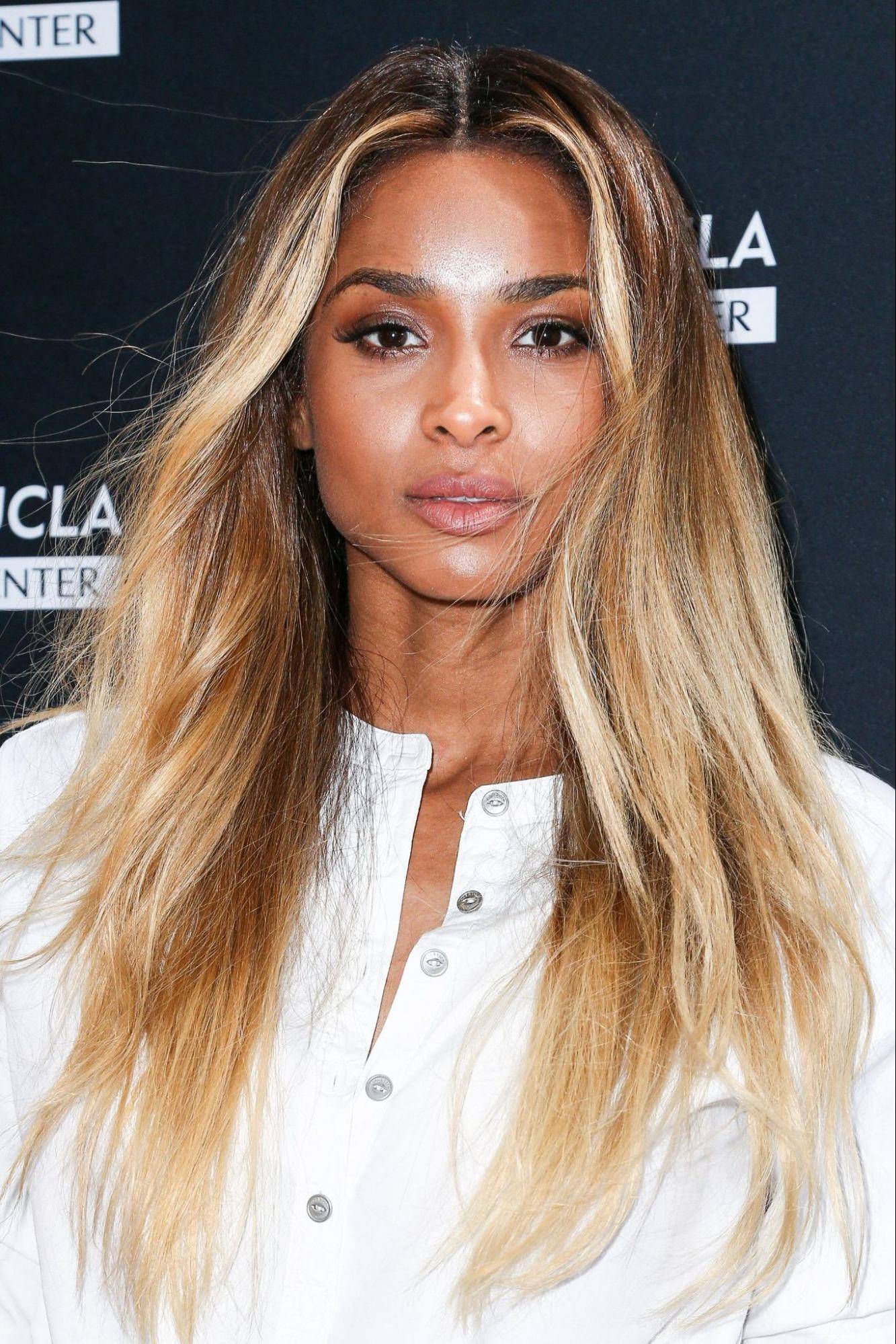 Choose a combination of blonde tones and customize the gorgeous Straight Virgin Brazilian clip-in hair extension. This hairstyle will definitely make heads turn your way!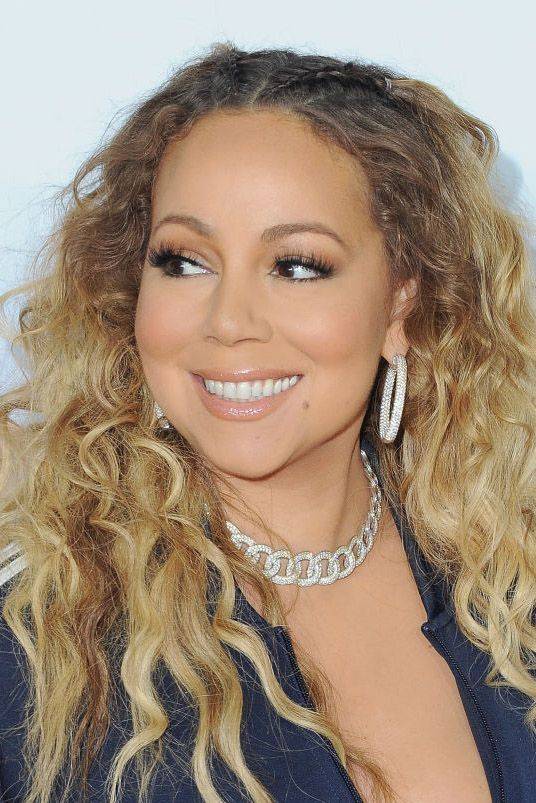 Recreate this beautiful hairstyle inspired by none other than vocal queen Mariah Carey. Create a sharp center part to keep hair away from your face and plaiting two small braids on each side of the parting. Use a curling iron to create curls and run your fingers through to achieve an effortless look. Finish the look with hairspray.
This face-framing braids hairstyle is a classic from the 70s. It is a great hairstyle option for summer as it keeps the hair away from your face. Plait a three-strand braid on each side and install the extensions for volume and length.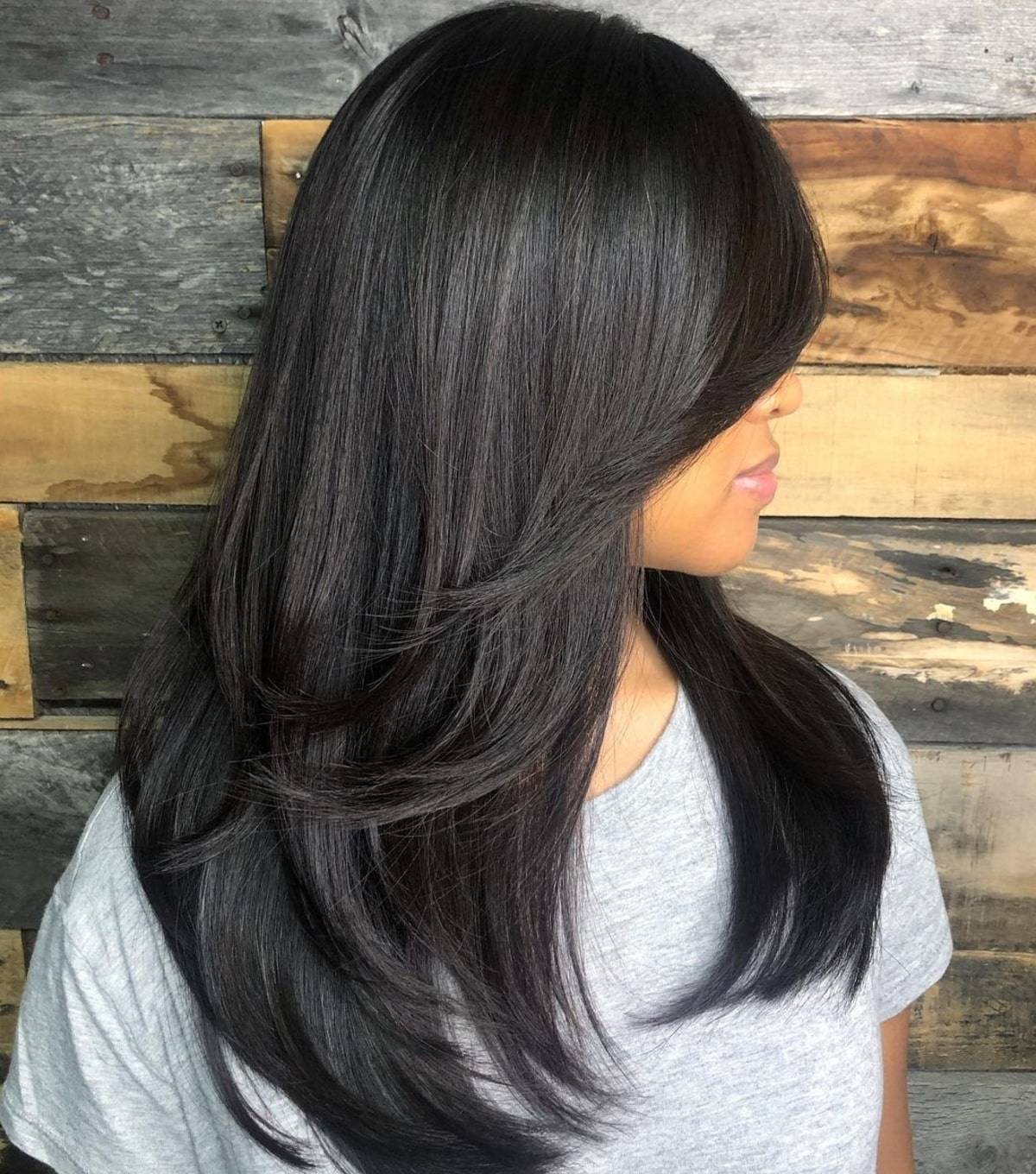 Get a natural-looking hairstyle with straight hair extensions by creating a subtle flipped effect on the side-swept layers. This trick is a great way to frame your face without cutting your hair into bangs.
Ombre Balayage Hair With Curls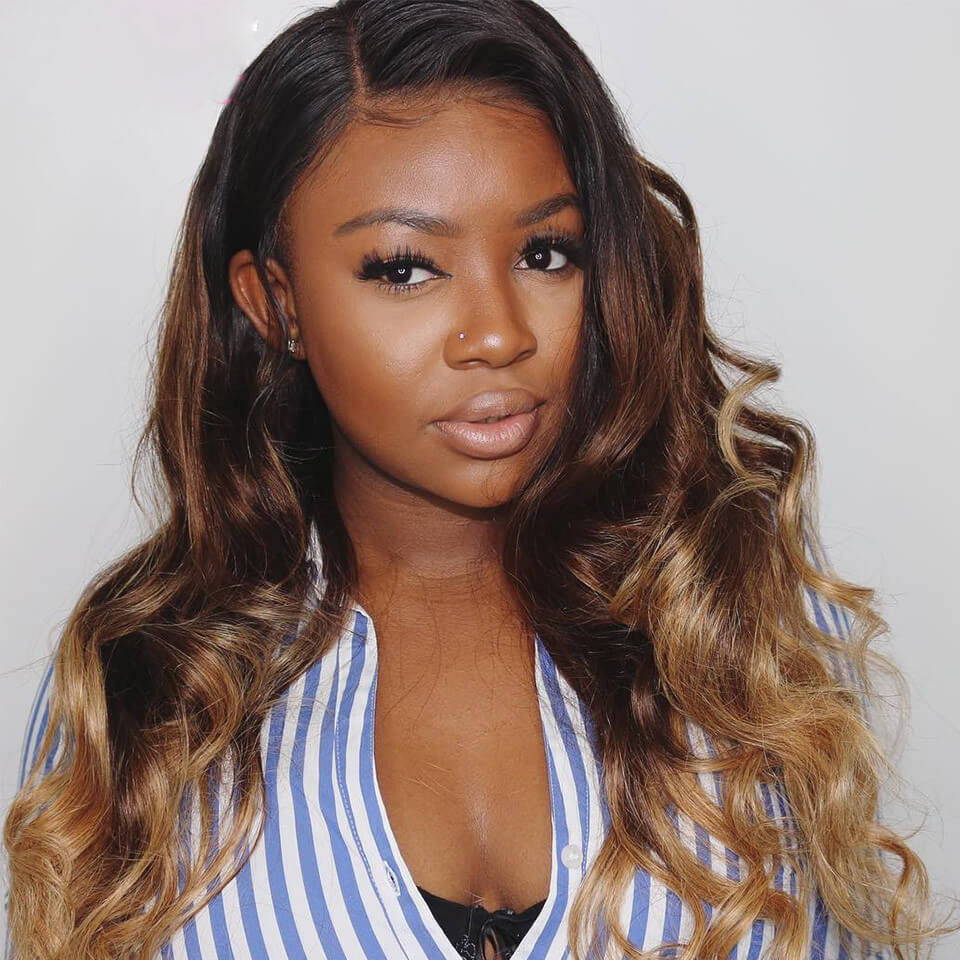 Customize the virgin Brazilian straight clip-in hair extensions by coloring the set in ombre balayage colors to get this hairstyle. Choose colors that compliment your skin tone for the 20" hair extension. Create beautiful curls on these straight extensions to accentuate the beautiful vibrant colors. Achieve a fuller look with gorgeous colors with this hairstyle.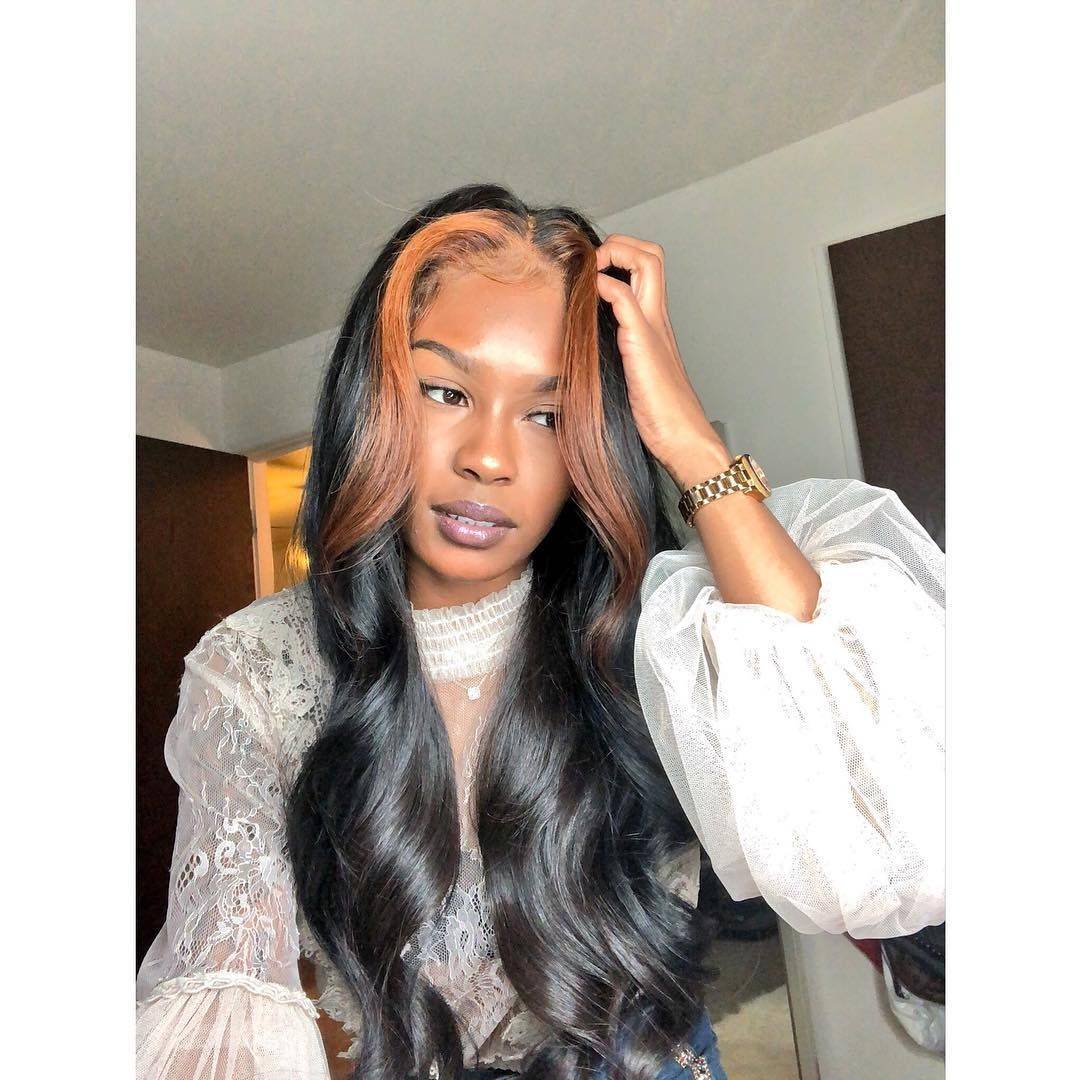 Make your hairstyle stand out with copper streaks and soft waves on straight virgin clip-in hair extensions. The copper streaks towards the front help frame your face. This is a perfect hairstyle for women with shoulder-length or long hair.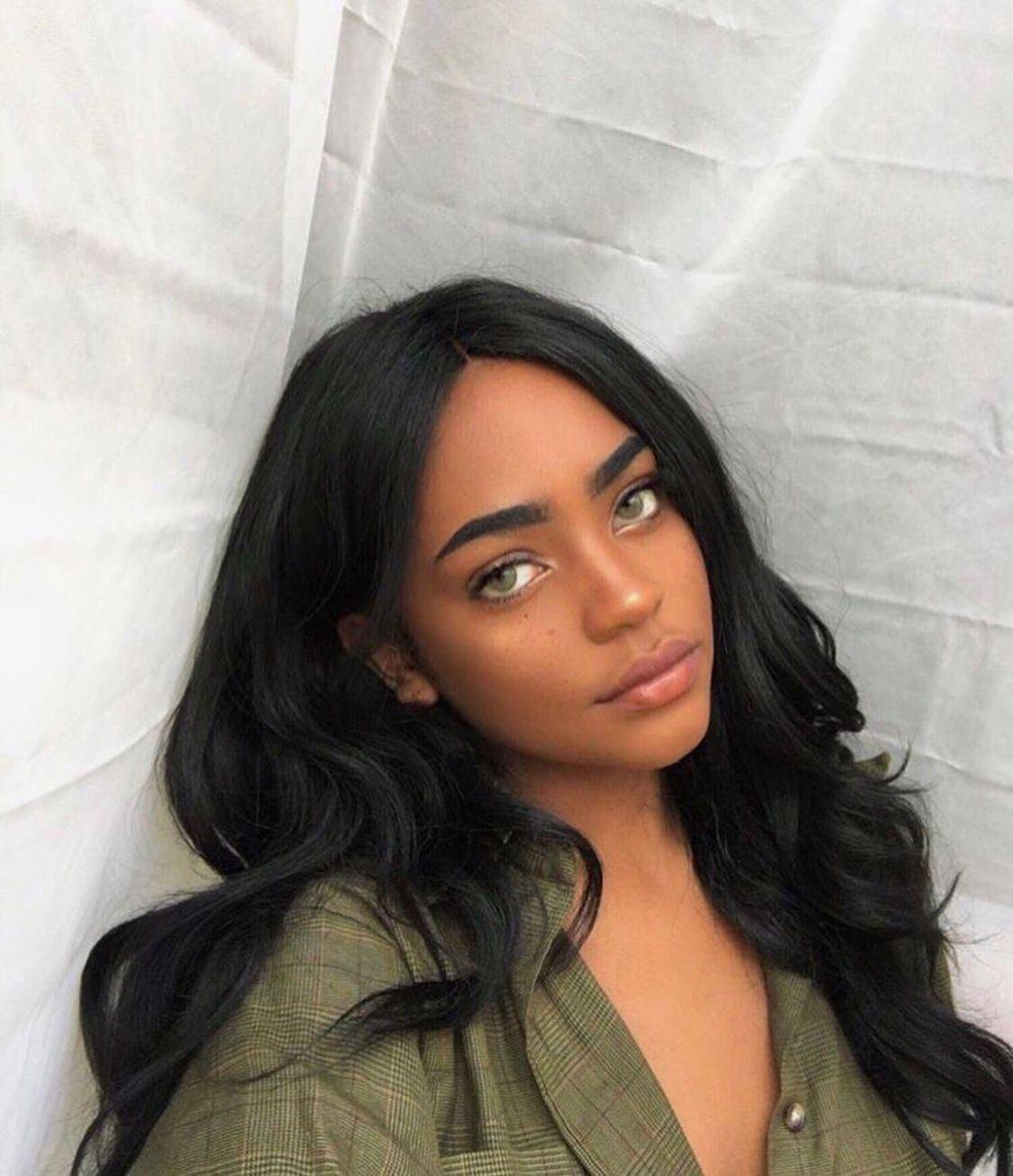 Achieve a fuller look and beautiful length with the virgin Brazilian Straight Clip-Ins. This layered hairstyle with extensions is perfect for any occasion and looks great with any outfit. Gently tease the roots before installing the clip-in extensions to get the appearance of thick hair and create soft waves with a curling iron.
Styling Tip: Blow out your hair before attaching the hair extensions for a voluminous look.
Virgin Brazilian Body Wave and Straight Clip-In Hair Extensions are the top trending extensions that will make women over 30 look youthful and feel confident. Try any of the hairstyles mentioned above, from sultry tousled shoulder-length to sleek and straight hairstyles, and make heads turn. These are two secret weapons that guarantee a gorgeous outcome!