Curly-haired women who want their hair to appear more voluminous or simply just want to add length to their existing hair may find it easy and simple to do so with Curly Clip in Hair Extensions. All curls can experience shrinkage which is when your curly hair appears shorter than normal when dry. This is due to the tightness of the curl.
You might wish fort long hair but don't want to straighten your strands for a fuller look, Curly Clip-in Hair Extensions are designed exactly for you!
As natural-haired girls, the most common question we come across is will Curly Clip-in Hair Extensions blend with curly hair? The answer to this is a big Yes!
The Curly Clip-in Hair Extensions can also be styled in various ways to give you the most professional look at your workplace. We will explore all styling and care tips for curly hair extensions.
Prerequisite Before Purchasing The Curly Clip-in Hair Extensions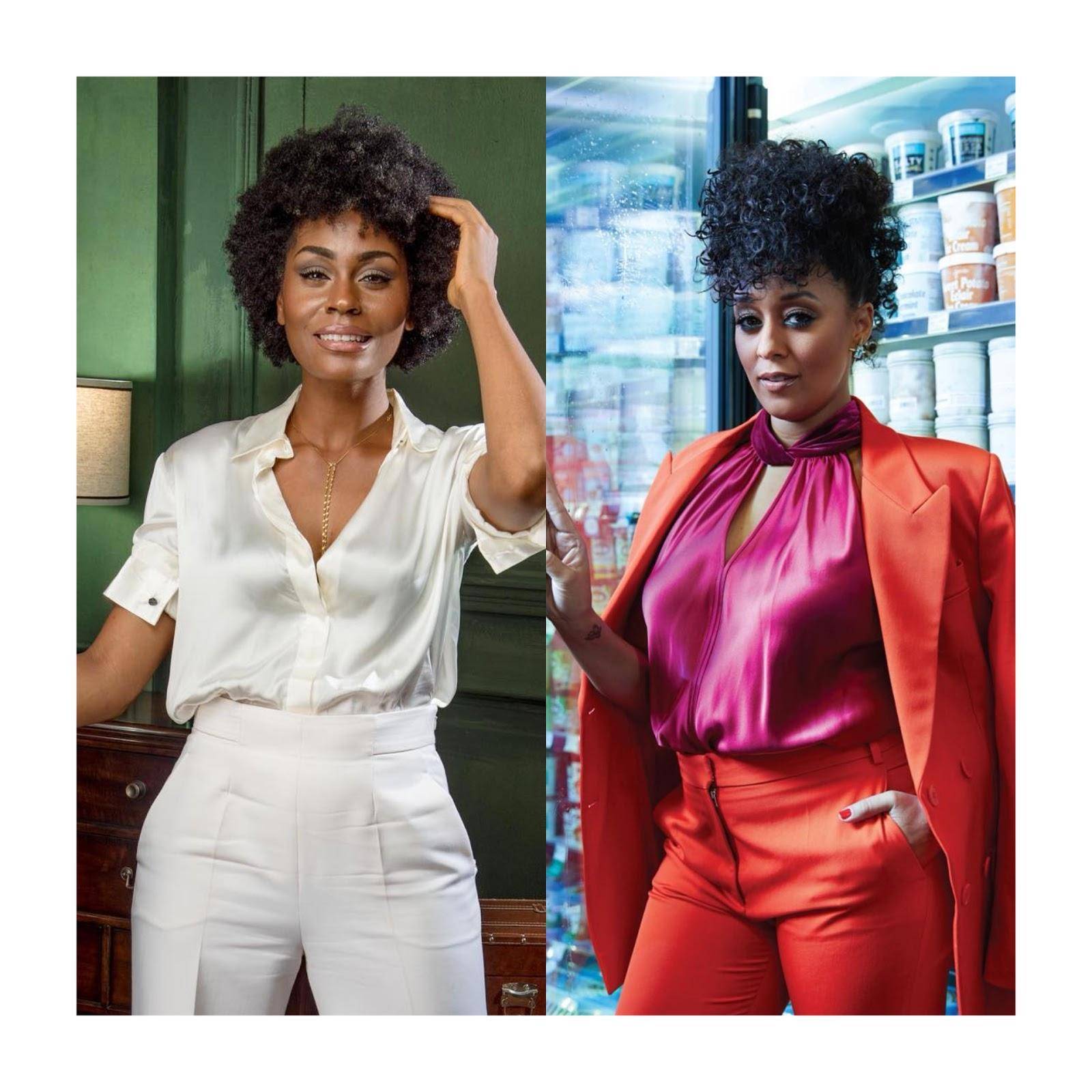 When considering whether to purchase curly hair extensions, you'll need to take into account a few factors - most important is the length and texture of your natural hair.

It is recommended that your own hair is at least chin length so there is proper blending.

You'll also want to consider your natural hair texture. If you're someone with finer hair, we may suggest you go with a less dense extension, one that's lighter in weight so as to provide an even smoother layered look.

It is important to match your curl pattern and your hair color with the clip-in hair extension you are planning to add. If you are going to purchase them online, you could get help from curl-matching services online to get the exact match with your hair.

For the most natural look consider buying 100% remy human hair clip-in extensions.
Tips To Seamlessly Install And Blend Curly Clip-In Hair Extensions
To start, wash your hair. This way you will be dealing with clean hair before installing the clip-in extensions.

Washing the extensions before installation is not required. You can wash your curly clip-in hair extensions after a few wears to remove the product buildup.

Next, add flexi-rods to enhance your curls. You can select the rod size depending on the size of the curl that you are trying to achieve.

Now, add in the clip-in extensions. You must work your way up in doing so.

Part off your hair where the extensions are to be placed. To add texture and give the clips something to grab onto, first backcomb a small section of hair where the clips will be attached.

Give your new locks some extra security with a little hairspray before and after clipping in the extensions.
Styling Your Curly Clip-in Hair Extensions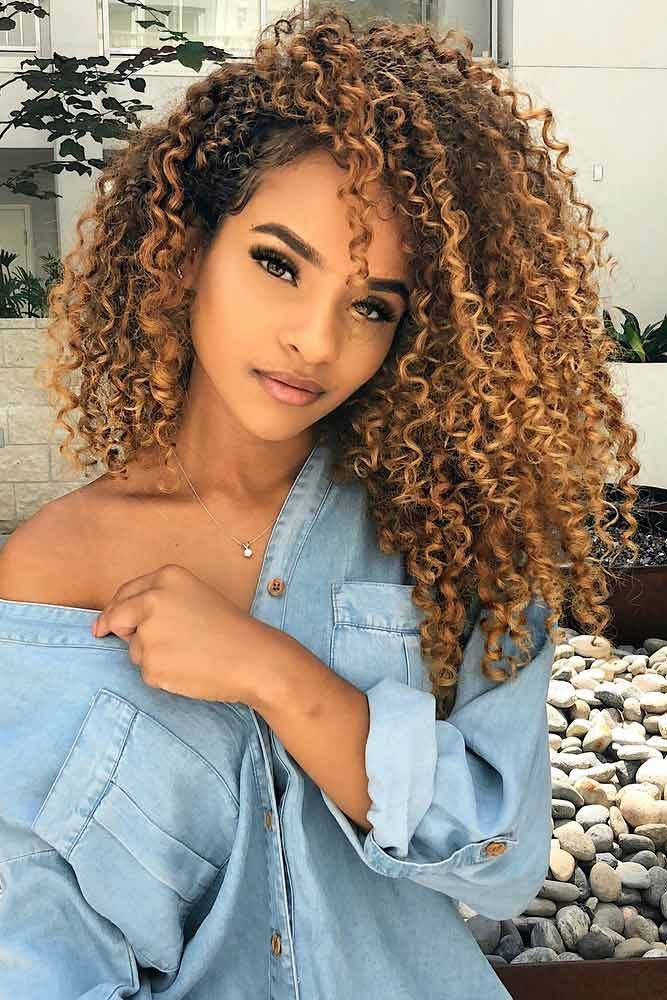 Curly hair can be fun to experiment with, especially when it comes down to instant volume! Even if your hair is naturally curly, you can add an extra boost of fullness by clipping in extensions! However, curly hair extensions can in fact be tricky to style - but there are a few simple methods that we'd like to share with you so that you don't have to hesitate or limit yourself in any way.
Ponytail Half Updo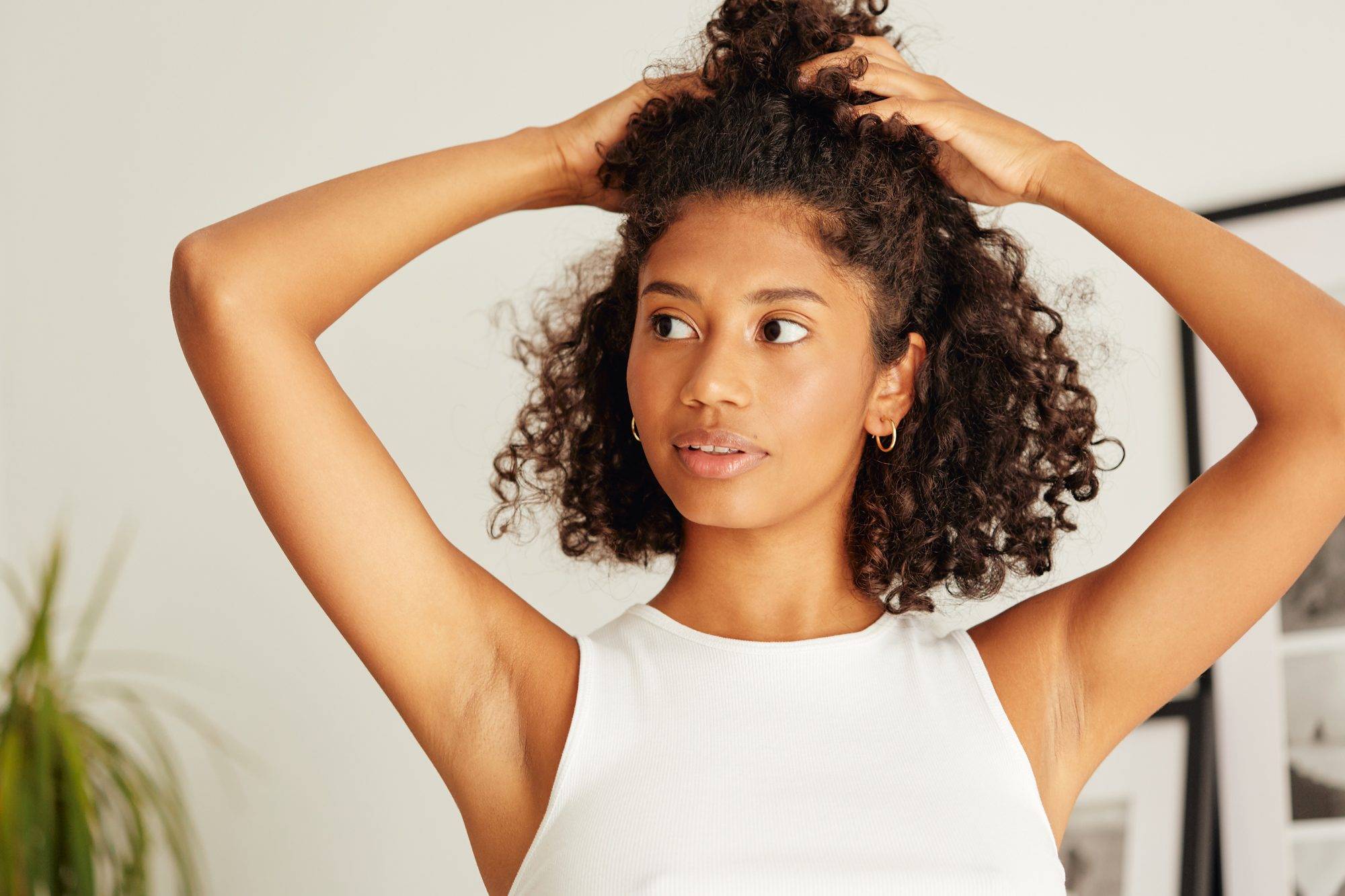 Add some curly clip-in hair extensions on your natural hair. Once you have these extensions in, create a triangular shape that starts behind one of your ears and goes over the top of your head towards the other ear.
Grab everything at once with a hair tie and pull it up into a high ponytail on top of the head then secure it in place.
Add a scrunchy to show off that high ponytail.
Pulled Back Braids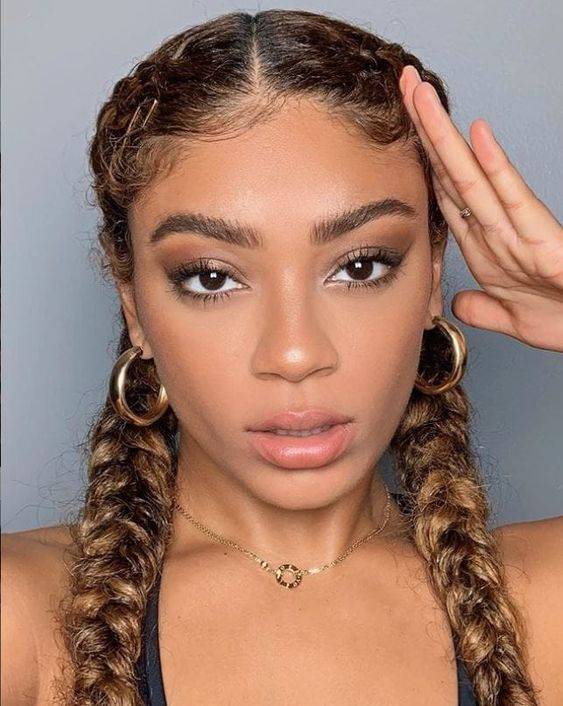 This is a great look if you still want to show off your locks, but don't want them in your face. Make sure not to put the styling cream on while you are braiding, as it makes it so much harder in the end.
Brush sections of your hair back so that they aren't dangling underneath and pin them with some bobby pins. Braid along your hairline from the center to your right temple, making sure to have all ends neatly tucked underneath.
Rather than securing the braid with a rubber band, take the time to tug at each section of hair after securing them with a pin to ensure this style is as amazing as possible!
To disguise an elastic hair tie, pull your hair back so the rest of the wrap is concealed by a portion of your hair. Spray with a little hairspray to set your updo and you're ready to go!
Twist Pull Back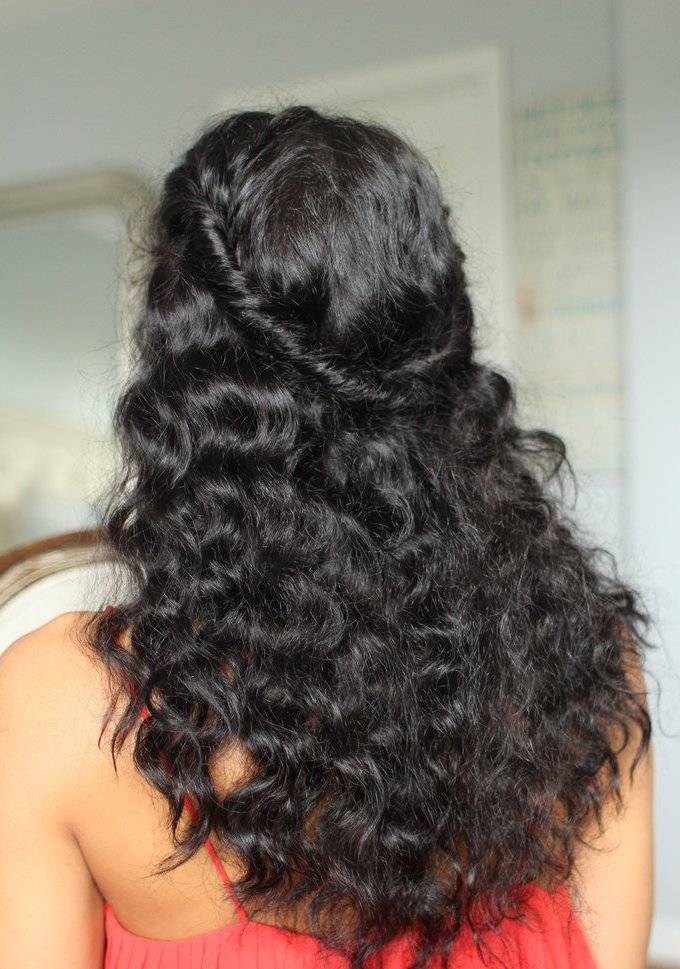 A basic twist updo hairstyle is great to pull off when you've got somewhere to be in a hurry and you don't have time to spend on your hair! To achieve this look, create a center parting and section the hair on either side of the part into two. Start twisting the two sections around each other and secure with bobby pins at the top of your head.
Sleek Low Curly Bun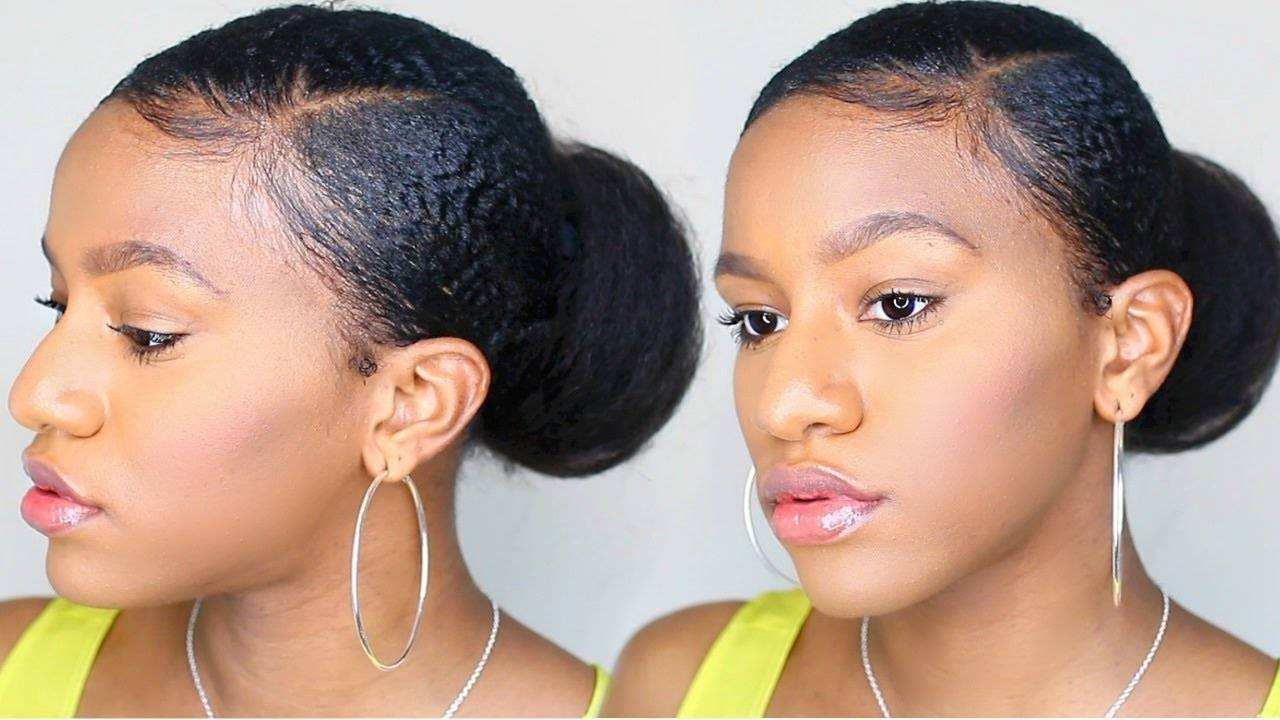 Start by brushing your hair to smooth it out and hold it tight. Don't stretch it out too much as it may ruin the curl pattern of your hair. Now make a ponytail where you want your bun to sit. This can be right at the center of your nape of the neck to achieve that low bun.
Twist the ponytail around to make that bun. Secure it in place with a bobby pin. Remember to keep it loose to avoid damaging your curls. Leave a section of hair from the front to pull it back and wrap around the bun to conceal the pins and to give it a sleek look.
Curly clip-in hair extensions are great for women who want to add volume along with some length to their hair. The extensions blend like a dream with your natural hair. Hope the above tips will help you create a style you are looking for.
For more clip-in extensions you can visit True Glory Hair, the best in the market and widen your style statement.