When you lighten or bleach your hair, it takes a toll, especially if you have curly hair. It can be tempting to bleach and dye your hair, especially with influencers showing off vibrant hair colors and styles on various social media platforms. Bleaching curly hair is an easy way to achieve light hair colors quickly; however, it also damages your hair as it dissolves natural pigmentation and breaks them down.
Is Bleaching Healthy For Curly Hair?

Bleach is the number one cause of curls losing elasticity. So is beaching healthy for curly hair? The short answer is no, but some techniques help minimize the damage, and there are other alternatives. When it comes to bleach and curly hair, you need a lot of patience because it is a gradual process. The more gradual the process, the less damage happens to your curly hair.
What Happens To The Curls While Bleaching?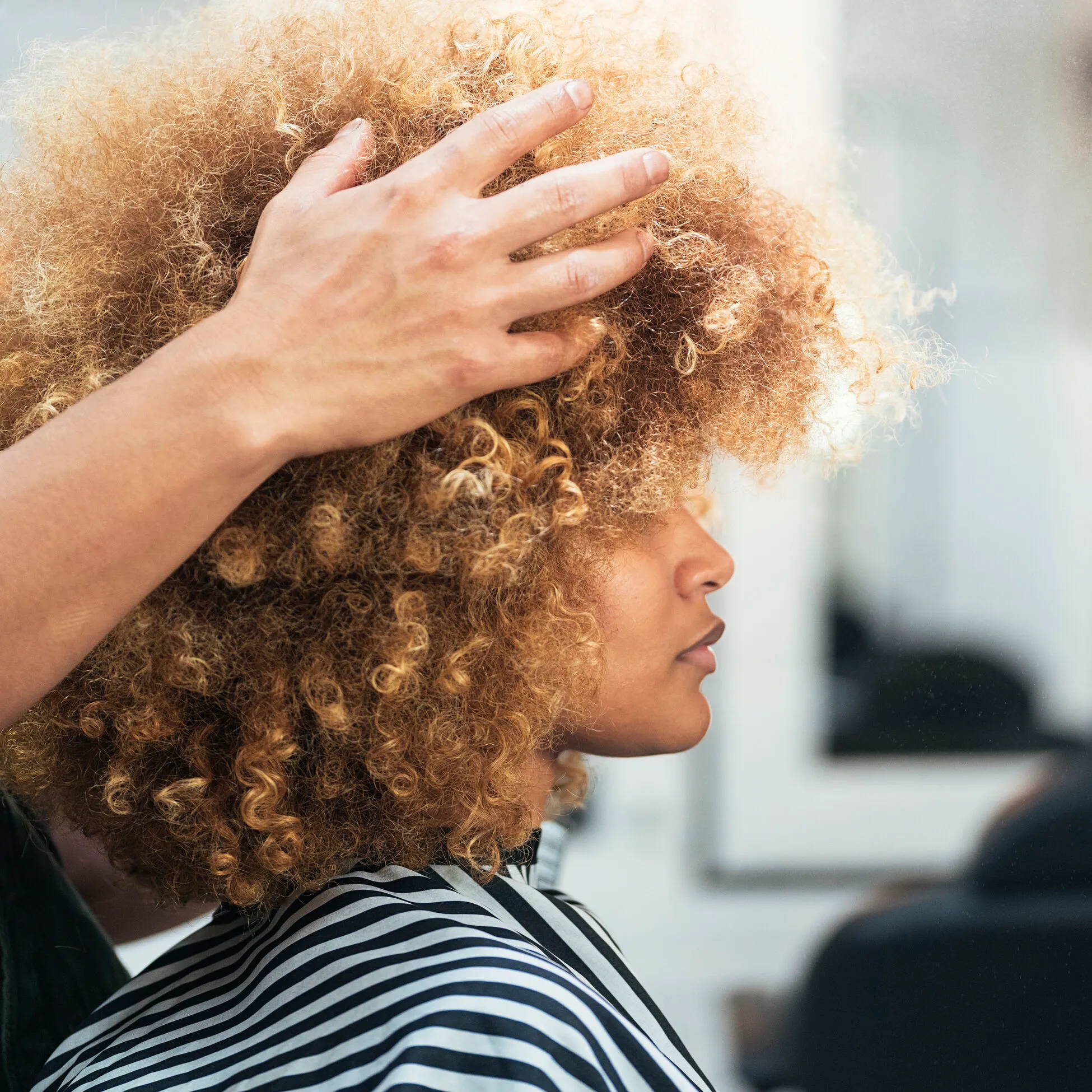 During bleaching, the chemical from the product dissolves your natural hair color and fries the strands. The process also damages the cuticles making it difficult for your hair to retain moisture and make it prone to frizz.
What Should You Do If You Still Want To Bleach Your Hair?

Now you know what happens to your curls when you bleach your hair, but if you still want to go ahead with it, you must follow these do's and don'ts:
1. Skip Your Hair Wash Day

Don't wash your hair before your bleach appointment. Protect your curly mane with a shower cap while bathing. The oil from your hair and scalp helps form a layer of protection for both when your hair is bleached and dyed.
2. Smooth Out The Curls At Home

Detangling and smoothing your curls at home is always better than getting it done by someone else unless you are getting your hair colored by a professional. Take a few pictures of your curls before brushing them out, and show the photos to the hairdresser so that you can give them an idea about your hairstyle. Use a tangle teezer to smooth out the curls and remove knots. This tip will also fasten the bleaching and coloring process.
3. Take Purple Shampoo And Conditioner Home

After bleaching your hair, your first session will end with the hairdresser toning your bleached hair. However, it won't last until your next appointment, so it's important to take a set of purple shampoo and conditioner home. Think of purple shampoo and conditioner as the color corrector that helps maintain vibrant, bright, and lustrous hair until your next bleach appointment.  
4. Never Go Fully Blonde In One Session

When you are bleaching curly hair to get vibrant hair color, you must bleach your hair in sessions. Going slow will help keep your curls and scalp healthy, which is important for the overall health of your curly strands. Going from your dark natural hair color to a bright one in one sitting will only end in damaging your tresses as there are strong chemicals in the bleach.
Alternatives Ways To Achieve Beautiful Hair Color Without Bleach

There is more than one way of getting the hair color you want that does little to no harm to your naturally curly locks. Check out these alternative ways to achieve a beautiful vibrant hair color without compromising the health of your hair.
Method 1: Colored Hair Wigs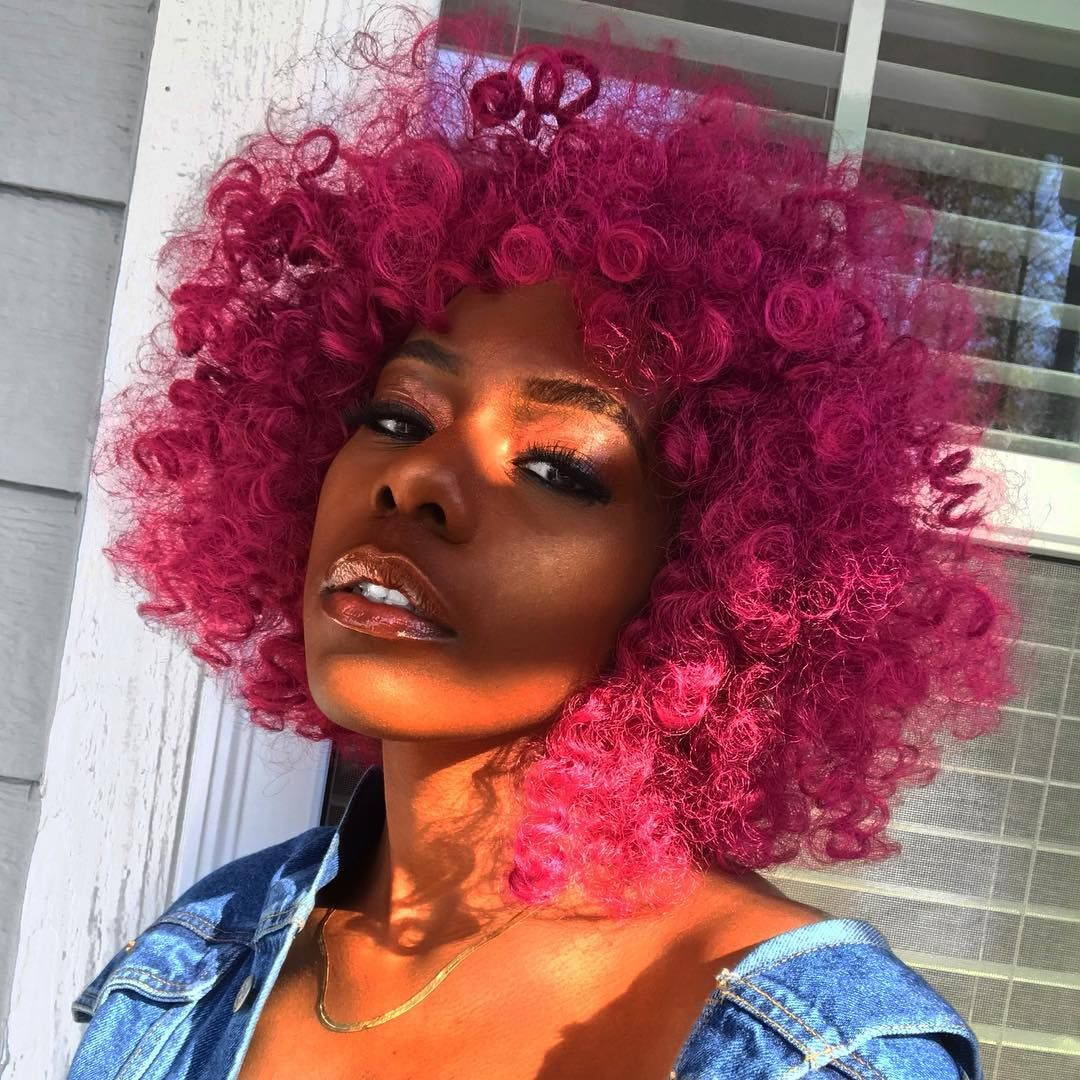 Pre-dyed hair wigs are the best way to experiment with vibrant hair colors without risking damaging your naturally curly hair. Protect your hair while flaunting a stunning color with pre-colored hair wigs.
Method 2: Super-Lightening Dye

Super-lightening dye is a method of coloring hair without compromising the health of your hair and scalp. The ammonia opens the cuticles and allows colorants to seep through while the oxygenated water dissolves natural pigments and helps the new pigments to fix the hair.
Method 3: Balayage For Sun Kissed Hair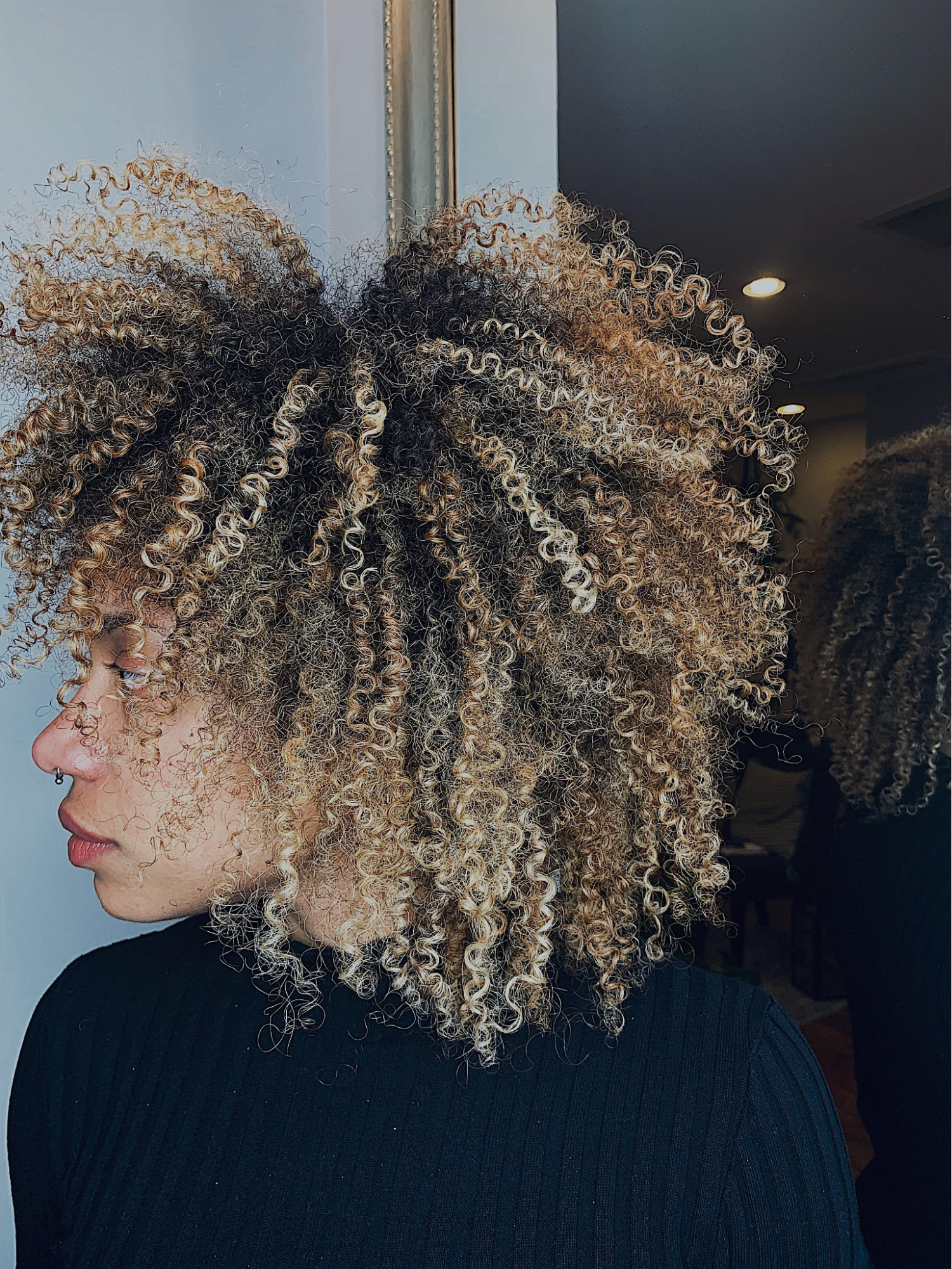 Balayage is a technique of coloring your hair without the use of foils. It helps create a natural soft sun-kissed look since the color is hand-painted.
Bleaching is not healthy for curly hair because of its negative side effects. If you are ever tempted to color your hair, choose the alternatives mentioned above and enjoy gorgeous hair colors.