There are plenty of reasons to try coloring your hair. For one, it lets you switch things up or try out a new look without spending a lot of time or money on commitment hairstyles.
That's the reason that an increasing number of black women with varying hair types, skin tones, and natural curl patterns are trying out colored wigs in place of their traditional styles. You want to see heads turn. Choose a colored Bob wig.
With so many different hair types to choose from these days that include color options ranging from subtle to bold, there's no longer any reason for you to think twice before trying a new hue! Let's look at the season's top 5 colored Bob Wigs, which are quite the rave among black women.
Blonde Bob Wig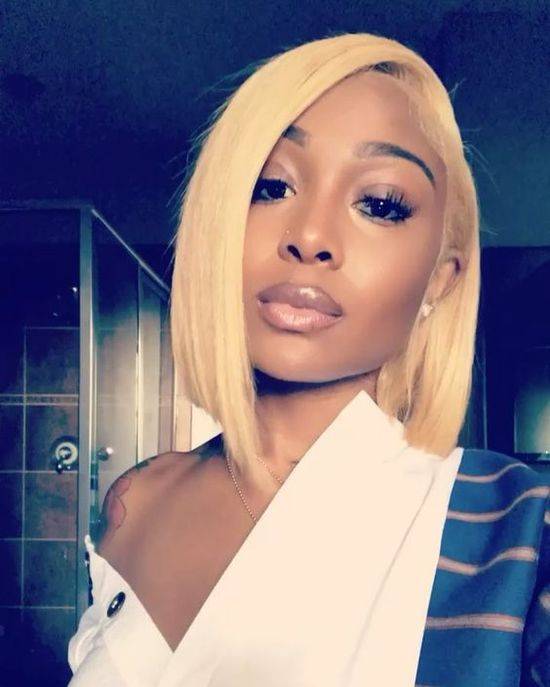 Going blonde with dark hair was a dilemma, but no longer! This blonde bob wig is the perfect addition to your collection. This blonde bob wig will make you the center of attention at a party or among a group of friends. The fact that you can achieve this stunning look without using strong chemicals and long hours in the salon is the magic of the wig!
Black Bob Wig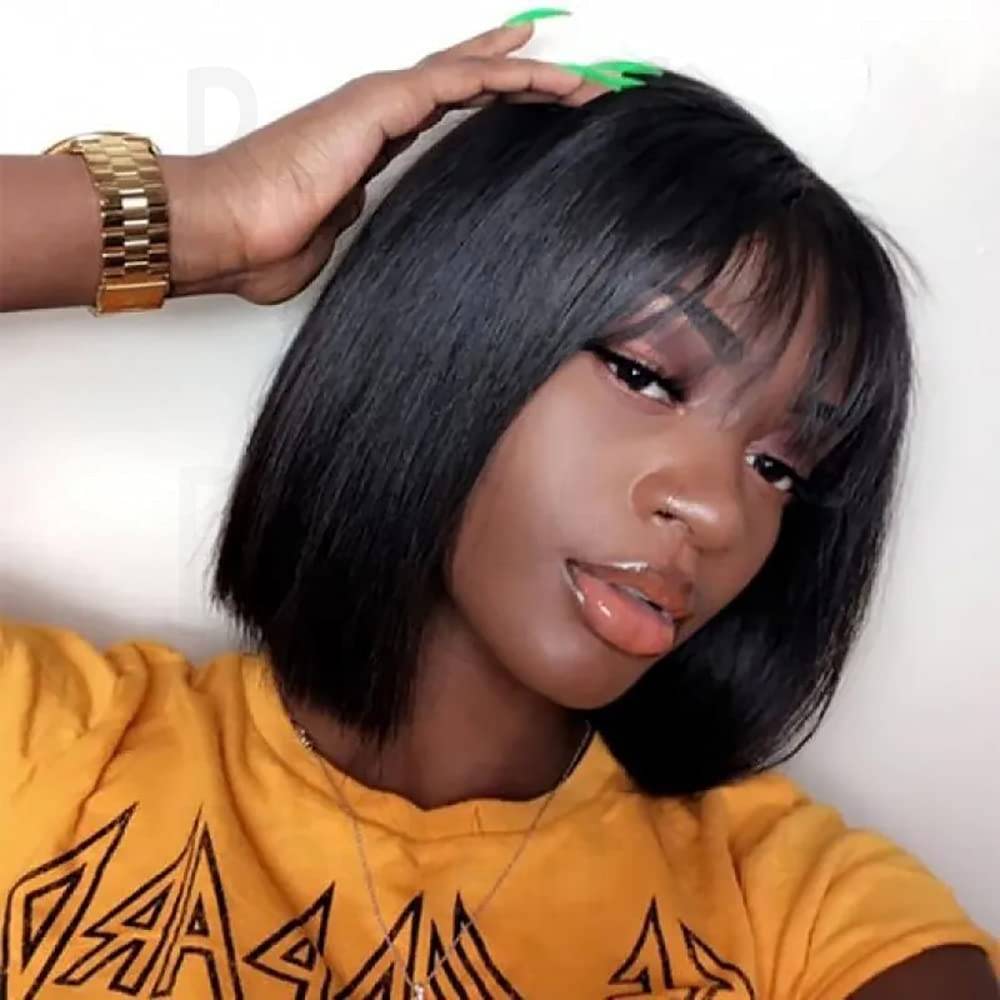 Whether you opt for a look with bangs or without bangs, , a black bob wig will look classic! You can switch the parting and go for a middle part bob also. It has become one of the hottest hairstyle trends in recent times. Although various partings can be achieved with a lace wig, a middle part with bangs is the look that you may want to consider for your next makeover.
Pink Bob Wig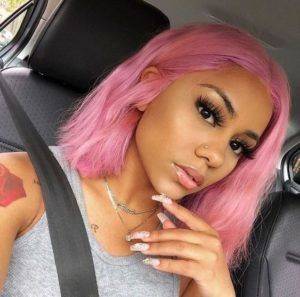 This pink color reminds us of Barbie; this is what she would wear if she had to get a super edgy makeover. Also, it is one of Nicki Minaj's most colorful looks. She has debuted the iconic pink hair back, and the proof is on her Instagram. The pink color usually fades away quickly, but with a wig, you don't have to worry about the color fading and re-dyeing the hair regularly.
Red Bob Wig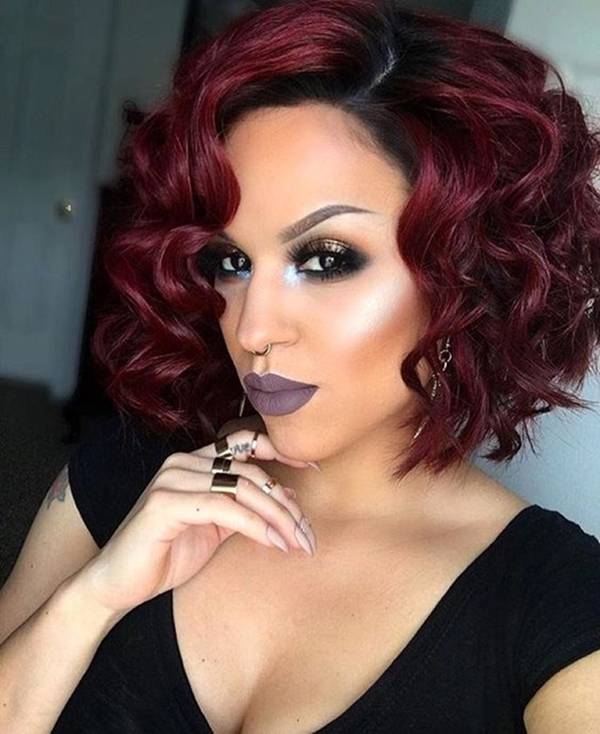 The wine-red curly bob wig brings out the classy and sexy vibe that goes with the bold personality of any woman in question. The color blends extremely well with the dark skin of the African American woman. You can carry this bob wig style to your next weekend party or a chilled night out with friends. Remember to go for contrast makeup with this wild hair color to get the most striking look.
Blue Bob Wig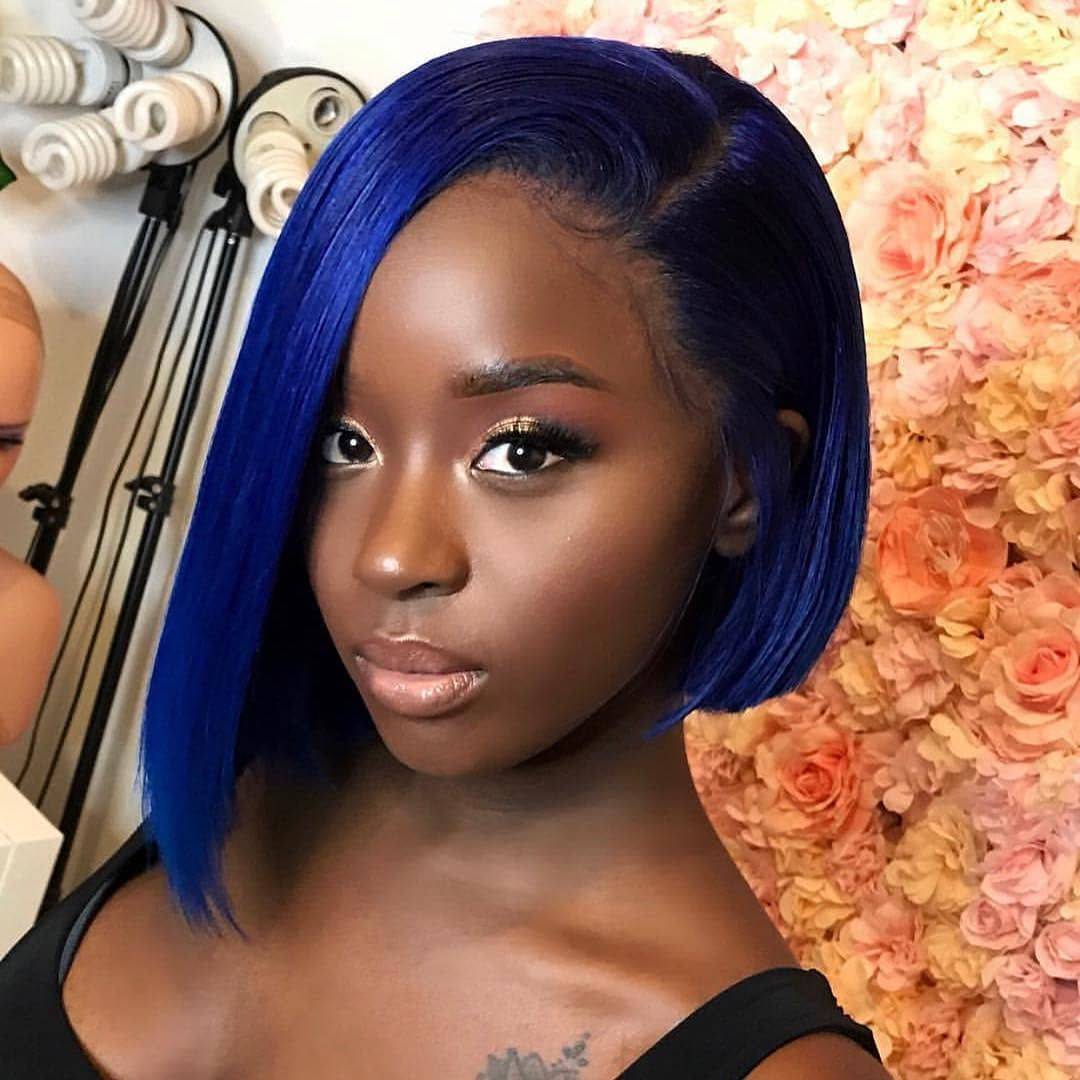 Hair color trends as in the vivid blues can look very beautiful on women with darker complexions. Women of color, in general, love to accentuate the fact that they are different and unique. This can manifest itself through dramatic hair styling and coloring. This look can be achieved with the help of a blue bob wig. The full lace blue bob wig is an ideal option. It will give you the most natural look without damaging your hair with all the harmful chemicals used for coloring the hair.
Must Try Trendy Bob Hairstyles
Short haircuts are good for women to get modern, trendy, and classy chic looks. Some are best for casual outings and some for special occasions, but bob hairstyles are perfect for an ever-stylish look. They're easy and carefree choices to opt for. A bob can look very chic! Bobs offer a range of pleasing and ravishing styles that you might like depending on what you're going for!
Middle Part Straight Bob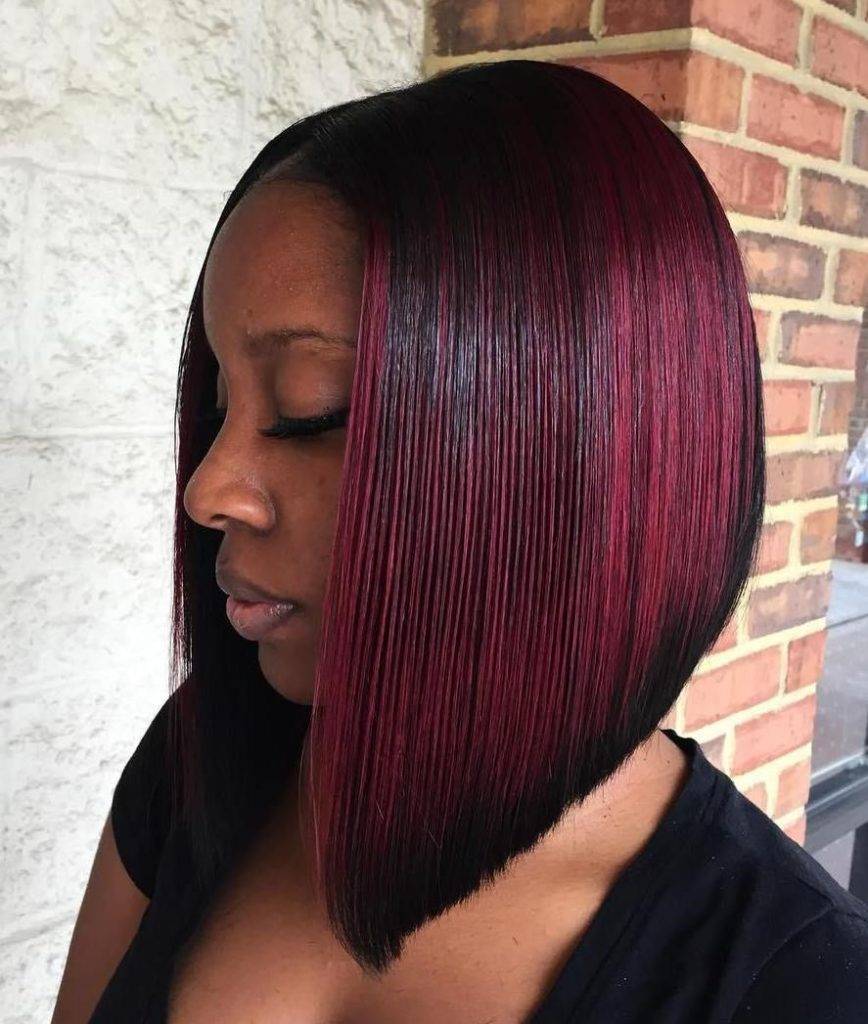 If you have natural hair and are looking for a pretty hairstyle to compliment your beautiful tresses, then go for the middle part of a slick bob hairstyle. This hairstyle gives an A-line shape that is very trendy at the moment, and you can pair it up with highlights in either red or burgundy color tones all over the top layer of your hair for finishing touches like never before.
Asymmetrical Bob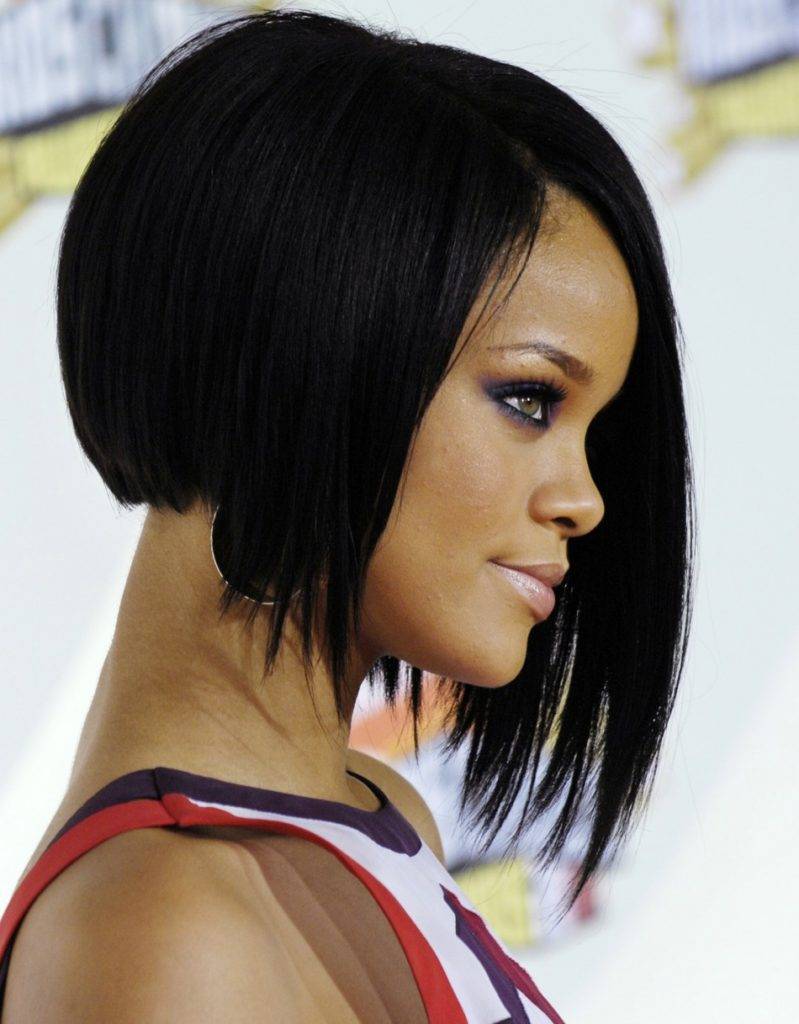 This is a popular and pretty hairstyle for African American women to style their black hair. The short bob hairstyle is cut slightly from the front hair and short from the back. When styled with a side parting, the hair gets shorter on one side and longer on another side, creating an asymmetrical look that appears charming and adorable when carried for daily casual wear.
Shaggy Bob With Bangs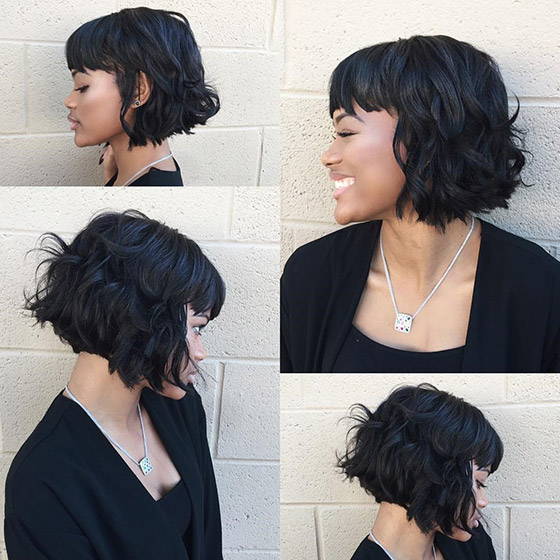 As for Bob with bangs, there are plenty of beautiful options available. For example, you can get a short bob with bangs and love it for two simple reasons. Shaggy layers provide a light, manageable texture. It's also great because they give lots of volume, further framing your face.
Tousled Bob
Taraji P. Henson's short, tousled side part bob gives her a romantic look. The side part accentuates her gorgeous highlights and draws attention to her collarbone.
Curled Bob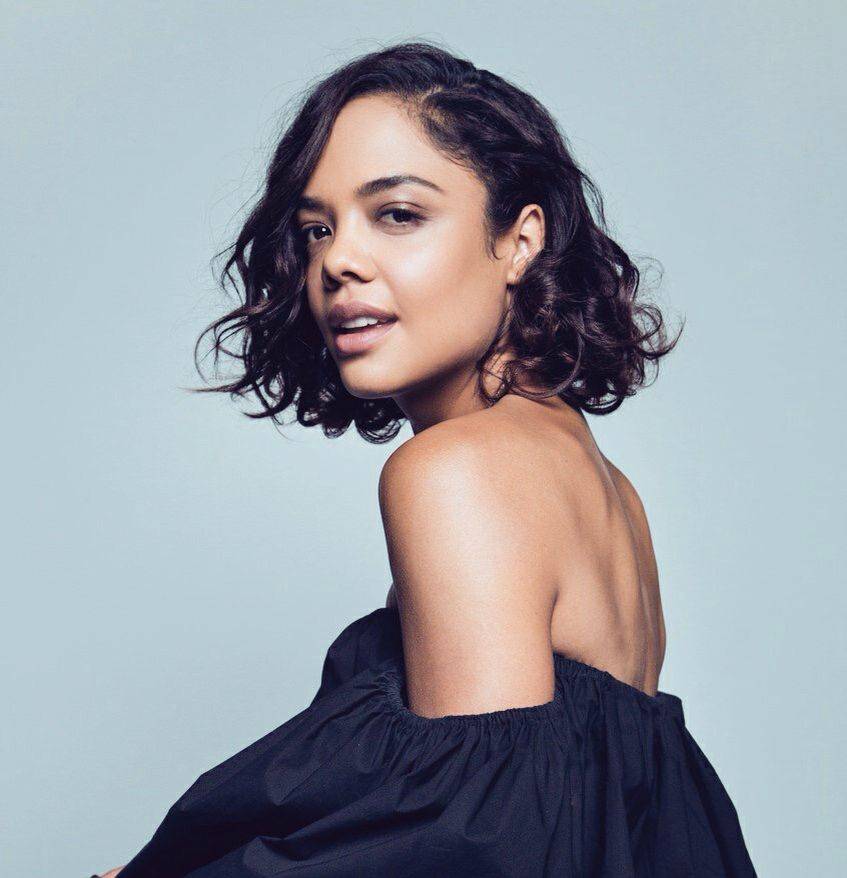 Live your life with carefree curls, as seen on actress Tessa Thompson. Fun ringlets are made by first parting strands and then twisting small sections of hair around a curling iron. Whether you make curls or waves out of your bob, they will offer a versatile look for your next event.
How To Care For Colored Bob Wigs
Many of us don't have time to spend hours in front of a mirror. That's where wigs come into the picture! Wigs are an excellent way to add easy and stylish hair color or change your looks up during those long workdays and feel like we have a totally new "do".
Proper care is important with any wig, but it's especially crucial for colored human hair wigs so that they can be used for as long as possible. We all know how costly it can be, which is why proper care makes for more economical long-term use.
Use a wide-tooth comb or your fingers to gently remove any knots and tangles in the wig before the wash.

Add the required amount of shampoo along with warm water in a spray bottle.

Spray the mixture generously on the wig and then rinse out with cold water.

Add the conditioner to another spray bottle and repeat the procedure same as shampoo.

When done washing the hair, use a towel to dry the hair and then let it air dry on a wig stand.

To style the wig, it is advisable to take it to a professional hairstylist to minimize any damage during styling.

Maintain a clean and healthy scalp to give you the best results when wearing the wig.

Don't sleep with your wig on. Remove it and store it away from moisture and direct sunlight.
The bob hairstyles for women of color are endless. And the journey is even smoother with Bob Wigs in place. The bold colors that we mentioned earlier in the blog will bring out your hidden, funky side. So go ahead and give the colored bob wigs a try and let yourself belike a queen that you are wherever you go. For more inspiration for your next Bob wig,, check the amazing lineup that True Glory Hair offers.