Box braids are popular and are very much present in the trending hairstyle chart. One reason behind this is that they allow you to extend your hair length and wear various hairstyles that are both elegant and simple to achieve. Box braids also help to protect your natural hair and are low-maintenance.
This hairstyle can be worn in a million different ways, ranging from space buns to ponytails. Since box braids aren't attached to the scalp, you can enjoy a variety of parting and styling options. Below are easy box braids hairstyles that you can achieve in no time.
Center-Parted Long Box Braids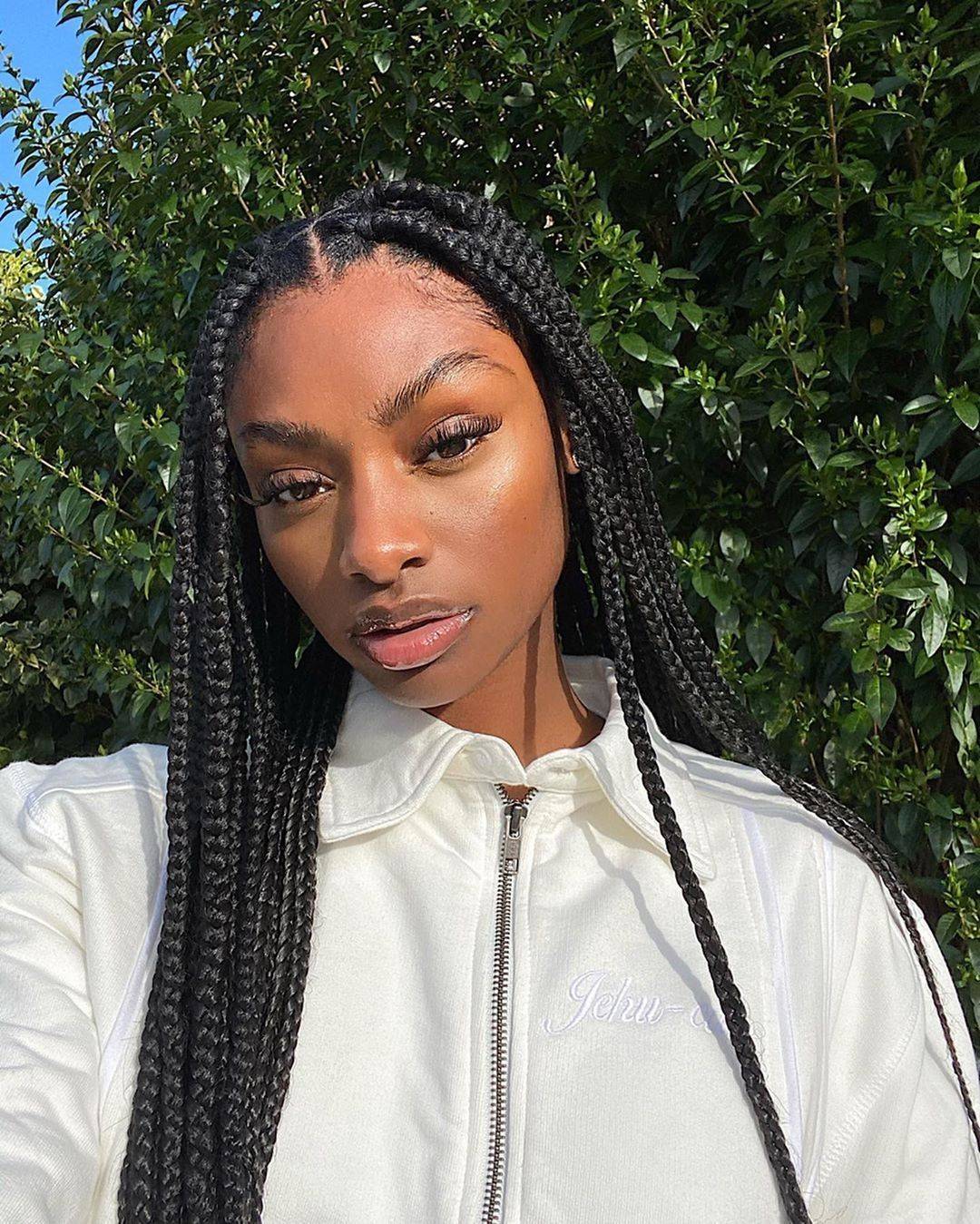 You can never go wrong with the center-parted box braids look. Celebrities have been styling their long box braids in center parting and keeping it simple and elegant. This way of styling looks particularly stunning for women with long small-sized box braids. Give this hairstyle a personal touch with one or two hair beads or cuffs.
Voluminous Wrap Around Box Braids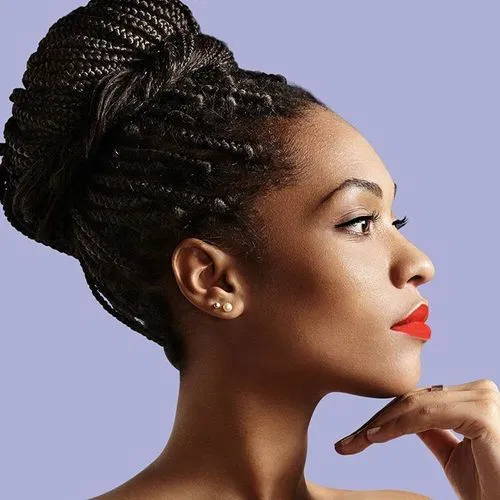 Box braids are a popular choice because of their versatility. Achieve this voluminous wrap-around box braids hairstyle with your protective braids. Twist and wrap your braids into a bun and secure it with a low-tension hair tie.
Use bobby pins to secure the bun well. The voluminous bun is great for formal and casual events, and it will look great with a summer dress or a pantsuit.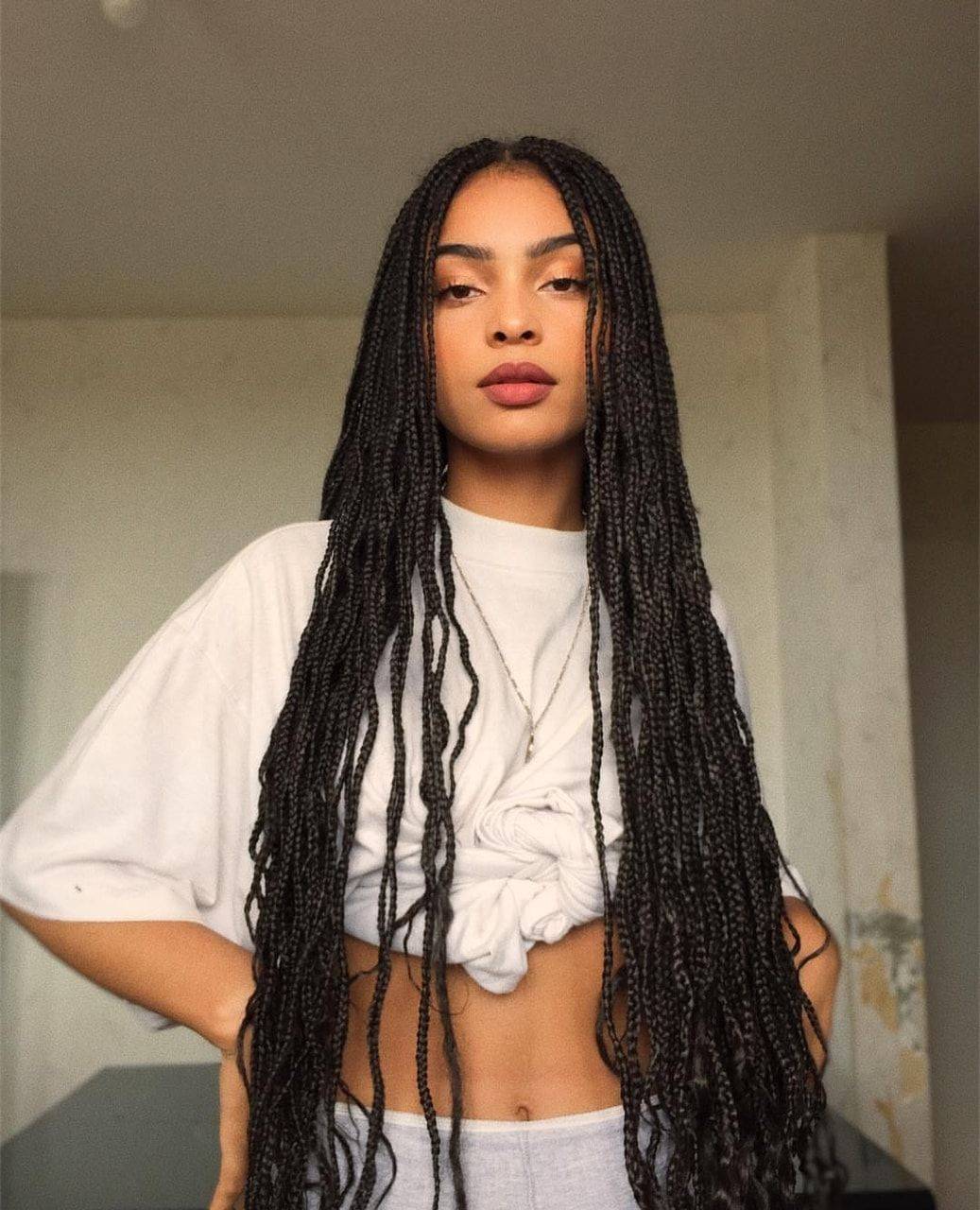 These little braids are incredibly cute. The side-parted box braids offer a wonderful layered look that falls on one side while highlighting your cheekbones on the other. Keep your braids away from the face with the twist method; twist sections of braids and show off your beautiful features.
Box Braid Bun With Side Braids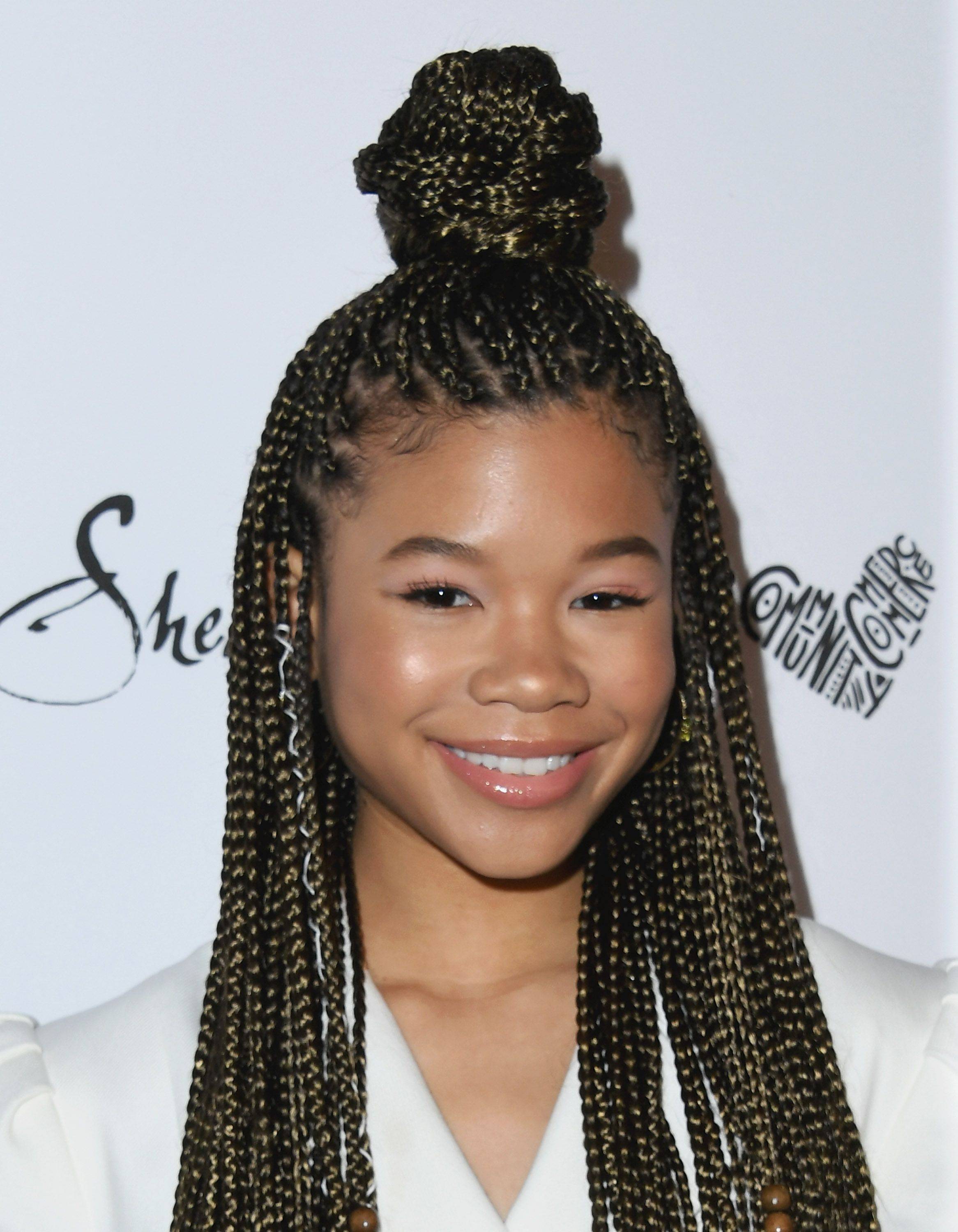 With medium box braids, you have the freedom to be as creative as you want. Choose this box braid bun with side braids and experiment with your look. You've sat for hours to have this protective hairstyle installed; why stop yourself now?
Side Parted Box Braids Hairstyle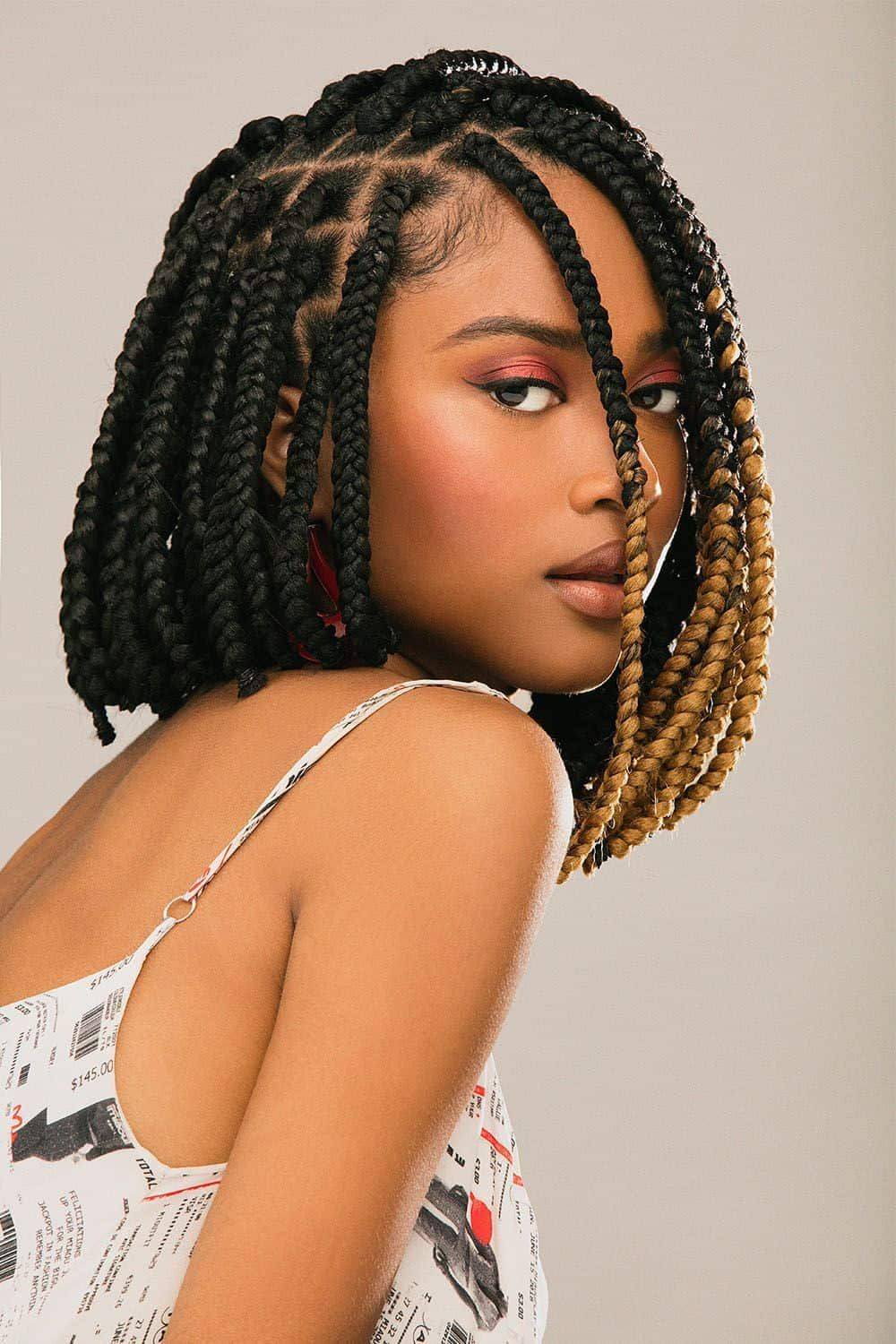 With beautiful long braids like these, all you have to do is whip your hair to one side for a sensual look. If you're trying to style box braids, one option is to work around the braids instead of forcing a hairstyle. This is one of the easiest braided hairstyles that you can achieve in less than a minute.
Ombre Half-Bun With Box Braids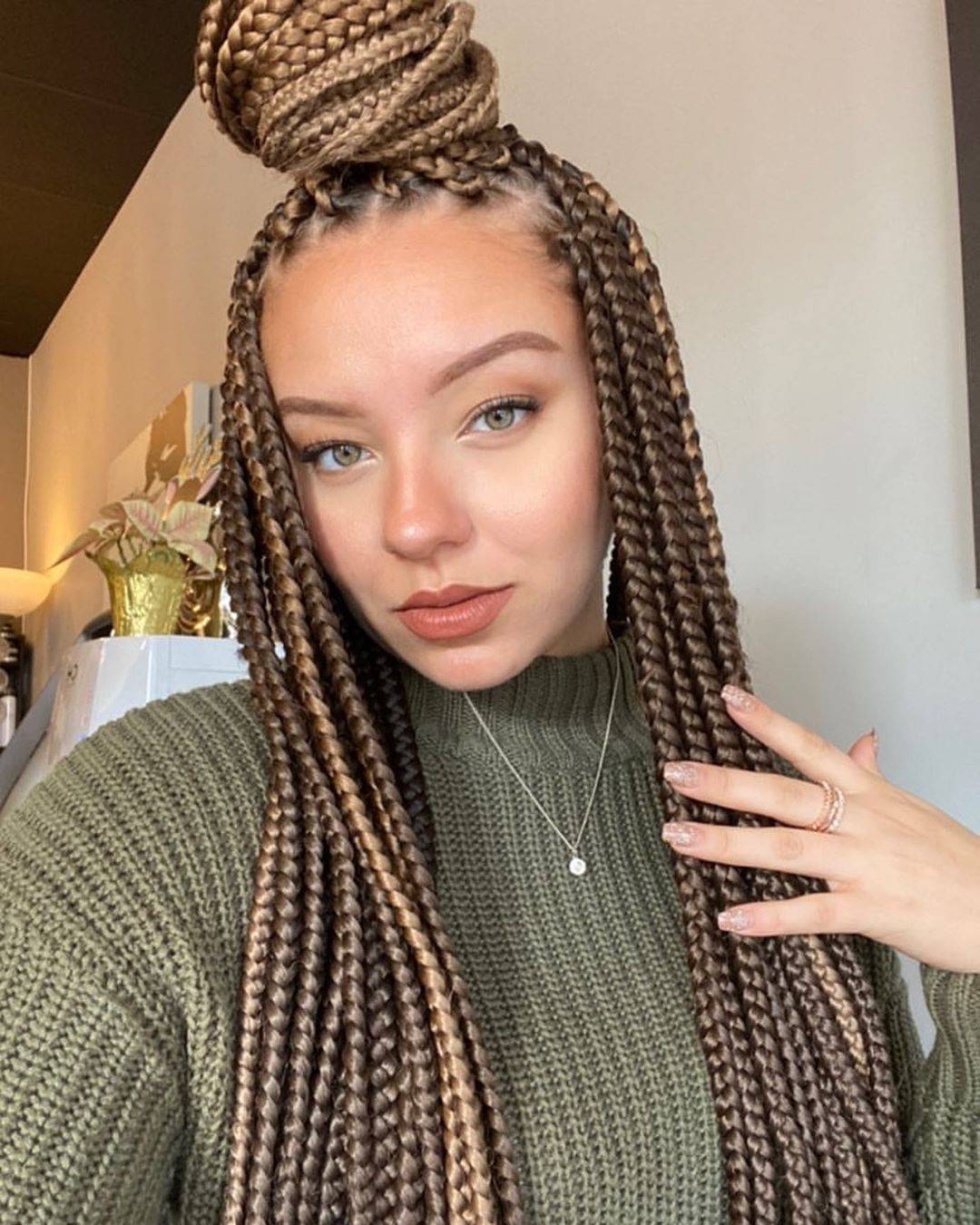 A half-bun is a great hairstyle for women with box braids, especially in ombre colors. Use colored braiding hair extensions and achieve a jaw-dropping ombre half-bun with box braids. The two contrasting colors with a half bun will make you stand out in the crowd.
Fishtail Braids With Box Braids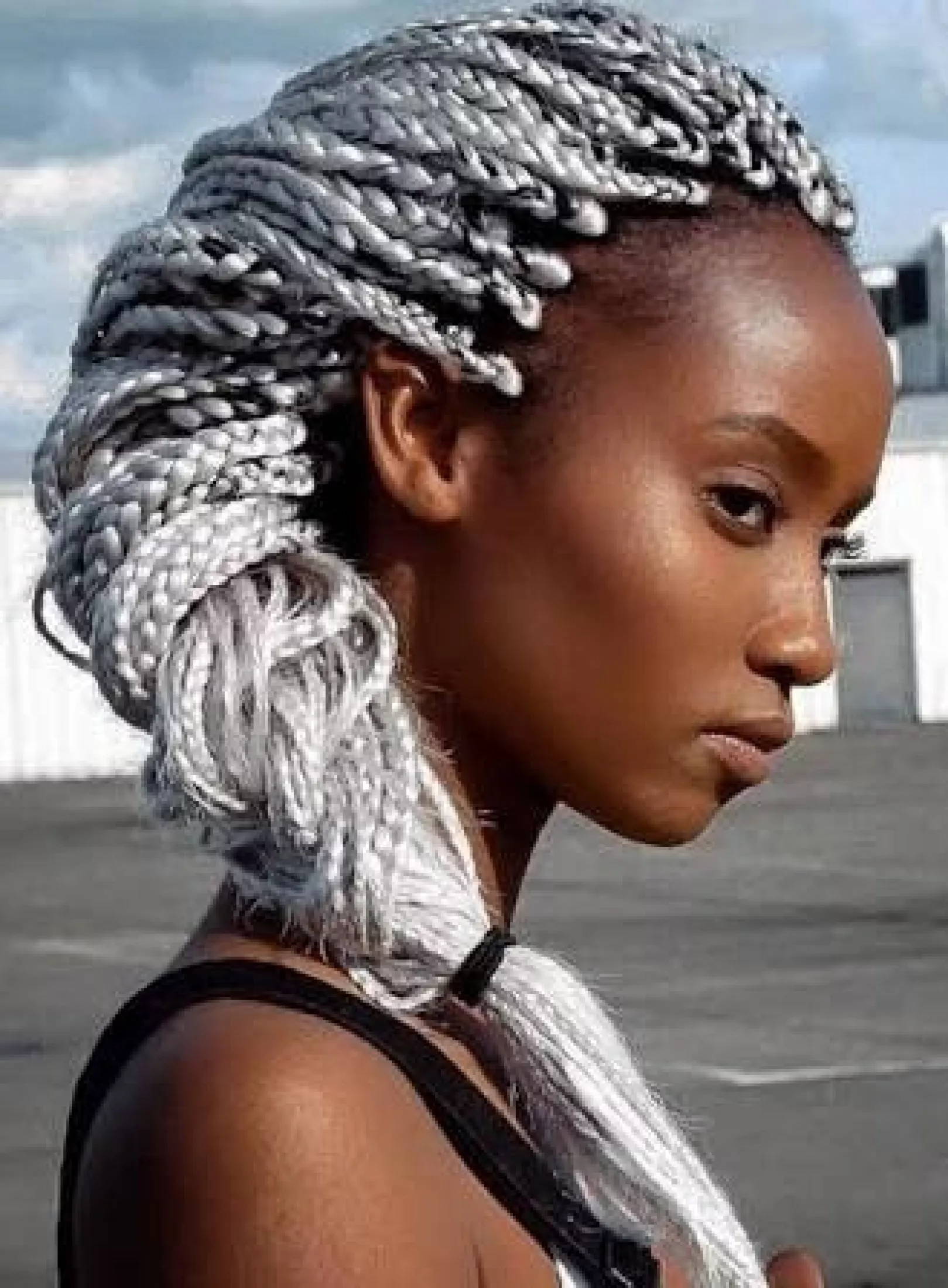 Do you want to look like a Greek goddess? If you do, then this fishtail braid is a perfect hairstyle to achieve the look. First, use your box braids and plait a fishtail braid. Then, secure it with a hairband and embody a Greek goddess. This hairstyle keeps hair away from your face and gives you a bold and gorgeous look.
Colored Half-Ponytail With Small Box Braids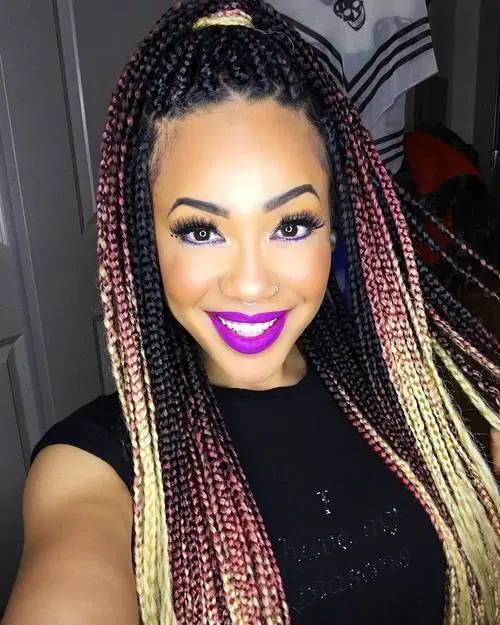 Small box braids are timeless. You can play with the thinner strands by running your fingertips through them. Choose bright hues like blonde and pink for added fun. Ask your hairdresser to incorporate different colors.
Try this beautiful pulled-back box braid hairstyle for a chic look. Slightly twist the front sections before securing them into a half-tied hairstyle. This hairstyle looks great regardless of how you part it.
Half Top Knot Bun With Hair Cuffs
A half topknot bun with hair cuffs is a simple yet elegant look that you can achieve with your protective box braids. Use a few sections of braids and tie them into a half top knot bun and use the loose braids to frame your face. Elevate this simple hairstyle instantly with the help of golden hair cuffs placed strategically. Pair this gorgeous look with hoops, and make heads turn this summer.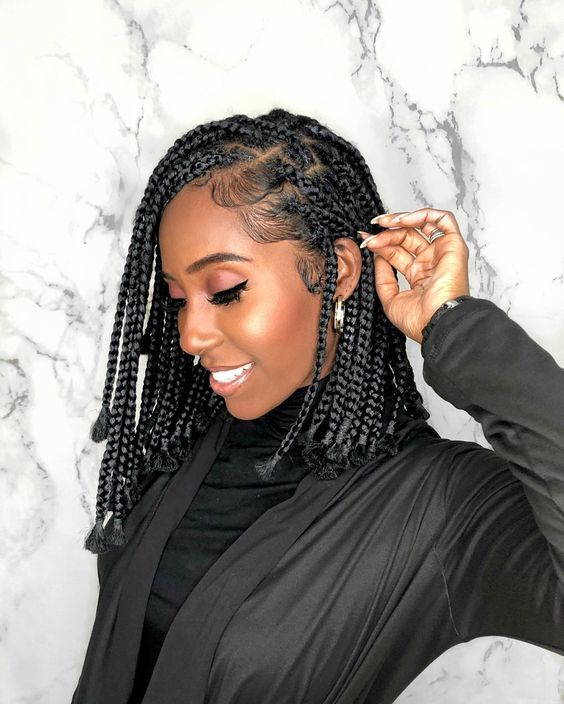 You can achieve beautiful box braids hairstyles on short and medium-length braids as well! First, get jumbo braids installed in one length and tousle the braids to one side; this is an effortless way to style short box braids. Then, make your protective hairstyle stand out with beads and other hair accessories.
Take full advantage of your box braids! Achieve stunning lengths and try various hairstyles that are elegant and easy to achieve. Look beautiful with the easy-to-achieve hairstyles mentioned above regardless of your braid's length.