Today, closure wigs are becoming one of the top favorites of women because they give hair density at the top of the head while being lightweight and still allowing multiple hairstyles.
If you are looking to buy the lace closure wig for yourself for the first time, you might have a few questions about the product and how it's so versatile.
We've got you covered! Listed below are some major questions from a user perspective which will help you get in-depth knowledge about lace closure wigs. So, let's start.
What Is a 4x4 Lace Closure Wig?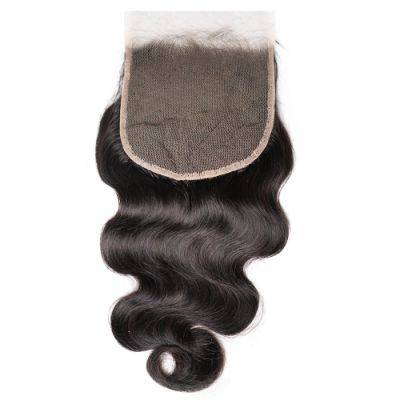 The 4x4 lace closure wig is worn on top of your head, often known as the crown area or horseshoe area. It is 4 inches in length and 4 inches in width that can be worn with the hair bundles or hair wigs to provide a natural scalp look. The wig is installed right on top of your head to provide a dense-hair-looking hairline.
What Is the Weight of a 4x4 Closure Wig?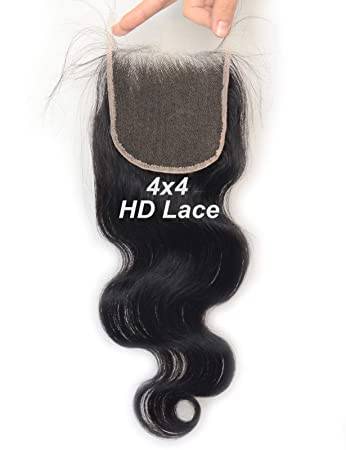 The best part of the 4x4 lace closure wig is that it is small in size and yet manages to give the required coverage. One piece of 4x4 lace closure wig is around 2 ounces. This means it is super light to wear, and even if you are wearing it for hours or days, you don't feel heavy-headed.
How Long Does 4x4 Closure Sew-In Last?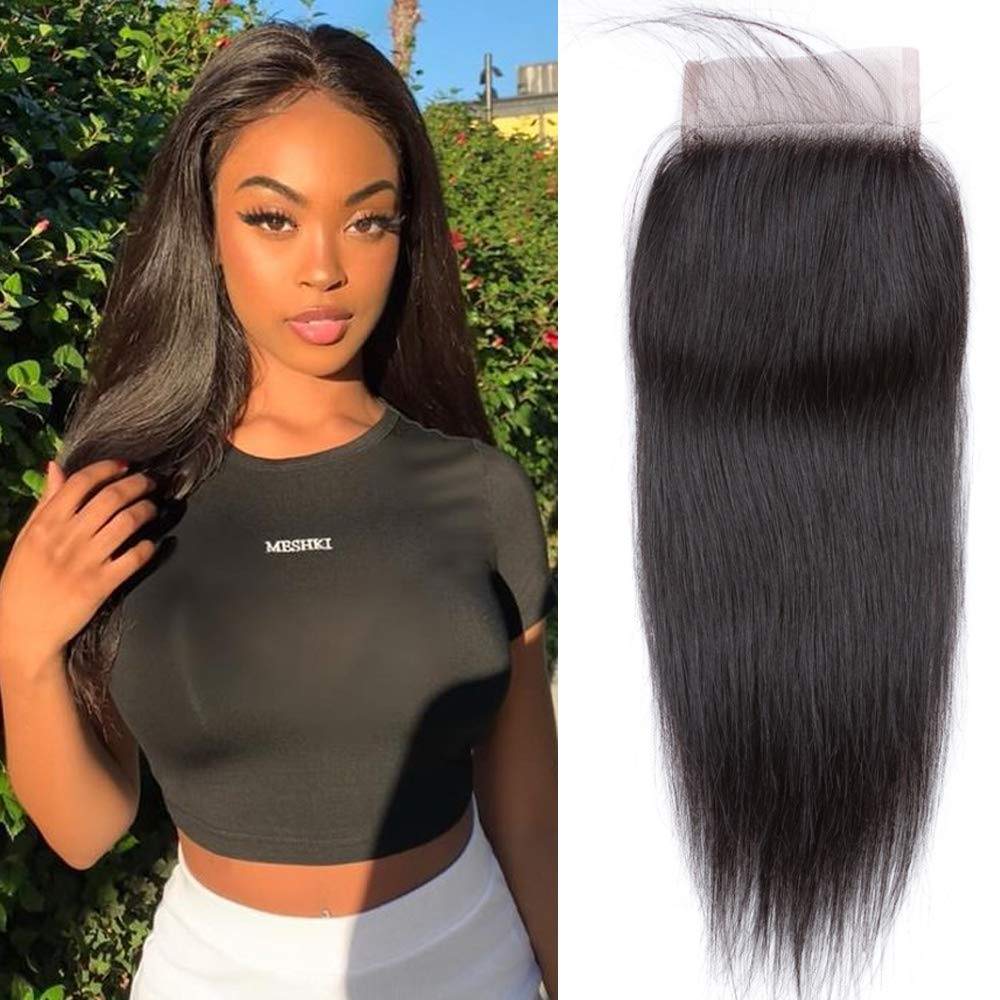 Just like regular sew-ins can last on your head for 6-12 weeks so could the 4x4 closure . They can be reused if you keep them in good shape with proper maintenance. Their life could be up to 12 months. So with sew-ins around 12 weeks and otherwise, 12 months.
How To Install 4x4 Lace Closure Wig?
You can install a 4x4 lace closure wig in 7 easy steps
Step 1- Make the base smooth by combing your real hair
Step 2- Now put the wig cap on carefully.
Step 3-Place the wig on top of your head and adjust it to a comfortable position.
Step 4-Now trim the extra lace coming beyond your hairline.
Step 5-Create a natural hairline by tweezing out hair bits from the front.
Step 6-Fix the wig with adhesive sprays or sew-ins
Step 7-Comb the wig and do the hairstyle of your choice
How To Make 4x4 Closure Look Like Frontal?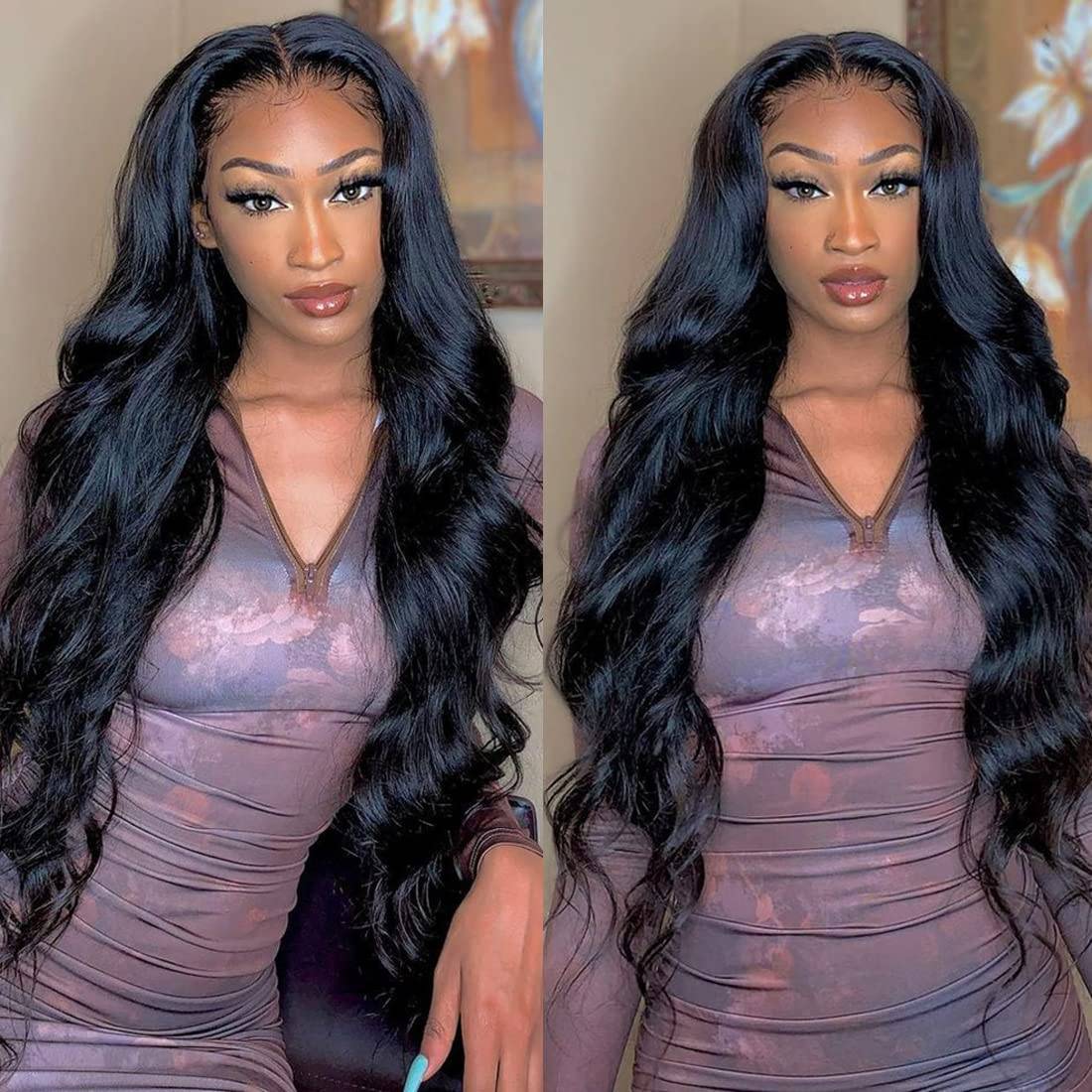 The 4x4 closure goes some inches behind your hairline, but if you apply them smartly with minor tweaks, they can act as hair frontal too. So, check these steps to know.
Mildly dampen your closure wig with water spray

Set the part with a hairbrush

Tweeze the hair in front of the lace slowly to lessen the hair volume.

Once worked with hair volume, tweeze some hair towards the forehead, to give the illusion of baby hair

Place the closure wig on top of your head after flattening it. (Flatten it with a straightener or curling rod)

Now cut the excess lace in a zig-zag shape

Apply the glue or adhesive just at the tips of the hairline and press lace of the closure wig against it.

With a rat tail comb, pull some hair strands to the face.

Cut them to make them short for the baby hair effect.

Your closure is now frontal!
Can You Do Side Part With 4x4 Lace Closure?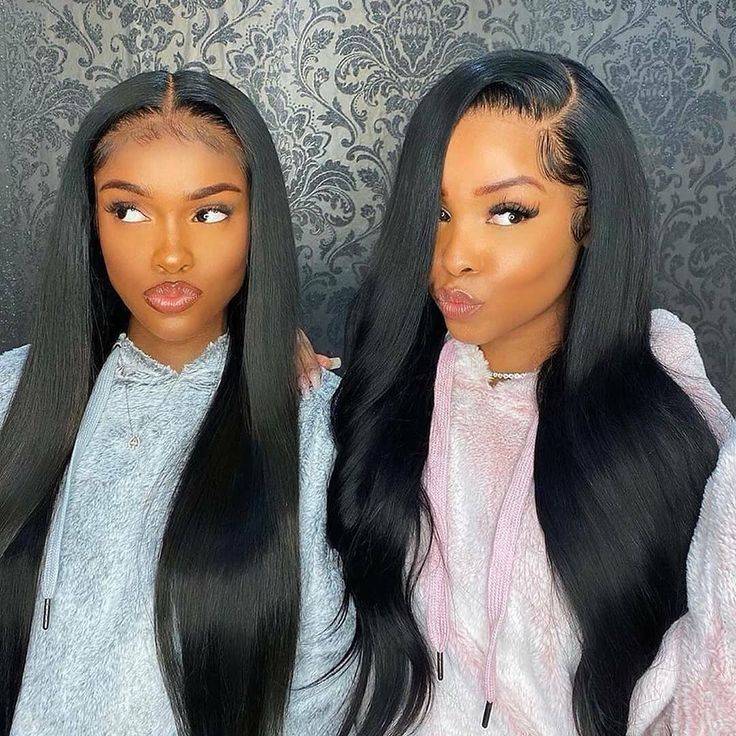 Yes, you can. If you buy a remy human hair closure wig, you just need to dampen the hair at the lace to give it any kind of partition you require. However, it is recommended to have a side partition with pre-made free part hair closures only.
What Is A Free Part Closure?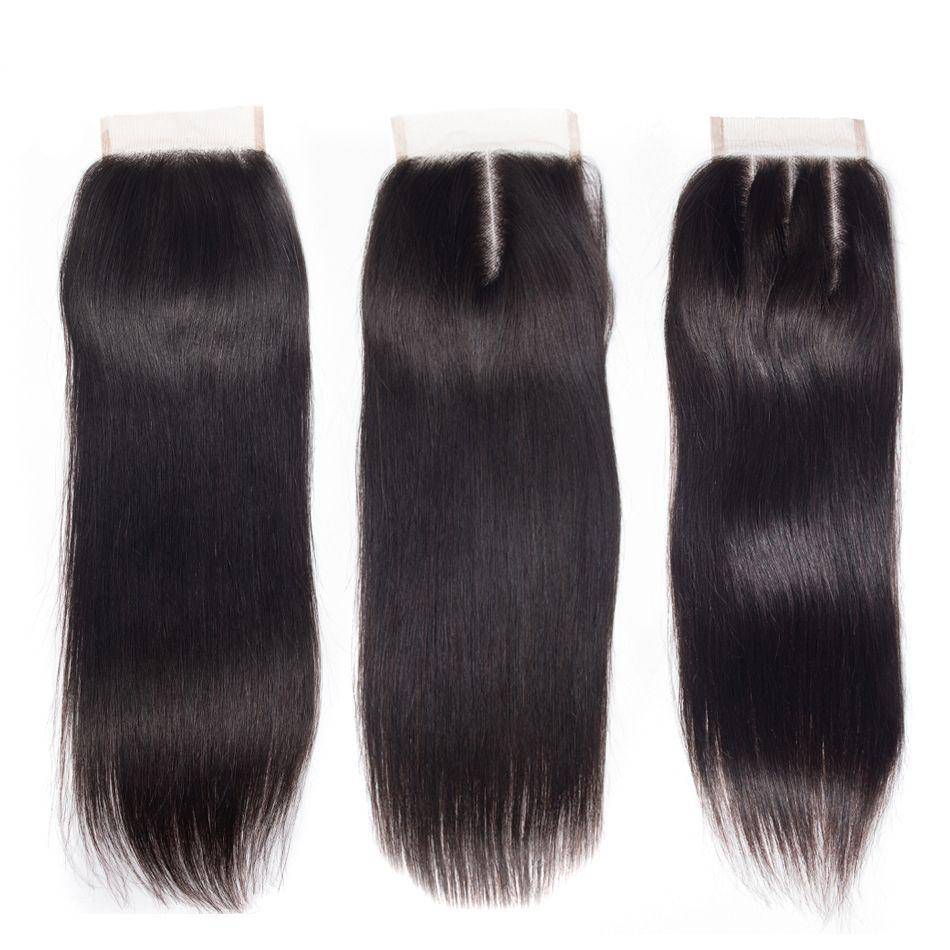 Free part closure is a wig where you can direct hair strands of closure to any direction without tearing the lace. You just have to spray some water and brush your hair accordingly to give it the partition of your choice.
What's Difference Between 4x4 and 5x5 Closures?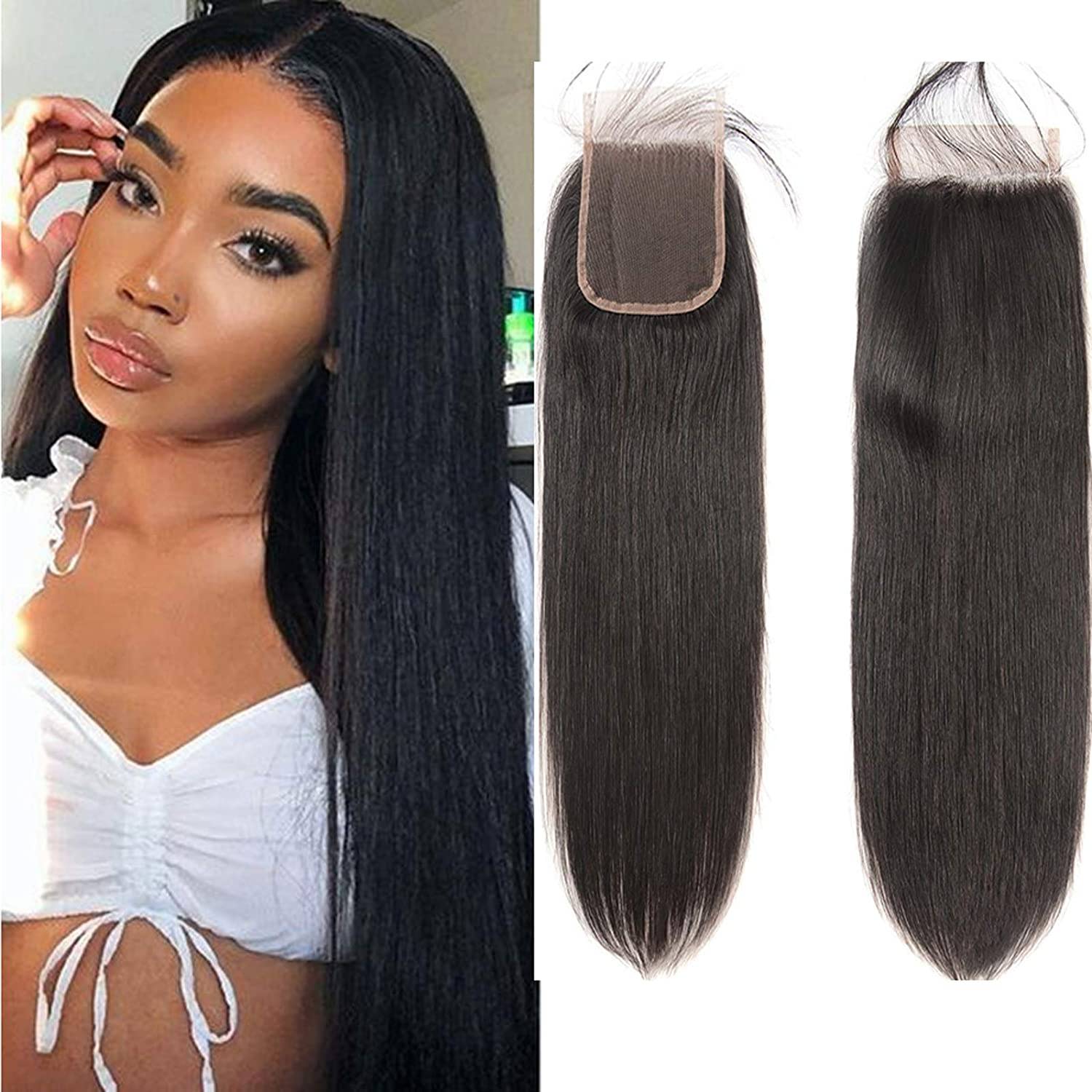 The difference between both lace closure wigs is size. The 4x4 is 4 inches in size, and the 5x5 is 5 inches. The latter covers more portion of your scalp, with a little more volume.
Which Closure Is Better: 4x4 or 5x5?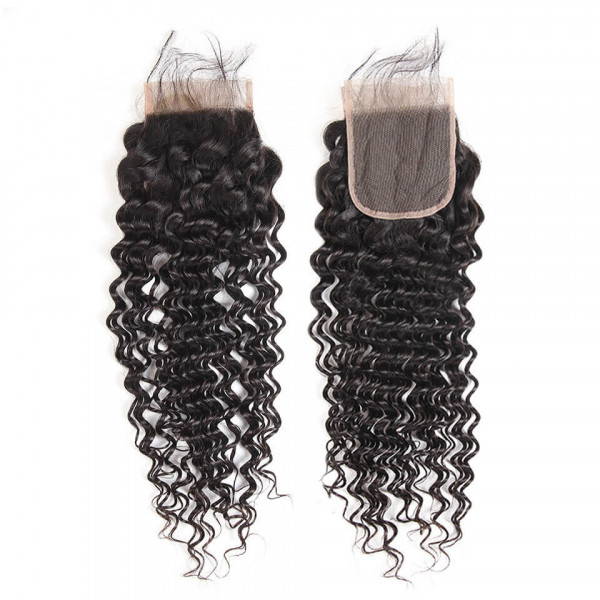 The only difference between both lace closure wigs is 1 inch of length and width. But having a 5x5 lace closure wig is a safe pick. It gives you more coverage and space to do clean hair partitions with hairstyling options. So, if you have to pick one, choose a 5x5 lace closure wig.
How To Style 4x4 Lace Closure Wig?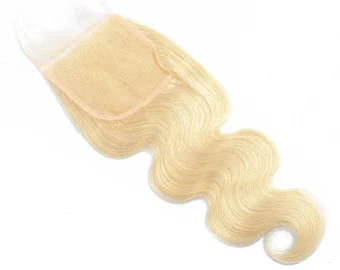 You can style any lace closure wig after setting your partition. To do the partition, you have to dampen your lace closure wig and then, with the help of tweezers and a hairbrush, create the partition. You can do some interesting hairstyles with a 4x4 lace closure wig, half-up hairstyles, and top knots.
Women are adopting wigs because of hair transformations in minutes. The 4x4 lace closure wig is getting popular because of its lightweight, affordability, and great results. It is recommended to choose this if you are looking for hair density specifically for the crown area.
Buy remy human hair lace closure wigs from True Glory. These top-quality Brazilian hair lace closure wigs are easy to blend, style, and part without affecting the quality of the hairpiece. Check different textures available on the website today.