One of the most popular hairstyles among black women is box braids. Box braids prove to be a safe and stylish option for hair strands as they eliminate and reduce the risk of over manipulation, thus minimizing potential slips and damage.
So, box braids are a protective hairstyle that gives your hair a chance to catch its breath.
Celebrities like Coi Leray, Zoë Kravitz, and Zendaya have made box braids their go-to hairstyle for all of the above reasons and more. These celebrities have mastered the look, so maybe you can learn from them when they offer advice.
What are Box Braids?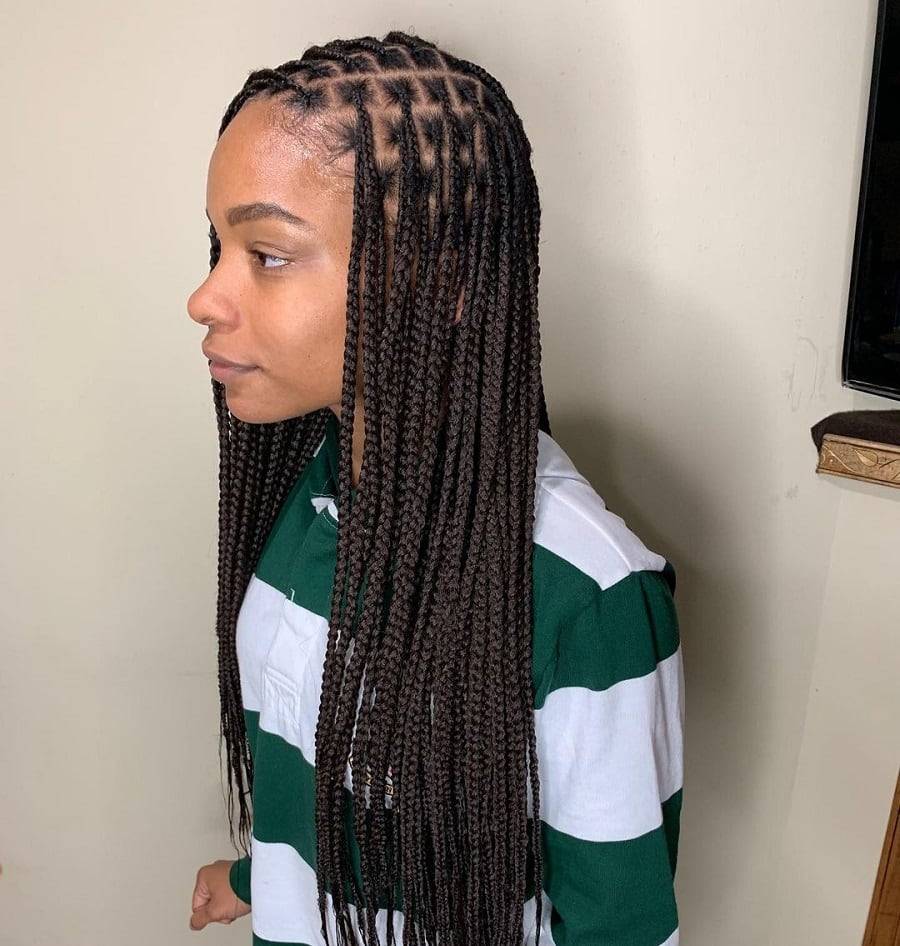 Box braids are braids that are made up of several different small braids that are usually divided by squared-off parts or boxes. These tight little curls can be any size or length. Still, most women add synthetic or natural hair extensions to the braid for length, thickness, and fullness because they require heavy manipulation in the hands of a skilled stylist before completion — and even after.
One of the best things about these braids is that they are not attached to the scalp as cornrows are. It might take a long time for some to complete them, but the finished product is beautiful and lasts for months.
Different Types Of Box Braids
A quick Google search for "box braids" will pull up so, so many videos on DIY tutorials and methods to help avoid frizz. Even entire Instagram accounts give you a place to showcase your infinite variations of box braids.
Some modern versions of different braid styles include beads, metallic thread, colorful highlights, or even plastic cartoon character beads! These innovative hairstyles still provide the perfect touch of effortless glamor with their low-maintenance style. And since it's on your head, eyes are quickly drawn to innovative braids when they move.
Bob Box Braids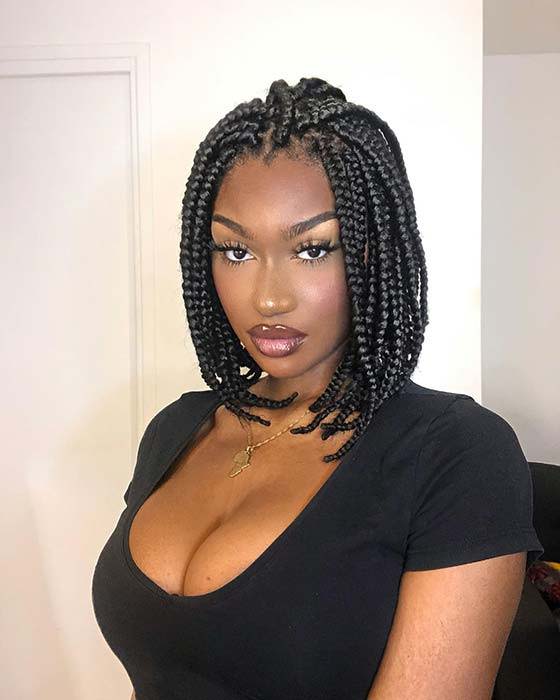 Here is a simple, feminine, and classic box braided bob that looks simply stunning. The hair is braided in a very romantic way, and it curls under as it does with a traditional bob style.
This hairstyle will complement any hair type, for it works well with straight locks, curly hair, or ringlet tresses. Why not try experimenting with different textures to see what works best for you.
It's versatile without being too showy and isn't too overwhelming on the eyes, so most people can wear this look and it's quite simple to recreate as well.
Jumbo Box Braids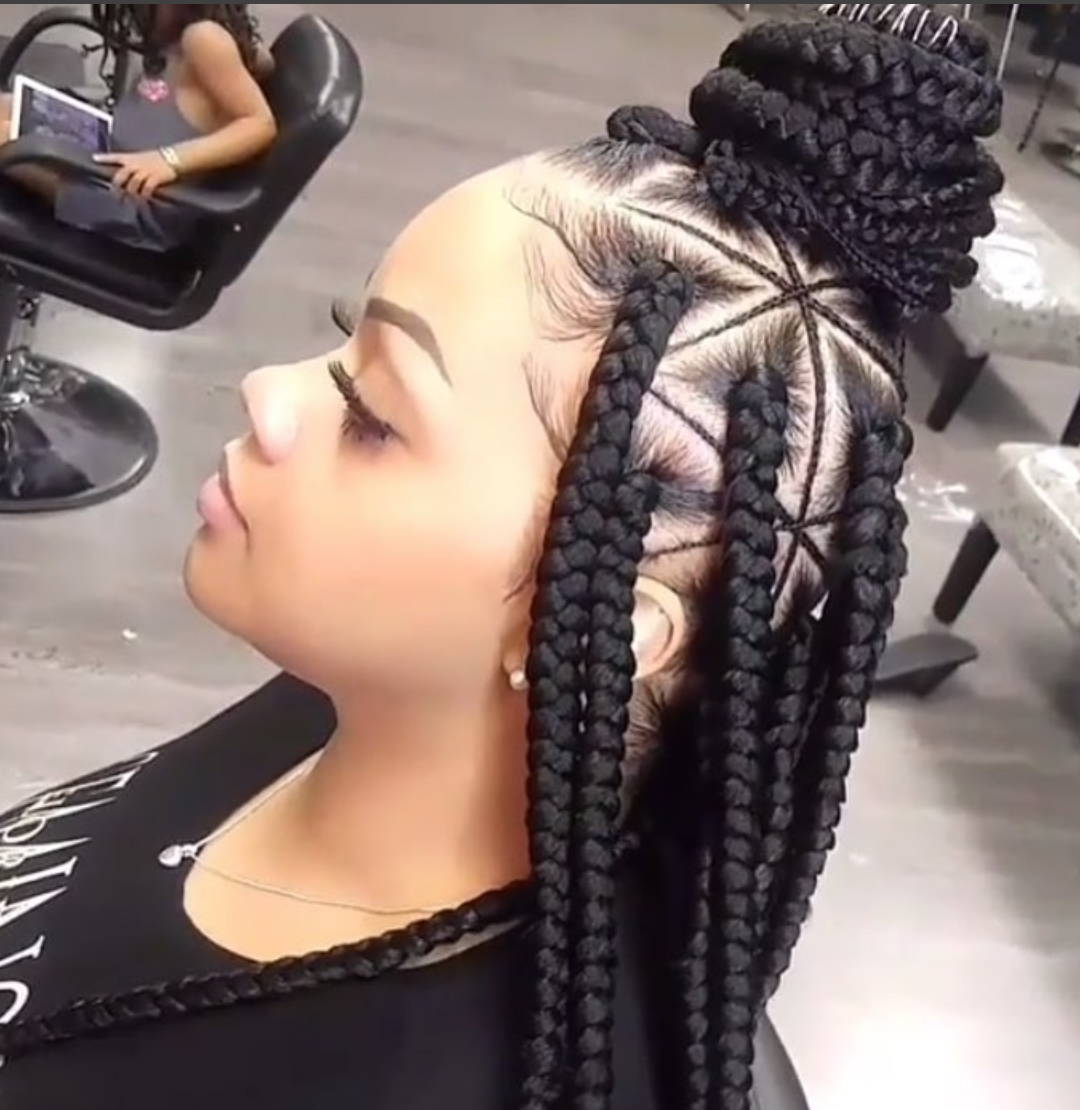 For jumbo box braids, your hair is divided into bigger sections, allowing you to braid faster. Additionally, jumbo braids utilize more hair, making your plaits thicker overall. You can rock them as a statement or take a break from doing your hair and save some time. Plus rocking fewer, larger braids results in less time spent styling.
Small Box Braids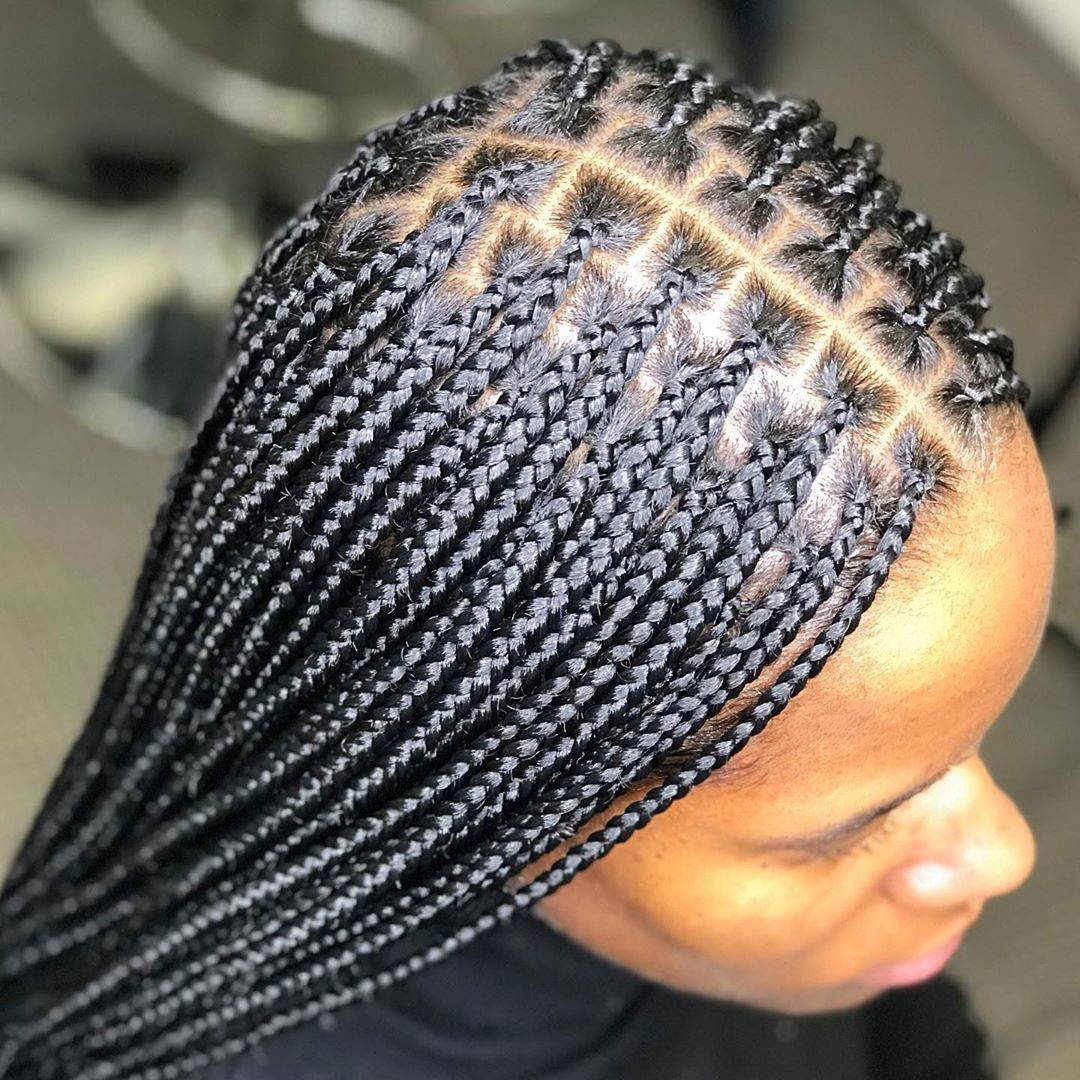 Small box braids are elegant and add an extra touch of class to almost any look. Created with thin pieces of hair, which are about half the width of a pencil, these smaller single braids aren't as stern since they have less tension on your natural tresses and scalp compared to thinner small box braids. Smaller box braids generally hold tighter, so your natural hair won't come out that easily. This set-up works well if you're looking for something classy and elegant suited specifically for updos.
Braided Box Buns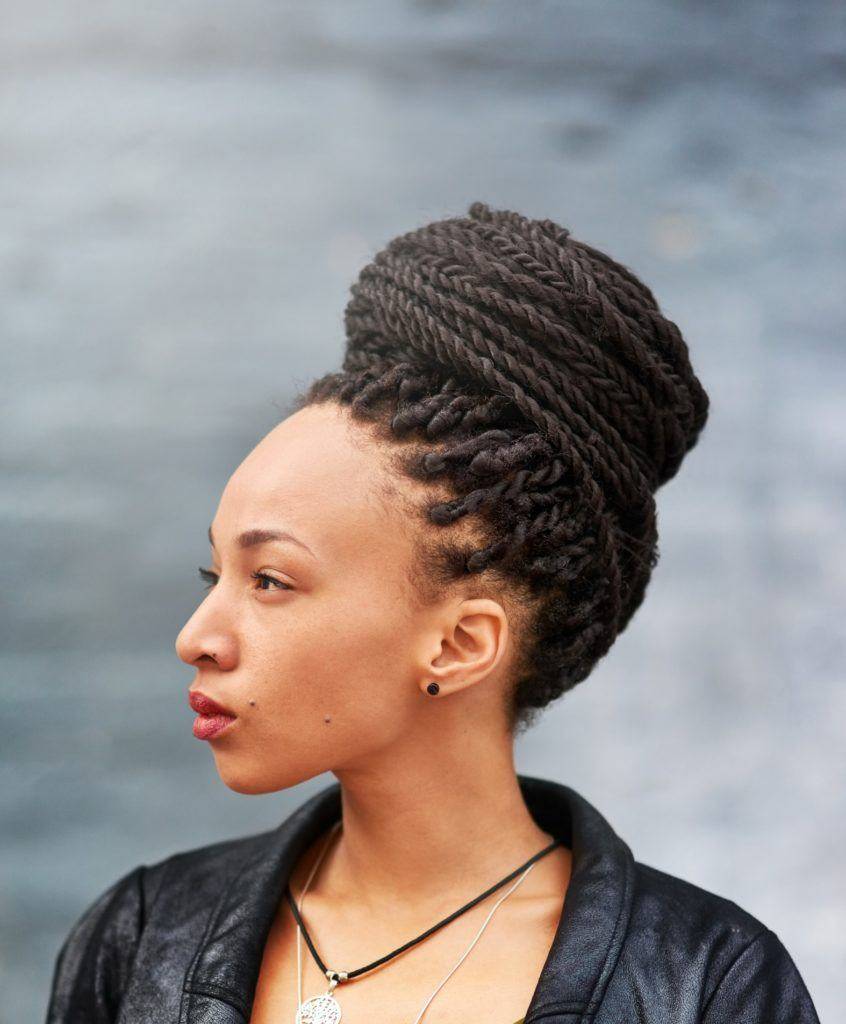 Do you ever feel like changing your hairstyle? If so, check out this new hair trend called a top bun. First, gather any loose braids and twist them in on each other before gathering the braids into a ponytail at the top of your head. Secure with an elastic band (and make sure it's strong!) to keep your hair in place, and steady, then use hair ties or or decorative hair pins to keep everything in place and no stray hairs are visible. Braided buns look even great with Brazilian Deep Wave Curly Virgin Hair.
Box Braids With A Scarf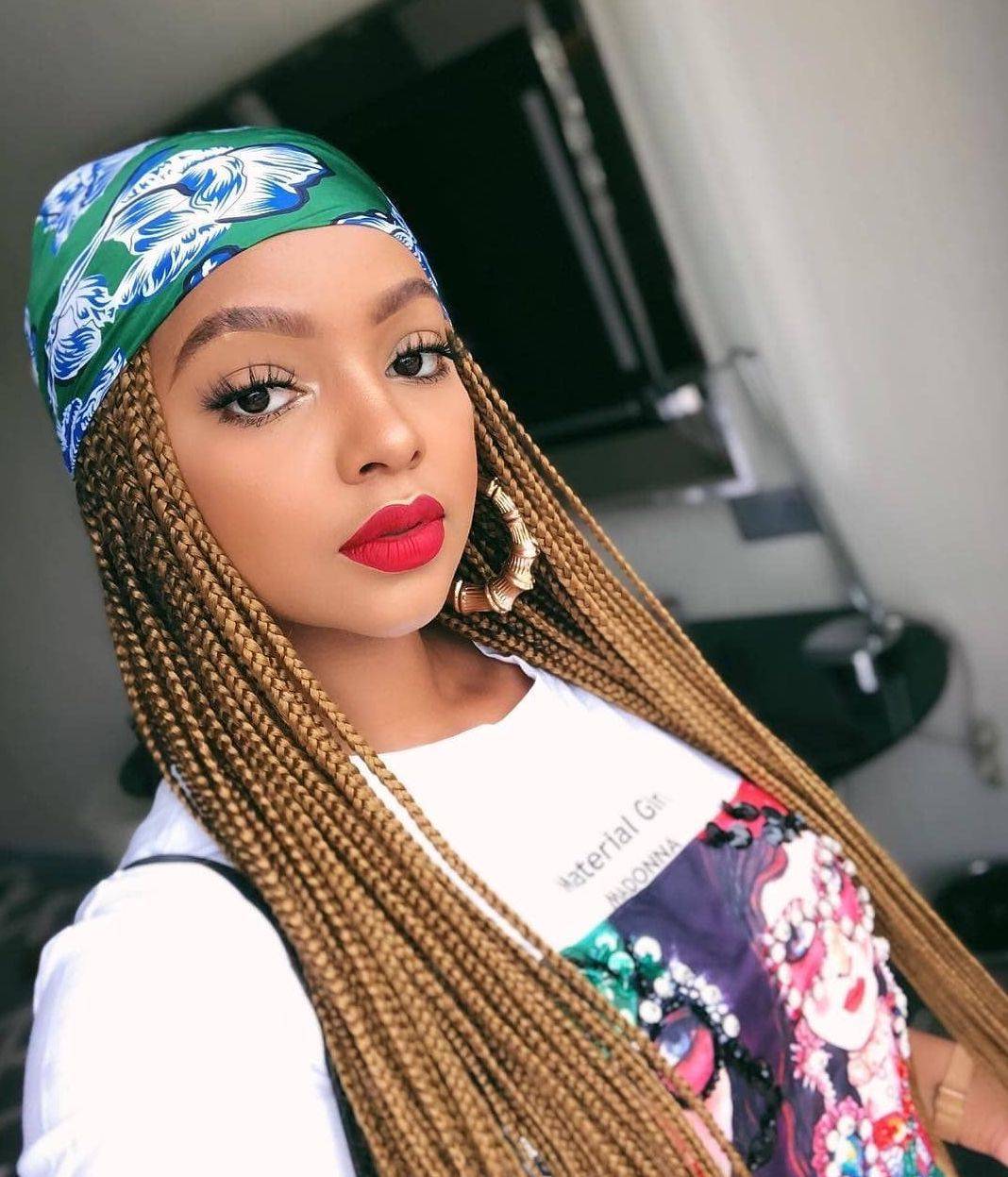 To ensure your braids don't fray and frizz, you should sleep on a silk pillowcase or wear a silk scarf at night (or both). You can also wear the scarf out of the house to accessorize your look. There are multiple ways you can style a scarf with your box braids. You can have your box braids up in high ponytails and tied with a scarf or braided twist wrap with a scarf. Side ponytail braids look fun wrapped with a scarf.
Space Buns With Box Braids
Space buns are generally two buns on top of your head. They can be used in diverse ways and can spice up any hairstyle. Buns look particularly nice with box braids. It doesn't matter if you're using long, short, or natural hair fiber, as long as you ponytail your space buns. It gives the hairstyle a fun and carefree vibe. Space buns are gorgeous when styled with box braids. Buns give your hairstyle some new flavor and look great on natural and colored hair.
Fishtail Box Braid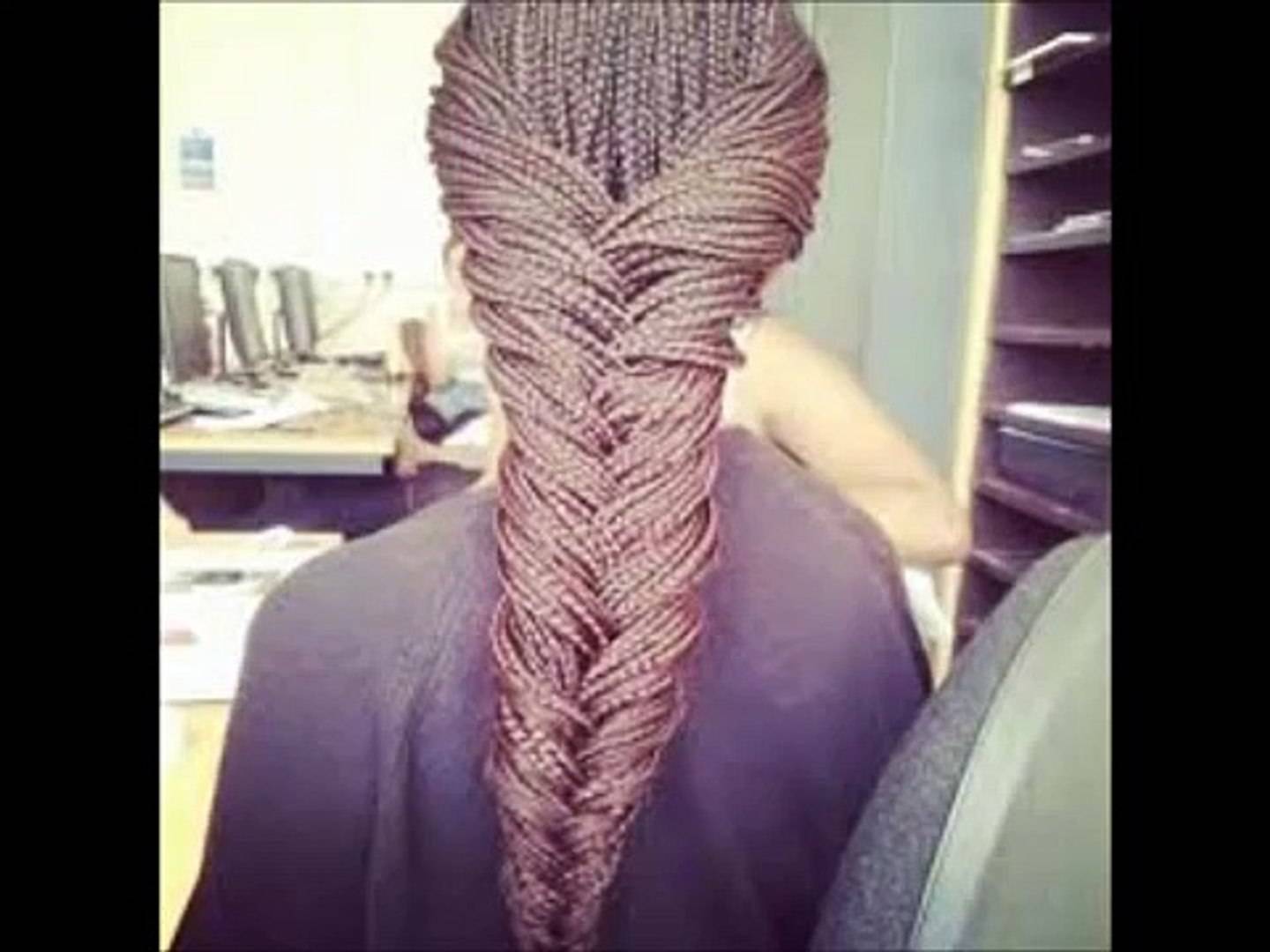 Fishtail braids are a relatively easy addition to your hair and can be styled in various ways. The fishtail braid is an elegant accent that, done correctly, will make you feel radiant. This style pairs best with either clean straight or wavy hair parted down the middle and can also be worn with any casual or formal outfit. To add volume to your fishtail braid, all you have to do is separate the sections of hair evenly across your head.
Half Up Half Down Box Braids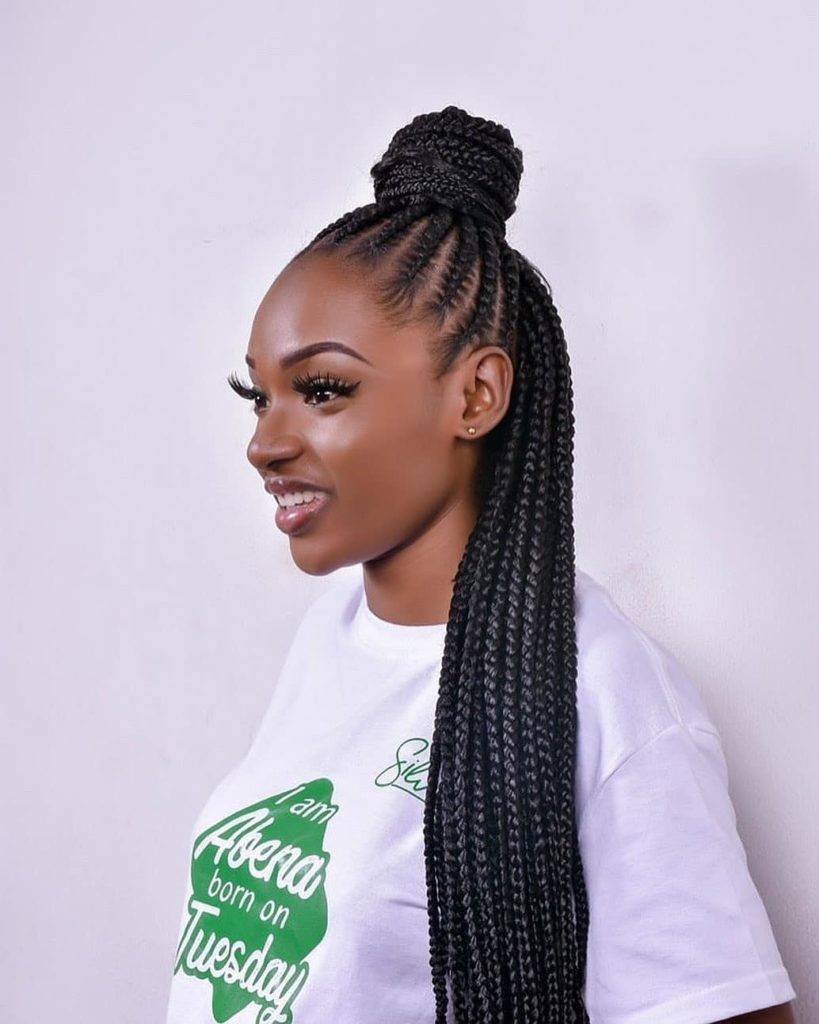 A quick and easy hairstyle you can do in five minutes or less is the half-up, half-down hairstyle everyone has taken to this season. To achieve this look, simply begin with hair that is slightly damp from a shower and take the top ⅓ or ¼ of your braids to twist them away from the face in one direction only. The twist will come around to lie at your base and make a loop around itself in the front. Once that loop is secure with bobby pins or hair ties for extra security, then use some serum on your fingers to smooth over any remaining flyaways this trick may have created.
Having an expertly executed box braid is one of the best ways to ensure that everyone will see you as fashionable and a trendsetter. It's important to know if Box Braids are a suitable style for you personally because it's not for everyone.
Knowing the different box braids styles will allow you to choose a unique and creative styling of your own. It's just as important to know how to maintain those looks properly! This will help you look fresh and ensure that your box braids last long.
Try True Glory Hair Brazilian hair bundles in various textures to give yourself the box braids of your dreams.