Wigs have become one of the staple products in fashion and hair grooming. With wigs, you can experiment with your hair and looks altogether.
There are many types of wigs and hair accessories accessible in the market today. But recently, one of the wigs stealing the spotlight is headband wigs.
If you are the kind of person who wants to experiment with their looks and want to escape the hefty installation process, the Human Hair Headband Wigs are a solution. They come with volume, add length, and are easy to wear.
In this blog, we will be unveiling all the facts and information about headband wigs so that if you have any misconceptions, they disappear. So, without further ado, let's learn what these headband wigs are.
Best Headband Wigs By True Glory Hair
As the name suggests, so is the actual manufacturing of the product. The Human Hair Extensions are attached with the broad headband that you can easily wear, just like a regular headband. The wig is also sometimes attached with three built-in combs: One in the middle and two on the other side for the perfect setting.
You can wear these wigs on the back part of your head and let your real hair be shown at the hairline. You can cover the lace/headband with a broad scarf, bandanna, or hair accessory of your choice.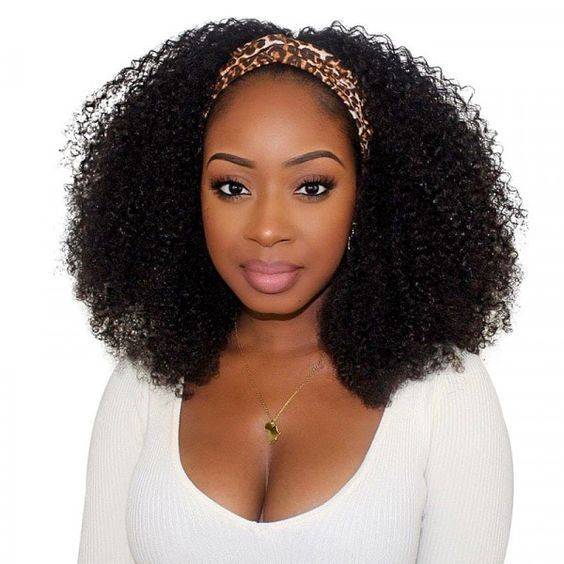 The headband wigs are majorly dependent on two things-one, the length, and second the pattern and texture.
The Brazilian texture is one of the best hair textures globally as it is shiny and has strong resistance against humidity. You can find headband wigs in the varieties as follows.
Straight hair headband wigs
Deep wave headband wigs
Body wave headband wigs
These wigs are made of premium quality hair at True Glory Hair extensions. They are 100% Remy natural hair extensions that are easy to install and manage. You can get these hair extensions in different lengths ranging from 12 inches to 24 inches.
How to Wear Headband Wigs?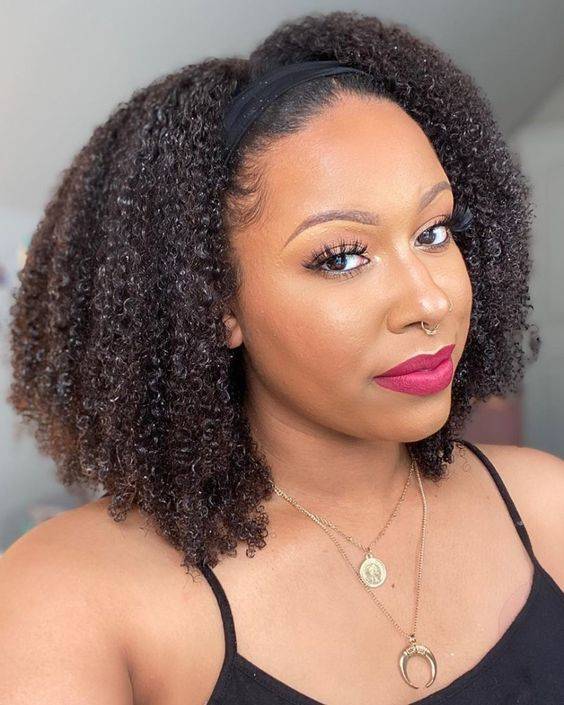 The headband wigs are one of the easiest wigs to put on yourselves. You can install them at home without Expert Guide On Wigs or help. To wear headband wigs, you need to follow just four steps-
Comb hair backward and put them in tiny braids or cornrows. Now secure them under the wig cap make sure that your wig cap is 1 inch away from your hairline.
Put your headband wig on your head and adjust the Velcro according to your head size. Be careful that your strap is hiding your lace cap properly.
Now brush your baby hair out of the lace cap towards your face to give an impression of natural baby hair growth. You can use a small hairbrush to do this.
Take a scarf, bandanna, broad fabric, or headband to cover your lace to complete the look.
How to Style Headband Wigs?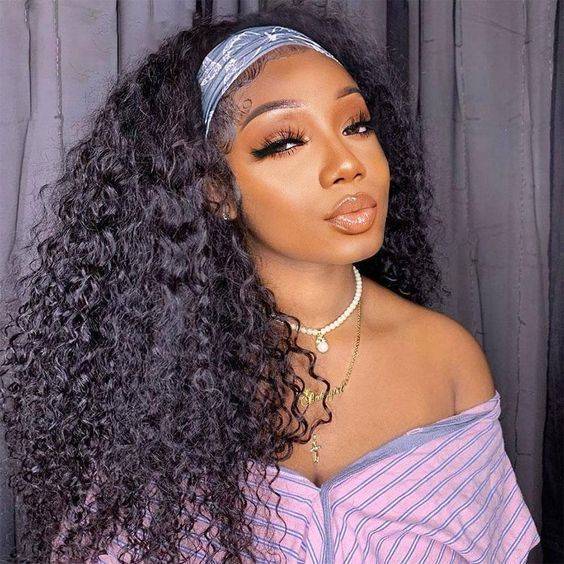 Wondering How To Style Wigs? You can style headband wigs like regular Full Lace Human Hair Wigs. You can style them into braids, buns, ponytails, or even let them loose.
If you have headband wigs made of Remy hair which is the best quality, there should be no issue with styling them. Yeah, if you're asking what you can use to cover the strap or the headband wig, then you can use scarves, bandannas, or broad hairbands that are in fashion these days.
If you wear these accessories with your wigs and do any hairstyle of your choice, it will make you look fashionable and beautiful.
What are the characteristics of a good Headband Wig?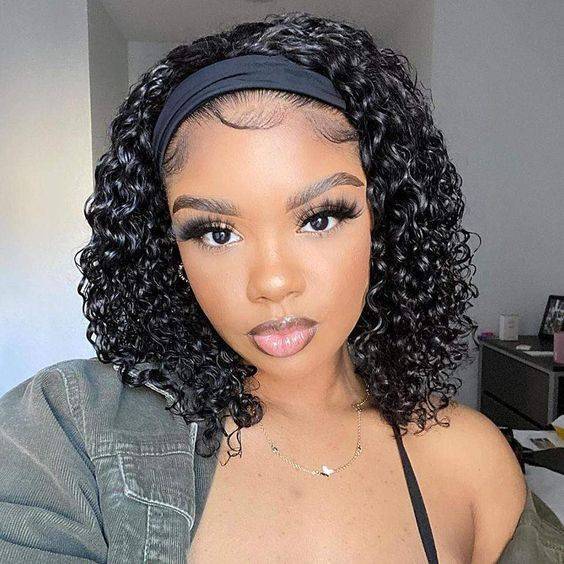 A good headband wig is made of Remy virgin hair. These hair are of supreme quality as they allow styling on them without affecting the quality. These hair are made of natural human hair, which gives the look of natural length and volume after installation.
These are heatless and Glueless Wigs that can be installed easily at home without expert supervision. These headband wigs can be worn easily without using any complicated methods.
These wigs or not dense in formation; however, they look fuller, which makes your real hair under the wig breathable. Your skin and scalp don't suffocate when wearing a quality headband wig.
They come with adjustable Velcro straps that you can use on your head to fit the perfect size. They could be easily customized by just adjusting the straps.
The good-quality headband wigs have three built-in combs attached to the lace. One comb in the middle and the other two on either side to secure their position and not wobble when you keep them on.
Made of natural virgin Remy hair, these headband wigs qualify to be best when they are not heavy despite greater volume and length to them.
Beginner-friendly headband wigs are a go-to option for people who want to transform their look in minutes without committing to long-term installation processes like microlinks, tape in human hair extensions, and sew-ins. You can buy the headband wig and style your hair whichever way you like. Buy the quality headband wig from True Glory Hair extensions. They are available in different sizes and patterns. So go glueless, go fashionable!